5 Xbox One Features You'll Love
Despite what you may or may not have heard, Microsoft Xbox One isn't a next-generation gaming console. Instead of only focusing on video games, Microsoft has managed to pack so many features into the Xbox One that it should be called what it is: a next-generation entertainment console.
It's because the Xbox One can be everything to everyone that Microsoft stands a chance of actually establishing Xbox as a power house in the living room. For the console's $499 price tag gets users a lot. Here are 5 of the best Xbox One features users can expect to define the Xbox One user experience at launch.
Enhanced Kinect
The original Kinect sensor for the Xbox 360 didn't do itself any favors. While it enabled the entire family to play games – which was a huge deal – it didn't do so in a very effective way. For example, many users needed to rearrange the furniture in their room every time they wanted to play Kinect Sports. Kinect's inability to discern discern between commands users were giving it and those audio from a nearby television set didn't help matters either.
Thankfully, the Kinect 2 sensor included with every Xbox One is more accurate and forgiving of space than its predecessor. Users no longer need around 10 feet of surface space to use the device, and any extra space can be used to play along with more than the 2 people at a time.
Finally, the camera and microphone inside this Kinect is better than the original Kinect's internals. Users can Skype chat with friends and family in full HD, and it's entirely possible that its enhanced audio and software will stop taking commands from whatever a user is watching. In short, users can expect more accurate casual gaming, more opportunities to video chat with friends and no more interruptions thanks to the new Kinect.
Read: Xbox One Kinect Can Listen to Two People Talking at Once
Better Hardware & Snap Mode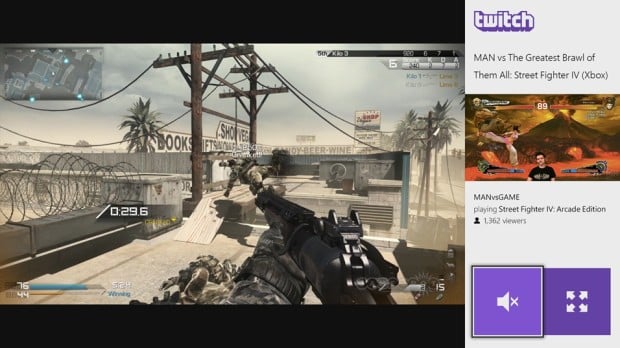 The Xbox 360 was the poster child for what happens when companies support their products with software updates after their initial launch cycle. Cross-game video chat and cloud game saves are both features that came from small subtle updates to the Xbox 360's Dashboard software. Unfortunately, the Xbox 360's hardware wasn't updatable and what we have today is a gaming machine that appears to have reached its limits.
Thankfully, the Xbox One is an opportunity for Microsoft and the developers it's partnered with to break free of the Xbox 360's hardware-based strait-jacket. With an 8-core processor, customized graphics card and 500GB of storage, even users who do nothing but game will find that titles on the Xbox One are better.
The Xbox One also features a few software additions that will make life very easy for gamers. The Xbox One allows users to snap applications to the side of the screen. This way users can actually learn about the level they are playing in a game, while actually playing the game. There are no second screens to fuss with.
Read: New Xbox One Commercial Highlights Voice Command and Multitasking
Following Users on Xbox LIVE
There are a lot of things to love about the upcoming refresh to Xbox LIVE on the Xbox One. However, longtime users shouldn't be more excited about any of those features more than the new Followers and Friends systems. Starting with the Xbox One, users can have up to 2,000 friends and follow any amount of people they want.
This means users no longer have to boot friends off of their friends list to make room for users who they've just met. Better yet, users won't have to endure endless friend requests in their inbox.
Read: Here is How Friends Will Work on the Xbox One
More Spacious Hard Drive
As users with 4GB Xbox 360 and the 60GB Xbox 360 Pro can attest to, downloading modern games requires a spacious hard drive. That's especially true since Microsoft now gifts users of the Xbox One and Xbox 360 two free games a month as a part of Xbox LIVE Games With Gold.
Users will love having the console's 500GB hard drive to download these free titles to, even if they are going to still purchase Xbox One games at their local GameStop instead of online.
OneGuide & Live TV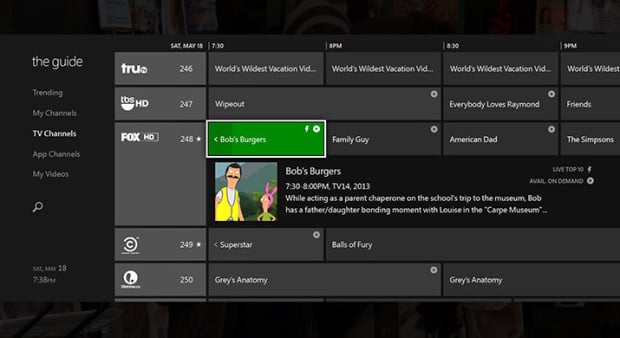 OneGuide & Live TV pass-through are going to be one of those things that buyers lament for driving up the cost of the Xbox One, but slowly begin to realize that embracing it turns the Xbox One into the only device they ever need to interact.
By plugging the Xbox One into their cable box, users actually get the same content they would see if they were only using their cable box. That means all of the channels included in their cable or satellite package will be available though the Xbox On'es interface instantly. Plus users have the option to control their entire experience using their Xbox One wireless controller or using Kinect. Nothing says next-generation entertainment like "Xbox On. Xbox turn to ABC."
Read: Watch This Video: The Entire Xbox One Experience Revealed!
These aren't the only features that users will love, but they certainly do collectively makeup Microsoft's vision of how the Xbox One changes the game in the living room. Xbox One pre-orders are sold out, however users still stand a chance of getting their hands on the console if they show up to their local electronics retailers early enough. Microsoft has confirmed that many of its retail partners will have extra consoles on hand on Friday morning.

As an Amazon Associate I earn from qualifying purchases.