5 Xbox One Games for the Entire Family
Microsoft's Xbox One console is often considered to be a console only for gamers looking for the best violent open-world or first-person shooter titles. But nothing could be further from the truth.
The Xbox One is an entertainment console for the entire family. Yes, there are tons of games that let players shoot other players, drop curse words and aren't generally good for children to play. There are also games available that don't include any of those things. Instead, these games rely on sports, or just old-fashioned game play mechanics that make them fun.
Here are 5 Xbox One games for the entire family.
Forza Horizon 2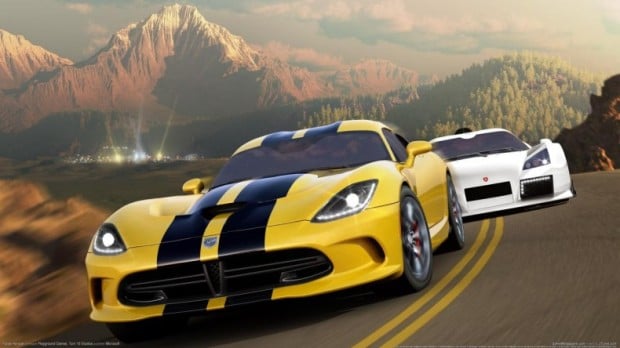 Until recently the Forza series was all about simulated racing. Players didn't just get to purchase new and exciting automobiles. They had the opportunity to completely customize them right down to the kinds of tires they had. Last year, Microsoft debuted Forza Motorsport 5. It added some truly unique features to the franchise like Drivatars, a system that learns user's driving habits and then lets their cars race against their friends when they're offline.
Forza Horizon 2 takes that new Driavatar system and the Xbox One's upgraded graphics and tailors them to a more general audience. Car customization is still a feature here, but there's a storyline to keep casual driving fans interested in between races. There's also a new dynamic weather system and tons of cars for users to drive. Forza Horizon 2 isn't out just yet, but it's definitey a game families should keep an eye on.  It won't debut on the Xbox One until September 30th.
[ Pre-order Forza Horizon 2 from the Microsoft Store for $59.99 ]
Max: The Curse of Brotherhood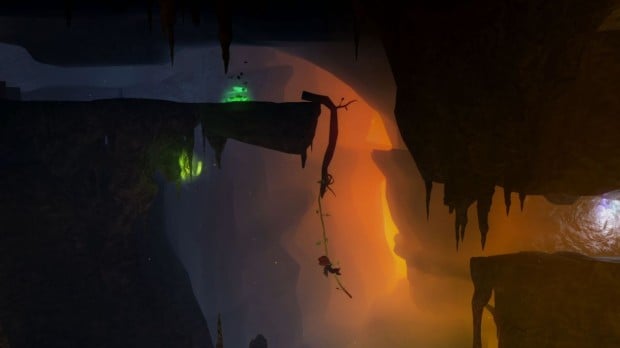 Max: The Curse of Brotherhood is unlike anything else on the Xbox One now. It's a small title made by a small development team who first got their start on iPhone games.
Max: The Curse of Brotherhood is the sequel to Max and The Magic Marker, a platformer and puzzle game that took the iPhone and Windows Phone Stores by storm a few years ago. This time Max takes his magic marker and goes after his brother, who he foolishly put in harm's way. Max: The Curse of Brotherhood is gorgeous on the Xbox One. The puzzles that users must solve with that magic marker are just as fun as they've ever been too. There's a little Mario-like minion jumping that the entire family will find familiar as well.
[ Buy Max and the Magic Marker from the Xbox Store for $14.99 ]
Kinect Sports Rivals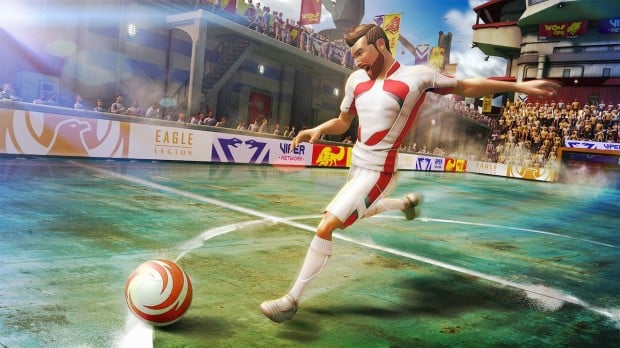 Microsoft has done a great job of leveraging the Xbox One's Kinect 2 sensor. The voice and gesture functionality that it enables is built in at every level, making it much more of an essential way to navigate the Xbox One than, say, the original Kinect sensor for the Xbox 360.
What Microsoft hasn't done so well is release games that take advantage of it. Today, there are just a handful of Kinect 2 games that uses gestures instead of users having to pick up the Xbox One controller. Kinect Sports Rivals was intended to be the game that showed off the $499 Xbox One's included Kinect 2 sensor at launch. Unfortunately, it was delayed.
Like the Kinect Sports games that preceded it, Kinect Sports Rivals is all about getting users off the couch and being active. Players scan themselves into the game to compete in jet-ski racing, rock climbing, tennis matches, bowling, soccer and shooting. Users can keep the rivalry behind closed doors and only compete against their friends and family or play against others online. No Xbox One controller is necessary.
[ Buy Kinect Sports Rivals from the Xbox Games Store for $59.99 ]
Trials Fusion
Trials Fusion is just as simple as the endless runner-type games that dominate that iTunes App Store. Like, Temple Run, there's not much going on here. Players are given a course composed of loops and obstacles. Then they are tasked with performing different stunts. Successfully completing stunts earns users a higher score.
The concept being so simple makes Trials Fusion approachable for just about everyone who can at least move a joystick on their controller. Pulling off tricks does get harder, but failing to pull off a move and trying again is as simple as a few button presses. Xbox One owners can try the game for free before purchasing it.
[ Buy Trials Fusion from the Xbox Store for $19.99 ]
Worms Battlegrounds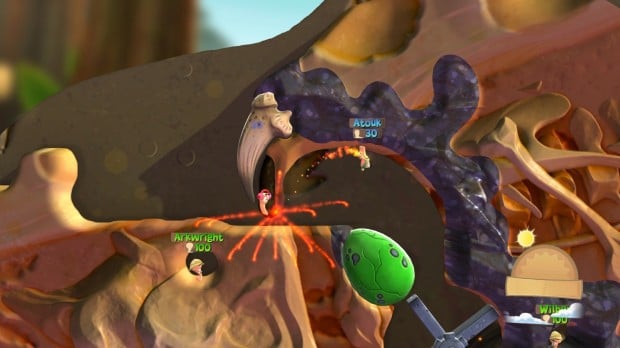 Using different weapons and to stop a single worm from taking control of a museum doesn't sound like fun for the entire family, but it is. Worms Battlegrounds gives players around 60 weapons to use as they try to look for patterns and easier ways to defeat rival worms trying to beat them.
Xbox One SmartGlass users can track their teams stats. Family and friends can also band together to create a multiplayer worms team of their own.
[ Buy Worms Battlegrounds from the Xbox Store for $24.99 ]
Microsoft's Xbox One entertainment console is available in two bundles. The $399 bundle doesn't include the Kinect 2 sensor but does have a single wireless controller. All of the games here except for Kinect Sports Rivals will work fine on that console without any extra purchases. Naturally, if playing without a controller is a priority, families are better off purchasing the $499 Xbox One. It includes a single wireless controller and a Kinect 2 sensor.

This article may contain affiliate links. Click here for more details.