$50 1TB Hard Drive is the Ultimate Xbox One Accessory
Best Buy's online store on eBay's website may just be offering the best Xbox One accessory available. As of right now users can purchase a Toshiba external hard drive to add more space to Microsoft's console for just $50. What's more, that $50 gets users another 1TB of space for games and apps.
It's unclear when Best Buy began offering up the Toshiba Canvio Connect 1TB external hard drive for just $50, but a member of the Xbox One area at the Reddit community website shared the ridiculously great deal a few hours ago. Normally, that same Canvio Connected 1TB hard drive would cost users $74.99. Maybe $25 in savings isn't enough for the average notebook or desktop user to get excited about, but it's worth buying for Xbox One owners.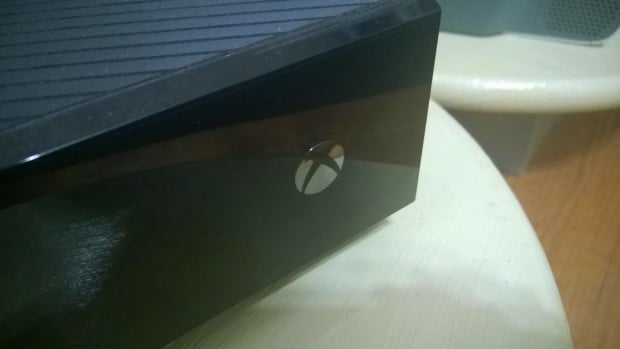 Microsoft's Xbox One launched back in 2013 for $499 with 500GB of storage. That's roughly equal to half the amount of storage the external hard drive in this deal comes with. It's actually a little less considering Microsoft uses the Xbox One's internal hard drive to store its operating system and any apps that are installed. In real life, users are actually getting 362GB of usable storage with their Xbox One.
The $50 Toshiba hard drive is the ultimate Xbox One accessory for hard-core gamers when you consider the alternatives to getting space. Despite releasing a handful of different Xbox One consoles this past year, Microsoft has only upgraded the amount of storage available in one: last year's Call of Duty: Advanced Warfare Xbox One. The Call of Duty: Advanced Warfare Xbox One included 1TB of storage like this external hard drive. That meant that roughly, buyers have around 800GB of free space to store games and apps. Unfortunately for those who think they might need a bit more space, Microsoft only made them available in limited quantities. Amazon, for example seems to be completely sold out of its own stock. It does have a partner retailer that's listing the bundle at a whopping $578.
Users who purchase this Toshiba hard drive, or any other hard drive for their Xbox One are able to expand their console's storage thanks to software updates Microsoft has made since launch. A year ago, users couldn't load games and apps to an external hard drive since the Xbox One couldn't see storage. Then Microsoft added external hard drive support. In short, any USB hard drive plugged into the Xbox One is examined for capacity. If it meets the capacity requirements, Xbox One owners can choose to format the hard drive and use it as a second place to store media. From then on out, any game or app added to the Xbox One is stored on the external drive instead of the console's internal 500GB hard drive. Portable hard drives, like the Toshiba Canvio, are ideal because they're quiet and don't take up much space.
Users can also purchase larger external hard drives that offer even more space. The key to picking out a decent external hard dive for use with the Xbox One is storage amount and transfer speed. Users should try to get as much of both as they possibly can.
Best Buy's eBay store page says that shoppers taking advantage of this deal can pick them up in their retail stores, or online and have them shipped. Shipping for this deal is free and estimated delivery time is sitting at between Thursday January 29th, and February 5th, leaving users plenty of time to get the drives installed and working before the Xbox One games release calendar picks up in March with Battlefield Hardline and more.

This article may contain affiliate links. Click here for more details.