500e from Fiat Leases at $199/month, or $32,500 to Purchase
Buying a Fiat 500e will cost you (in California) $199/month for 36 months with $999 due at signing for a lease. For those who do not lease, the purchase price (before tax credits and incentives) is $32,500. The 500e is an all-electric version of the Italian mini-car that provides an inexpensive alternative for people who prefer style with their substance. Unfortunately the 500e is only going to be available to residents of California.
Luckily, for those living in California, the tax credits available allow the vehicle to be leased inexpensively. If the customer decides to purchase, those same incentives allow the customer to purchase the vehicle for as low as $20,500. Combined with some additional benefits, Fiat hopes to make the 500e a competitive alternative to other electric vehicles. Smaller in size to electric vehicles like the Ford Focus Electric and the Nissan Leaf, the 500e is clearly targeted for the urban jungle.
Additional benefits of the 500e are access to specialized 500e experts available at all dealerships, as well as after hours support through a phone support number. Every Fiat dealership in California will also have four charging stations on site. To further separate the 500e from the competition, Fiat has an Alternative Transportation Program that allows 500e owners to rent vehicles for trips beyond the range of the Fiat 500e. Fiat hopes that this will alleviate any fears of taking the 500e on a long trip or range anxiety.
Leasing is attractive to electric vehicle drivers because the vehicles are returned before there would be any battery issues. Also, leasing allows these somewhat expensive vehicles to be more affordable. The Nissan Leaf has been on a promotion where it could also be driven for $199/month. When comparing the two, the Fiat is the better looking vehicle, but the Leaf has more space and more available tech features like a fully-integrated navigation system (not an add-on TomTom unit) and LED headlamps.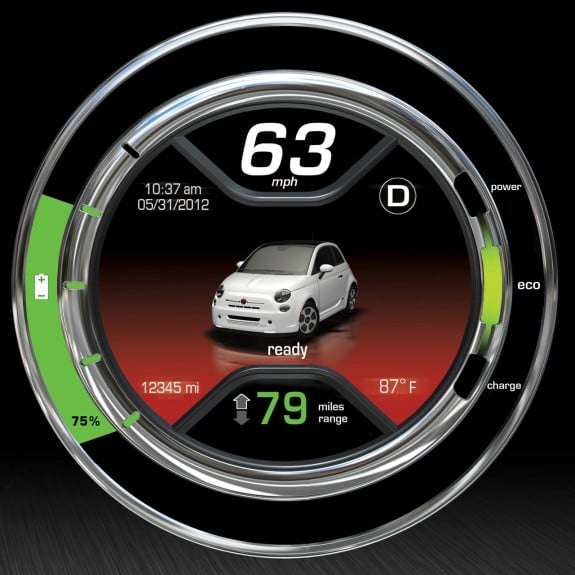 If the 500e sells well, maybe the company will take the vehicle nationwide? An electric vehicle that handles like a normal Fiat 500 should be a joy to drive. Naysayers believe that Fiat only developed this vehicle to raise the average fuel economy for all of Fiat's holdings in the United States and will not see mainstream production. Hopefully that is not the case and that they really are trying to push electric vehicle production.

As an Amazon Associate I earn from qualifying purchases.