This is a list of the best iPhone 5 apps to showcase the power and the longevity of Apple's aging former flagship. These iPhone 5 apps will get you to be more productive, help your iPhone become more secure, and have more fun and do more with your iPhone 5.
Many of these are free iPhone 5 apps, but there are certainly a few that are worth paying for if you want the best possible experience on Apple's iPhone 5. After using the device for nearly two years, these are some of the best iPhone 5 apps available. Great apps are essential to a great smartphone experience and are key to using the iPhone 5 to its full potential and all of these are highly recommended.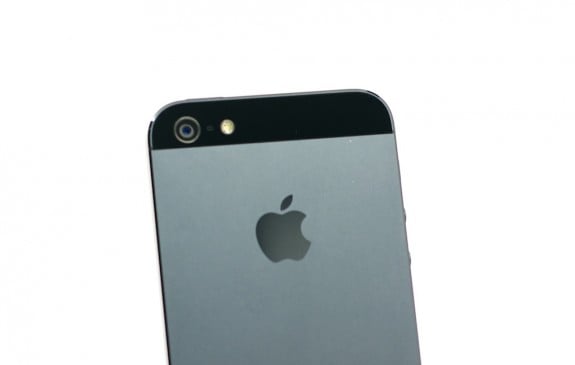 Whether you've owned the iPhone 5 for two years or you're just picking one up for the first time, these applications will help you do more with your phone and get the best possible experience out of it.
Best iPhone 5 Apps
After using the iPhone 5 for almost two years, the following iPhone 5 apps are mostly comprised of the apps that I use every single day. Without these apps I wouldn't be able to use the iPhone 5 as much as I do, and it would not be a valid replacement for the Nexus 5 that I also carry with me on a regular basis. While most of these are my applications, a few of these come highly recommended by my colleague and fellow editor Josh Smith.
With these iPhone 5 apps I can better use social media, communicate with co-workers and friends, make my photos look a thousand times better, and get the most out of the one or two vacations I take per year.
Simply put, these are the best iPhone 5 apps that I've found and I think they're going to help you get a lot more out of your iPhone moving forward.
iPhone 5 Apps for Social Media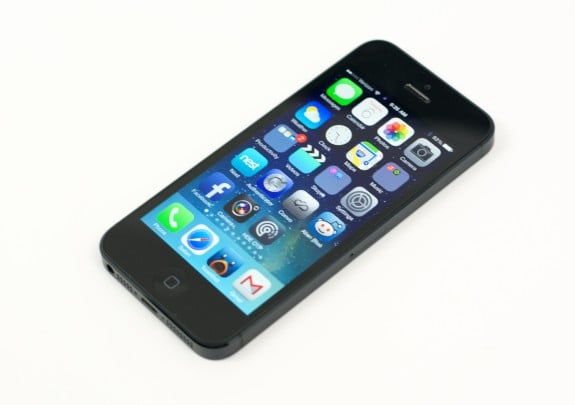 Tweetbot – Tweetbot for iPhone is essential if you use Twitter a ton like I do. It features a beautiful, clean interface and it allows you to easily interact with your follows and messages.
Twitter – I also use Twitter's official application. The company has made some solid improvements and the app is far more fluid than it used to be. It's not perfect but it's a solid alternative to Tweetbot.
Alien Blue – Occasionally, I'll find myself looking at Reddit. It's not very often but when I do, I use the Alien Blue client. It comes with a ton of features and an interface that's easy to navigate. If you use Reddit, I highly suggest taking a look at Alien Blue, it will not disappoint.
Facebook – Now and then I pop on Facebook and when I do, I use the official Facebook app. The app has dramatically improved over the years with new functionality and better stability. A must have iPhone 5 app for those that use Facebook.
Hangouts – Google Hangouts is the app I use for real time communication with co-workers, friends and family. Clean, simple interface that allows you to chat with tons of people at once. One of my most used iPhone 5 apps.
Instagram – Instagram is probably the social network I use the most. If you love taking photos and sharing them with the world, get Instagram.
Must Have iPhone 5 Apps
HDE OTP – If you use two-form authentication on any of your accounts, Gmail for instance, HDE OTP is an absolute godsend. It's a quick and easy way to ensure that your accounts are secured and that you have easy access to them. Quick and efficient and a must for those who use multi-factor authentication.
LastPass – One of the best iPhone 5 apps for managing passwords is LastPass. It allows me to use strong passwords for all of my logins and it keeps them stored away and safe for easy use. If you log into a ton of sites on a daily basis, LastPass is an application that you're going to want to take a look at.
Find iPhone – An essential iPhone 5 app. Apple's Find iPhone application can help you find a stolen or lost iPhone. Get this on your iPhone 5 right now if you haven't already.
iPhone 5 Apps You'll Love
DropBox – DropBox is an extremely useful app if you want to back up files or if you are constantly sharing files between co-workers, friends and family.  A solid alternative to Google Drive. I use both but prefer DropBox.
Google Search –  The Google Search application is the iPhone's version of Google Now. It's not as good as the version found on Android but it's still brings up vital information based on your Google Profile.
Best iPhone 5 Health Apps
Calm – Once in a blue moon, I'll have a bad day. And while there is no cure all for them, an app called Calm helps to keep me cool and collected when things go south. Calm is a free application that offers tips for stress, meditation and offers soothing sounds and music to help bring you back down to the ground.
Sleep Cycle – Sleep Cycle is one of my favorite iPhone 5 apps. It tracks and analyzes my sleeping patterns and then wakes me when I am actually ready to get up. The developer calls it an "intelligent alarm clock" and that's exactly what it is.
FirstAid by American Red Cross – First Aid by the American Red Cross is a fantastic alternative to WebMD. It provides helpful tips in case of emergency and best of all, it provides all of that even when you're offline. A must have application for iPhone users.
iPhone 5 Entertainment Apps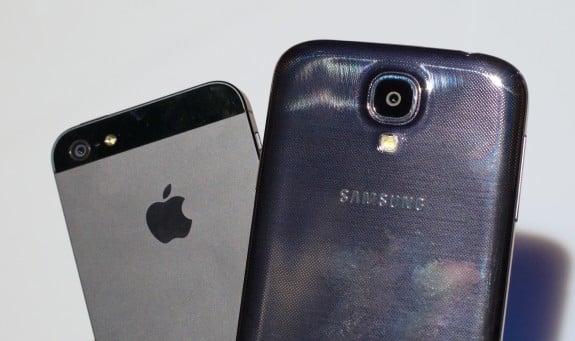 Amazon Instant Video – I use Amazon Prime and that Prime account grants me instant access to select television shows and movies through Amazon's Instant Video service. This app allows me to watch these shows, including HBO titles, on my iPhone 5. The screen size isn't ideal but sometimes you just have to make do.
Remote – Remote allows you to control iTunes Radio and Apple TV right from your phone. This is a must have if you own an Apple TV.
YouTube – I watch a ton of YouTube but I can't stand the web client. The app features a must better interface. This is one of my most used iPhone 5 apps and a must have for those that watch a ton of YouTube content.

Audible – Occasionally, I like to indulge in audiobooks. Audible is the best app for that, hands down.
Kindle App – I also like to read on my iPhone if my iPad isn't handy. The Kindle application for iPhone is a fantastic way to read whether you're in a plane, train or sitting on the couch. A solid alternative to iBooks.
Netflix – If I'm not using the Amazon Instant Video app, I'm watching cartoons and shows on Netflix. The app has improved over the years and is a necessary app for Netflix users.
Xbox Smart Glass – Do you own an Xbox 360 or Xbox One? If you do, do yourself a favor and get Smart Glass. It allows you to control your Xbox with your phone. It's a fantastic app and one that I use on a daily basis.
Top Shopping Apps for iPhone 5
Amazon – I do most of my shopping on Amazon, in conjunction with my Amazon Prime account. Amazon has continually tweaked its app for the iPhone and thanks to those improvements, I'm on it almost every single day. This app is crucial for heavy Amazon users.
eBay – Sometimes, if I have a hard time finding something, I'll take a look on eBay. In the past, I've ordered things like posters and obscure basketball jerseys. The app allows me to easily check on my bids and on the auctions for things I'm selling. I'm not a heavy eBay user and I still highly recommend having it because you never know what you might find on there.
FedEx – Because I use Amazon and eBay, I get a lot of packages. (I also order from other places to.) The FedEx application allows me to easily keep tabs on important packages. iPhone 5 users that use FedEx often would be wise to download it.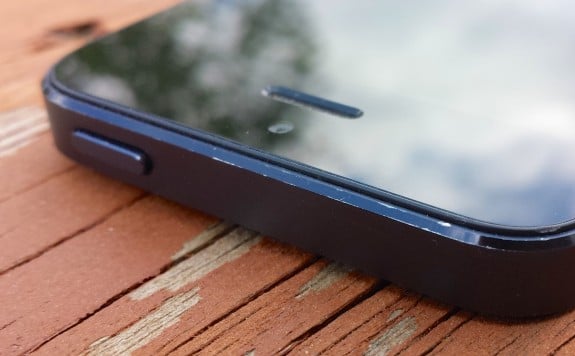 UPS – Same deal here. The UPS app allows me to quickly and efficiently track my packages. FedEx and UPS are my standard carriers though I often encounter OnTrac and USPS as well.
PayPal – A lot of people use Venmo, I still use PayPal to easy send off money for goods or to friends. If you use PayPal, getting the PayPal app on your iPhone 5 is a no-brainer.
Best Weather Apps for iPhone 5
Dark Sky – Dark Sky is essential if you live in an area where weather is a problem. The app is able to scarily predict things like when it's going to rain and for how long. It also offers basic needs like temp and wind. One of my favorite iPhone 5 apps.
The Weather Channel – Dark Sky costs money. If you want a solid free weather application, The Weather Channel will suit all of your needs. It's free, but it's also one of the best iPhone 5 apps on the App Store.
Top iPhone 5 Apps for Travel
Google Maps – Apple Maps is getting better but I still rely on Google Maps to get me around. It offers accurate traffic results and provides solid navigation. It's one of the best iPhone 5 apps available. You'd be wise to get it.
Sigalert –  Those that want more information about traffic will want to take a look a Sigalert. It offers detailed traffic reports, offers traffic cameras, and allows you to personalize your route. It's real time, perfect for those that commute.

Waze – Waze is also essential to commuters and those that are going on road trips. Waze pulls in information from other drivers on the road and offers you a glimpse at potential roadblocks ahead.
Uber – Another one of my most used iPhone 5 apps. Uber, for those unfamiliar, is a black car taxi service that makes it easy to get a car when you need it. No exchange of cash is required, it's all done through the app, and you can rate drivers on their performance. Of course, the drivers can also rate you so be careful out there.
iPhone 5 Photography Apps
Afterlight – Afterlight is an extremely cheap application that allows you to add effects to photos after you take them. There are a mind-boggling amount of options at your disposal so that you can get the right look for your photos. It's easy to use but difficult to master. One of the best iPhone 5 apps out and essential to those that love photography.
VSCOcam –  If you're not into spending money and want a free publishing platform to boot, check out VSCOcam. It provides tons of editing tools and an easy way to organize your content. A solid alternative.
Touch Retouch – A remarkably simple application that lets you retouch older photos. Another alternative to these two other iPhone 5 photography apps and one that is worth checking out.
Sports Apps for iPhone 5
NFL Sunday Ticket – If you have DIRECTV and subscribe to NFL Sunday Ticket, this app is a must. It provides scores, updates, and highlights and it allows you to follow the games right from your iPhone 5. Most of the terrible reviews are from people who feel screwed over by NFL Sunday Ticket subscriptions and don't pertain to the app itself.
MLBAtBat – Do you watch a lot of baseball? Get MLBatBat. My favorite app for tracking games, stats, players, teams and more.
StubHub – I go to a lot of sporting events. I also go to a lot of concerts. So of course, I am always on StubHub checking for tickets. Much easier and much safer than Craigslist if you ask me.
Useful iPhone 5 Apps
Simple Tip – I'm not amazing at math. I also tend to eat out a lot with groups of people. Tipping can be a pain so I often turn to Simple Tip. The app is free and it provides an easy way to ensure that you're not over or under tipping at lunch or dinner.
Bar Link – Bar Link is an insanely useful application that essentially allows you to takeover a compatible jukebox. Make an account, load up credits and you'll be able to request music at your local pub right from your phone. A life saver.
Open Table – Sometimes I like to make dinner reservations. It doesn't happen too often but when it does, I use OpenTable. Quick, efficient and it has never let me down.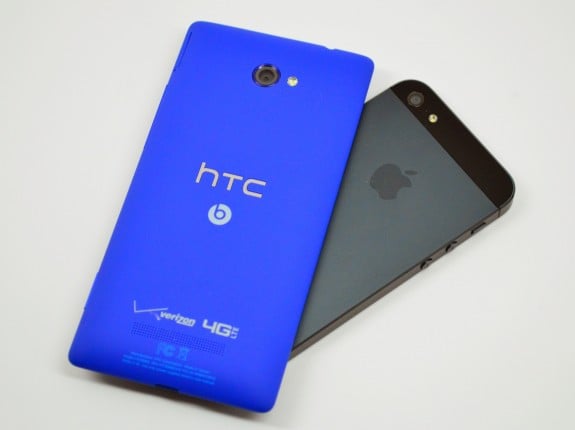 Hotel Tonight – Hotel Tonight offers same day hotel deals. It has been a lifesaver for me in the past when I've needed a great hotel on the cheap. The only downside is that it's accessible in certain regions of the country. The developer says that more regions are coming but for now, it's limited.
Kayak – Kayak is a great travel aggregation tool. It helps you find the cheapest car rentals and hotels across a number of different sites. A crucial iPhone 5 app for those that travel.
Yelp – I still use Yelp to make sure that a place isn't a dump. Anything below three and a half stars and my eyebrows start to raise. This is a must have application for those that eat out. And yes, it ties into OpenTable.
Music Apps for iPhone 5
Bandsintown – I love going to live music and this application allows me to easily track my favorite artists. I live in Los Angeles and there are tons of artists playing at tons of different venues on any given day. Bandsintown helps me eliminate the noise and focus in on the shows that I want to attend.
SoundCloud – SoundCloud is fantastic for those that want to listen to music that's not easily found on mainstream music services. DJs will post live sets and artists will occasionally post new songs early. There are tons and tons of remixes on here as well. The new look to the app isn't my favorite but I won't abandon the service.
Spotify – I use Spotify more than any other iPhone 5 app. I use it in the car, I use it at home, I use it to play music thru my Bluetooth speaker when I'm in the shower. It features a massive library of music and even allows you to download and save songs provided you have a premium account. Can't say enough about this app.
Pandora – Sometimes you want to mix it up. Spotify Radio is still not that good so when I want things to get a bit random, I use Pandora. Pandora's radio is intelligent and it often plays fantastic stuff that I've never heard.
Soundhound/Shazam – Both of these music discovery apps are great. I don't use them all that often because I don't listen to the radio but on the rare occasion I don't know a song, I'll whip them out. They're not good for remixes but excellent otherwise.
iPhone 5 Games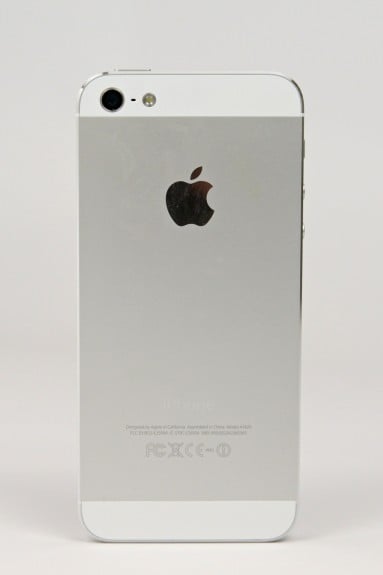 Flappy Bird – I still like Flappy Bird. It's not on the App Store right now but it should be coming back in August. Once it's back, download it. It's addicting and frustrating at the same time. Good for mindless fun while traveling. Oh, and when it comes back, it will have Multiplayer.
Domino! Free – Some people love cards, I love dominoes. Domino! Free is the best domino application that I've found and it allows you to play against friends and the cpu. Perfect for late nights in bed when you can't fall asleep.
Two Dots –  A simple yet challenging game that you're going to have a hard time putting down. Download it at your own risk.
Monument Valley – If you want something more than puzzle games and Flappy Bird, Monument Valley is the ticket. This is a wonderfully crafted game that's worth every penny. Great puzzles and gorgeous graphics make for a game that you'll never forget.
Tiny Wings – Tiny Wings is one of my favorite iPhone 5 apps and one of the best iPhone games period. Tons of fun to be had here.

Plants vs. Zombies – The original. Great story mode, addicting gameplay, fantastic graphics. It doesn't get much better than this.
Threes – Threes is another game that you're not going to be able to put down. One of my favorites on iOS.