6 Essential iOS 7 Cydia Tweaks
The iOS 7 jailbreak is officially available, and while its initial launch was a little murky at first, a recent Cydia update has finally made the jailbreak tolerable. With that said, more and more iOS 7 Cydia tweaks are being updated with iOS 7 support, with many of the popular ones ready with full iOS 7 support, while others may or may not work (at least until they're properly updated).
However, I've already been playing around with a handful of jailbreak tweaks on my iPhone 5s and Retina-equipped iPad mini, and there are a few tweaks that are absolutely must-have right now.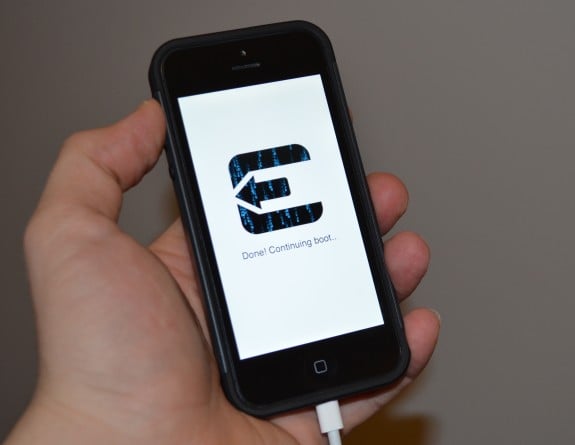 I do want to point out that there are a ton of great jailbreak tweaks, but a lot of them fix problems that aren't even problems in the first place (like a tweak that hides the app name under the icon, or hides the carrier name at the top — unnecessary, but to each his/her own). However, these tweaks that I mention below are ones that are huge boons to your iOS 7 experience, and they fix real issues that have annoyed iOS 7 users since day one.
Nitrous
Web browsing in Safari on an iOS device is really fast compared to using a third-party option because Apple blocks third-party apps from using its Nitro Javascript Engine. However, it doesn't have to be like that.
Nitrous is a really nice jailbreak tweak that gives third-party apps access to the Nitro Javascript Engine. Any app that accesses the internet and uses a webkit browser (Chrome, Facebook, Twitter, etc.) can take advantage of Nitrous, and in some cases, this can result in over three-times the performance boost than without Nitrous.
NCAllOnly and TabLess
In our post where we discussed some jailbreak tweaks that we were excited about, bringing back the old Notification Center was one of them, and a couple of new iOS 7 jailbreak tweaks finally do this. If you're wanting the old Notification Center back, you'll want to install NCAllOnly or TabLess.
Granted, these tweaks don't necessarily bring back the old Notification Center style, but they get rid of the tabs at the top so that all you have is one simple Notification Center with a list of all your notifications. Sadly, we're still waiting on a tweak that truly brings back the old style, with the weather widget and the handy "tap to post" social shortcuts.
FlipControlCenter
Another jailbreak tweak that we've been praying for is the ability to customize the Control Center. A new tweak called FlipControlCenter lets you do just that, to an extent. It doesn't include as much customization as we'd like, but it's a great start.
You can switch around connectivity toggles, as well as the bottom app shortcuts. Plus, you can add on pages that you can swipe through to add even more toggles and shortcuts to Control Center.
FlipControlCenter isn't available in the default Cydia sources, so you'll have to add a new repo to Cydia in order to get the tweak (https://rpetri.ch/repo). To do that, open up Cydia and tap on the Manage tab. Then navigate to Sources > Edit > Add and type in that repo web address.
F.lux
F.lux is always one of the first jailbreak tweaks I install. It essentially gets rid of that nasty blue hue that your screen emits in favor of a warmer color temperature. This assures that you don't get eye strain.
F.lux is also available for OS X and Windows (but not Android, sadly), and I'd highly recommend getting it for your computer if you spend most of the day looking at your computer monitor; it works wonders.
ShowCase
The one great thing about the Android keyboard is that it shows lowercase letters when typing in lowercase, and uppercase letters when typing in uppercase. However, on iOS, the keyboard shows uppercase letters all the time. A simple jailbreak tweak called ShowCase solves this problem and shows lowercase letters when typing in lowercase, which quickly allows you to see which case you're typing in without having to look at the Shift key.
ShowCase is a fairly trivial jailbreak tweak, but it's one that I don't recommend taking for granted, as it makes your typing experience a lot quicker and easier.
Virtual Home
The first iOS 7 jailbreak tweak to take advantage of the Touch ID fingerprint sensor is called Virtual Home, and the idea behind it is to save some of the stress load that you would normally put on the Home button — clicking it dozens of times per day.
Instead, with Virtual Home, you can simulate a Home button press by just tapping on the Home button using the Touch ID fingerprint sensor. Tapping the Home button once will take users back to the home screen, while tapping and holding will launch the multitasking tray/app switcher.
Unfortunately, it's not possible to activate Siri with Virtual Home, but we wouldn't be surprised if the devs found a workaround for this in the near future.
Want more recommendations for jailbreak tweaks? Check out 5 more essential iOS 7 Cydia tweaks and 7 more essential iOS 7 Cydia tweaks.