6 Exciting New Apple TV Games
With the new Apple TV, Apple is trying to establish itself as a huge force in the video game space. The company has new hardware, dubbed the new Apple TV, to power it's gaming ambitions. For users who need tactile feedback, a new Apple TV remote complete with touch pad lets users move around within their game world. For users who need more control than what the new Apple TV remote can provide there's a Steel Series controller and dozens more surely coming from controller makers.
The new Apple TV has all the right hardware to make a great entry level gaming console, but gaming is a fickle thing. Having all the right hardware doesn't necessarily guarantee that your device will catch on. Like notebook computers or tablets, gaming machines are about more than what the user sees under their television. For the new Apple TV to be a success users need games. More specifically, they need some of the best games – touch or controller enabled – that are available anywhere. Yes, that means attracting developers from the iPhone and iPad. That also means giving more ambitious developers the tools they need to create massive worlds and more nuanced gameplay mechanics.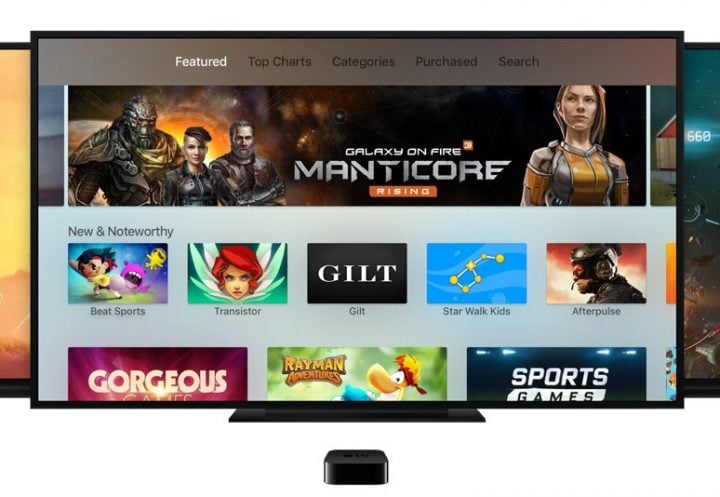 Read: New Apple TV Release Date, Price & Features Detailed
It's still too early to say whether the new Apple TV will become the casual alternative to the Xbox One, Wii U and PS4 that Apple is hoping for. It isn't to early to judge the consoles selection of launch games. A few developers have already confirmed they have new Apple TV games on the way this fall.
Guitar Hero Live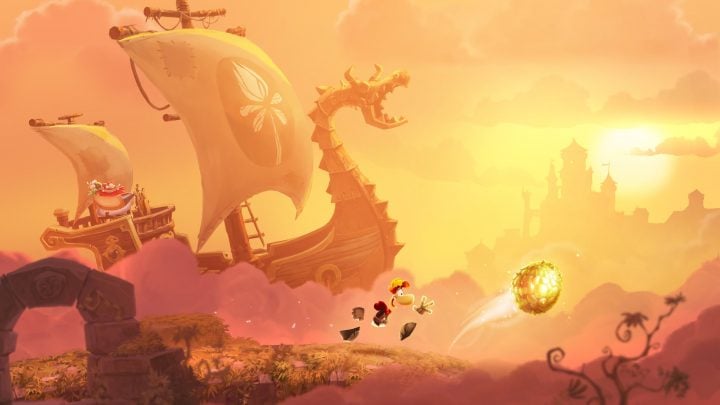 It's been years since music and rhythm games dominated the sales charts of big name consoles. Early this year we learned that Guitar Hero Live is coming to the Xbox One and PS4 to try and recapture the magic it had during on the Xbox 360 and PS3. At the time, we also learned that Guitar Hero Live would be coming to the iPhone and iPad.
It turns out Guitar Hero Live is also coming to tvOS, the new operating system based off iOS that powers the new Apple TV. Guitar Hero Live users learn the music and melodies of their favorite songs. Players then use what they've learned to play the song's melody on a controller or match the vocals with a microphone. Guitar Hero Live has a free-play party mode and curated playlists so users can play the songs they like in a specific genre.
Read: Guitar Hero Live Coming for the MTV Generation
Galaxy On Fire: Manitcore Rising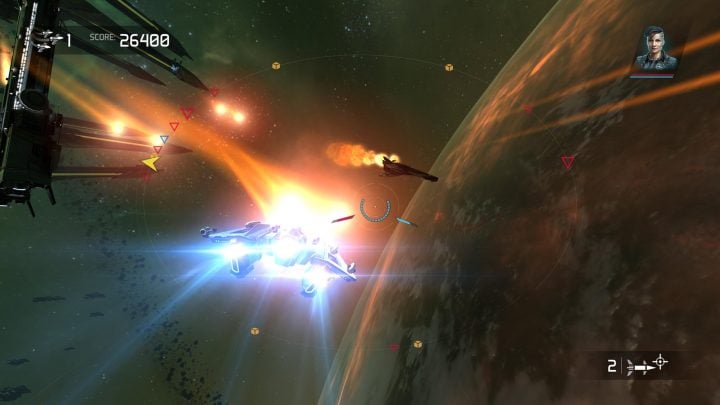 Galaxy on Fire: Manticore Rising was one of the shockers from yesterday's new Apple TV announcement. Apple's description of the game says that new Apple TV owners can "embark on an epic battle for the universe while carrying out various side missions." We do know that the game is a sequel in the Galaxy on Fie series, which focuses on space combat. Galaxy on Fire: Manticore Rising isn't already in the iTunes App Store and no one knew it was in development.
Disney Infinity 3.0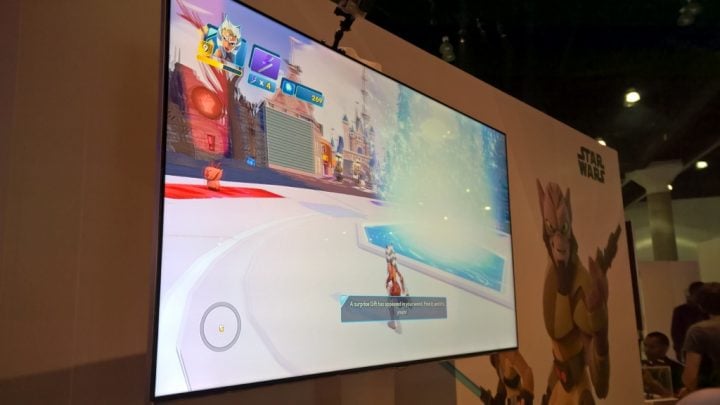 Disney Infinity 3.0 is this year's release of Disney's biggest video game of all-time. Each year the company creates a story and revamps its toy-box sandbox for players. New toy-box upgrades, that new story and new figures to play with means that Disney Infinity 3.0 is like gaming catnip for the young and young at heart.
Disney Infinity 3.0 features Star Wars ahead of this year's Star Wars: The Force Awakens movie. The Wall Street Journal has confirmed with Disney that there's a special Disney 3.0 Starter Pack coming with a Bluetooth controller for the new Apple TV. The outlet was also able to confirm that Disney Infinity 3.0 for the new Apple TV will include Bluetooth figures for communicating with the game. It's unclear how much the Disney Infinity 3.0 Starter Pack for the new Apple TV will cost.
Read: Disney Infinity 3.0 Release: 5 Things Buyers Need to Know
Rayman Adventures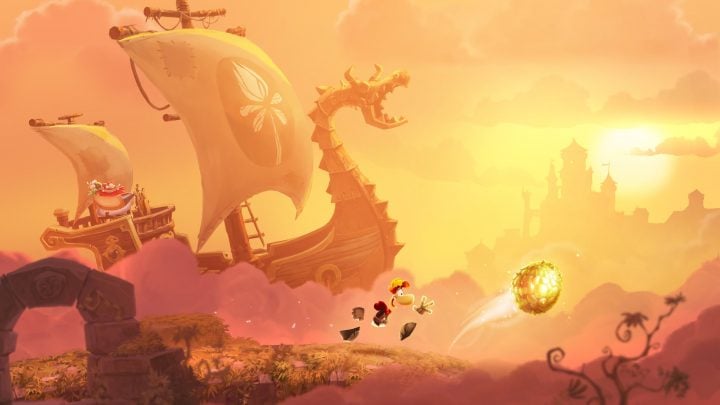 Platforming video games don't get better than Ubisoft's Rayman. Rayman Adventures is a new digital game in the long-running platformer series from Ubisoft. Rayman and Barbra must track down the Incrediballs scattered through stages in the game.
Shadowmatic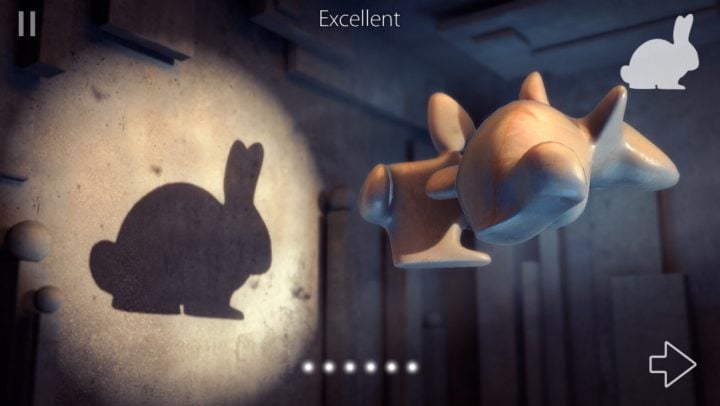 Shadowmatic is a puzzle game that requires players to create different shadows on a wall using the objects they're handed. It's a pretty novel take on puzzle gaming.
Buying the new Apple TV will be the only way Android users can get their hands on this game without having to break their two-year smartphone service contracts. Current versions of the game are only available on the iPhone and iPad. A press release on the developer's website indicates users can expect 9 different game rooms, atmospheric music and puzzles inspired by objects and things in those 9 game rooms.
Transistor
Already available on the iPhone and iPad, Transistor is a role-playing game. Developer SuperGiant games describes Transistor as a science-fiction action RPG, with players roaming a city using a weapon of "unknown origin" to take on enemies. With very detailed graphics and a nuanced combat being the focus of the game, it seems like Transistor will act as a showcase for the new Apple TV's gamepad support.
The new Apple TV will go on sale sometime this October for $149 and $199. The $149 model will come with 32GB of storage while the $199 model will come with 32GB of storage, which is important because loading the device with games will fill it quickly. Apple nor these developers have confirmed when these new Apple TV games will launch.

As an Amazon Associate I earn from qualifying purchases.