6 Great iPhone 6 Battery Cases
Lepow PIE 3,000 Battery Pack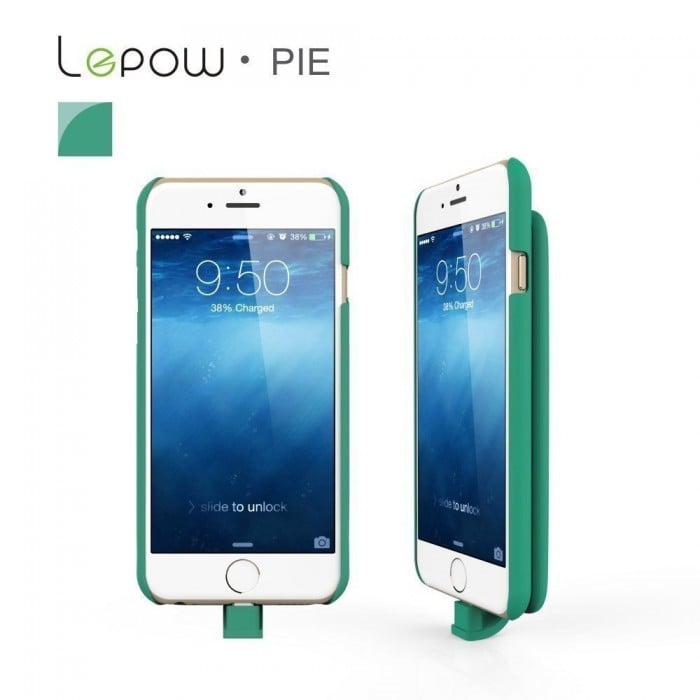 The Lepow PIE is probably our favorite extended battery for the iPhone 6 that's actually available today for prospective buyers. This isn't a huge bulky case either, and instead you get a regular case, and then the PIE aspect is where the 3,000 mAh extended battery attaches to the back of your case. Meaning you only have a fat case when you need the juice, and aren't carrying around a brick.
The soft-touch case has a built it magnet so it clicks together when in use, and simply connects via a short lightning connector for ease of use. It's only available for now in one off green color, but is a great option for those looking to get 2-3 days on a single charge.
Lepow PIE External Battery - Buy for $59.99

This article may contain affiliate links. Click here for more details.