6 Great Ways to Celebrate the 2016 Olympics
In only hours, the 2016 Olympics will kick-off from Rio, Brazil. Excitement, no matter which country or athlete you're rooting for, is high. The Olympic Games hold a special place in the heats of millions. It's primarily a competition to see which country's athletes are the best. At the same time, it's an attempt at unity on a global scale.
The competition aspect is pretty straight forward. Only by competing against the best can athletes truly be considered the best. The 2016 Olympics offers gymnasts, runners, soccer players, wrestlers, archers and basketball players the opportunity to see if they are as good as they think they are. The summer games, offer hours of other sports outside of the most popular world sports too. As for the unity, the Olympics are the only time that nearly the entire world comes together to show each other mutual respect and friendship, even as they have different priorities on climate change, war, poverty and just about any other issue two governments can disagree on.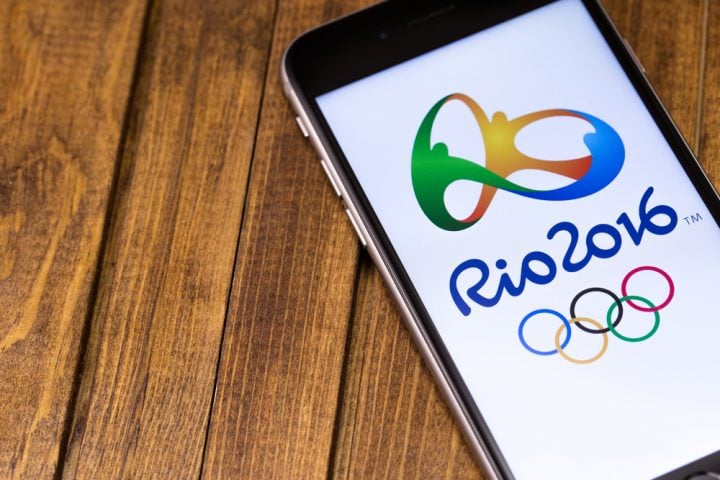 Read: 2016 Olympics Live Stream: Opening Ceremony, Schedule & Events 
As you wait for the official 2016 Olympics Opening Ceremony to begin and the competitions to commence, brands, social networks and the Olympic Committee itself are rolling out ways to show your excitement for the games and the country you're rooting for.
Add a Flag to Your Facebook Profile for the 2016 Olympics Country
Long considered a way to show support for any cause, your Facebook profile is a perfect place to get into the Olympic spirit.
The social network recently rolled out a profile picture option that lets members add a country flag to their profile image temporarily. Everyone that's friends with you on Facebook will see what country you support. Chances are some of them will add the flags to their own profiles too.
Join in on Overwatch's 2016 Olympics Limited-Time Event
Overwatch, a team based shooter for Xbox One, PS4 and Windows PCs from Blizzard, is celebrating the 2016 Olympics in a very high-profile fashion.
Read: Overwatch Release Date 6 Great Videos
The developer recently unveiled Lucioball. Lucioball is a new activity for players to do inside the game for a limited time. Through competing, players earn cool items to add to their character that'll never be available outside of the event, the studio tells Polygon in a recent interview. Lucioball is a lot like soccer. The update containing the game mode is free to everyone that has purchased or plans to purchase Overwatch before it ends.
Tour the 2016 Olympics Venues Online
Beyond the sports themselves, the Olympics are always a chance to check out new architecture and get a window into how each host country sees itself. You have to wait until after the opening ceremonies for the competitions, but you can see the 2016 Olympics venues right now.
Rio2016.com has a complete tour of all the stadiums and arenas that'll play host to the 2016 Olympic Games this year. Besides photos of each venue, the website includes details on what's been upgraded for the games and what sports each venue will play host to during the games.
Turn on Waze's 2016 Olympics Coach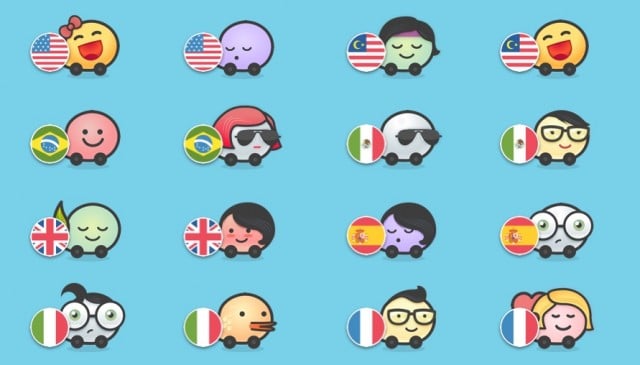 For those that can make it to the 2016 Olympics, directions and traffic service Waze has added new details designed to get tourists to Rio where they need to be without worry. The app will offer them real-time traffic information.
Anyone that can't attend the games can show a little national pride too. A new option lets users add a flag to their Waze profile wherever they are. In addition, a new voice coach themed for the games lets anyone get into the athletic spirit. An updated version of Waze is now available in the Google Play and iTunes App Stores.
Monitor the 2016 Olympics Medal Count Online
Bing and Google know that millions will talk about the 2016 Olympics over the next few weeks. That's why each has set up dedicated portals for the games, complete with details on each country's metal count, airing schedule and more.
Search "Olympics" in Bing for details on what competitions are next, medal standings and video directly from Brazil. The same search term takes you to a similar portal in Google. Each portal works on notebooks, desktops and tablets.
Buy Some 2016 Olympics Gear
Lastly, there's no better way to show your excitement for the games than picking up some official clothes and other items. TeamUSAShop, the online retailer for the athletes representing the United States, has jerseys and extras all decked out in red, white and blue.
Olympic.org has more than just clothing. It packs a huge assortment of items from previous games that are specific to that games' theme. For example, the 2012 London Olympics had a pretty interesting looking gold torch that shoppers can purchase online. Clothing is available there too.
NikeID, the online custom shop for the shoe brand, lets buyers add country flags to their designs in celebration of the games.
Enjoy the 2016 Olympics.

As an Amazon Associate I earn from qualifying purchases.