9 NBA 2K16 Problems & How to Fix Them
The NBA 2K franchise has become a massive machine. Each year, basketball fans get an upgraded version stuffed with new features and a roster update that brings the game's player sets up-to-date with the rosters for the current season. Despite cornering the basketball game market, NBA 2K16 isn't any different from other games when it comes to bugs. Since launch, Visual Concepts has added software updates and tweaks to fix NBA 2K16 problems.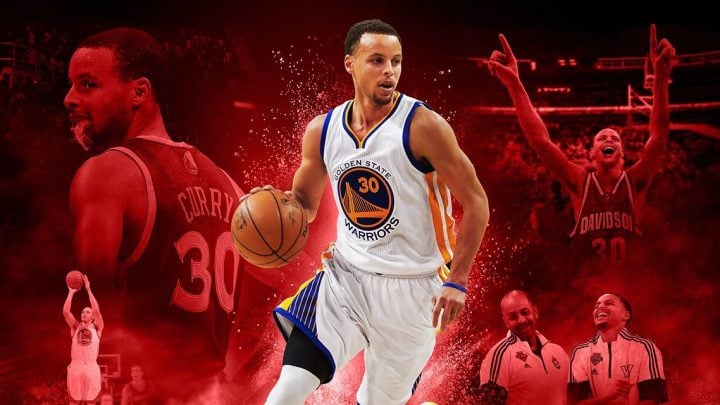 Read: NBA 2K16 Release Date: 9 Things Buyers Need to Know 
Months after launch, NBA 2K16 problems surface. When they do, the community often finds ways to work around them until a big update from Visual Concepts is available.
NBA 2K16 Problems: Missing NBA 2K16 Michael Jordan Edition Virtual Coin & Extras
At a price of $79.99, NBA 2K16 Michael Jordan Edition for the Xbox One, PS4 and Windows PCs is a luxury. The standard game only costs $59.99. People buy the extras because they want the exclusive Michael Jordan Gear and Virtual Currency that come with the game.
Copies of the physical NBA 2K16 Michael Jordan Edition version of the game get codes that they can use to unlock all of their extras. Gamers who purchased the title though the Xbox Store and PlayStation Store don't get a code because their version is fully digital. Some users say they haven't gotten their virtual currency yet at 2K Forums.
There doesn't seem to be a fix for this yet, with players having to wait until 2K Games can get the extras out to those that purchased digitally. In theory, the extras should unlock some time soon. Some users report wait times as long as a day for the extras to unlock.
"The VC bonus will automatically be added to your balance in the top right corner of the screen," 2K Games says.
NBA 2K16 Problems: Muted Sound
NBA 2K16 players won't hear any music in the game's menus when they're streaming. 2K Games confirmed today that this isn't a bug, but the game acting exactly as they intended it to. There's no switch to turn menu music pack on for those who like it.
This seems to be the studios attempt at keeping down copyright claims leveled at YouTubers that post game videos online.
NBA 2K16 Problems: MyCareer is Unreadable or Damaged On Your Drive
Rarely, it seems that MyCareer game saves get corrupted. In an ideal situation, there'd be a way to repair the damage and continue your MyCareer save since you've likely invested a lot of time and energy into it.
Unfortunately, there doesn't seem to be a fix for this issue available. If your MyCareer or any other save gets corrupted, you'll need to start over in that particular part of NBA 2K16. 
NBA 2K16 Problems: Skip the Spike Lee Movie in MyCareer
Users who decide to play through the new MyCareer story mode in NBA 2K16 more than once report not being able to skip through the extras that Spike Lee produced so that they can go straight to the league and earn virtual currency.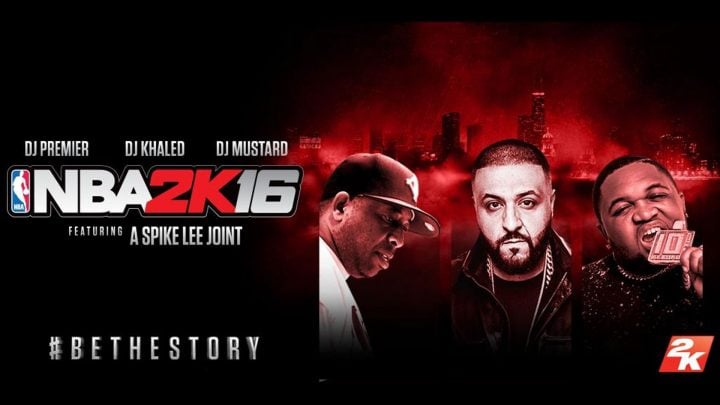 NBA 2K16 Problems: Game Won't Launch on Xbox One
When a game crashes the Xbox One takes users back to the home screen. Some users report that this is happening on a regular basis when they try to play any edition of NBA 2K16 that they downloaded from the Xbox Store.
To fix it Xbox One owners need to go to the My Games & apps area, find NBA 2K16 then check to make sure the game isn't installing or on the list of games that will be installed soon.
Highlight the game in the list of installed titles and hold down the left trigger, right trigger and View button on the Xbox One controller for a few seconds. Somewhere in the list of attributes should be "32da70e1". If that isn't there, you need to uninstall NBA 2K16 then reinstall it from your list of available games in the My Games & Apps area, according to 2K Games.
NBA 2K16 Problems: Can't Find MyTeam Rewards
Any MyTeam items that came with pre-orders specifically the free packs available with more expensive versions of the game are available directly from the Rewards area within MyTeam.
NBA 2K16 Problems: This Feature is Unavailable. You do not have the required account privileges
Since NBA 2K16's September launch, some Xbox users have reported that features of the game won't let them in. "This feature is unavailable. You do not have the required account privileges," the error messages says.
This issue stems from the online connectivity in most of NBA 2K16's modes. In order to play the game, users need to have permission to share content using your Kinect on Microsoft's Xbox platforms. Users need to go into your account settings and change the permissions from your account through your console's Settings app.
NBA 2K16 Problems: How to Scan Your Face
NBA 2K16 tries to make player simulation as accurate as it possibly can. That's where the game's face scanning technology comes in. With the right extras the game will try to create an exact replica of a players features.
Users looking for face scanning on the Xbox 360 and PS4 versions of the game can stop now. 2K Games says that the feature is exclusive to the Xbox One and PS4. What's, more Xbox One owners need a Kinect sensor to get the feature working. PS4 owners need a PlayStation Camera. Users who have the necessary equipment can add their face in the Options menu under MyPlayer.
Read: Early NBA 2K16 Release Date Details
MyCareer Files Fail to Load
Sometimes the MyCareer file that NBA 2K16 uses to store information will fail to load, console users report. Why this is happening, isn't exactly clear. What is clear is that you need to completely exit the game, then enter again to fix the problem. That's according to community posts at the NBA 2K16 support forum.
Good luck with NBA 2K16 and any problems you run into. Months after launch, 2K Games seems to have quickly addressed early problems. The studio is asking to users to report any and all issues that they run into with the game at its support forum online here.
Visual Concepts and 2K Games only recently announced NBA 2K17. It'll feature Kobe Bryant on its Legend Edition Cover and début sometime later this year.

As an Amazon Associate I earn from qualifying purchases.