6 Skylanders Imaginators Features That Make it Worth Buying
There tends to be this unescapable cycle where the Skylanders franchise is concerned. Every year, gamers tend to think that publisher Activision and its studios can't surpass the previous year's title. At least, for the last two years, Activision studios have managed to do just that. The studio gave gamers their very first vehicles last year in Skylanders SuperChargers. Skylanders Imaginators, this year's entry in the franchise, includes 31 new Skylanders figures. Gamers won't want those though; to start out with, they'll want to piece together their own Skylander, and the game gives them the tools they need to do just that.
Activision and original Skylanders creator, Toys for Bob announced Skylanders Imaginators over the summer. The new game for Xbox One, PS4, PS3, Xbox 360 and Nintendo's Wii U will let gamers put together their own Skyland denizens. It'll also let you enhance and upgrade your creation as you progress through the game.
Read: Skylanders Imaginators Release Date Details & More
Skyland is once again under assault, but this time not even vehicles and the SuperChargers can save them. Having failed with his Doomstation, Kaos has decided to go after the Mind Magic that allowed Skylanders to be created in the first place. Using the magic, he wants to create an army of his own dark creatures, called the Doomlanders. The Imaginator's are on the side of good. Created using the same Mind Magic, the hope is that the Imaginators will stop Kaos and his team once and for all.
The Skylanders Imaginators release date is October 16th. Here are the features that you can expect when Skylanders Imaginators arrives on store shelves.
All the New Skylanders
This being a new Skylander experience, it was virtually guaranteed that there would be a new generation of Skylanders figures launching with Imaginators.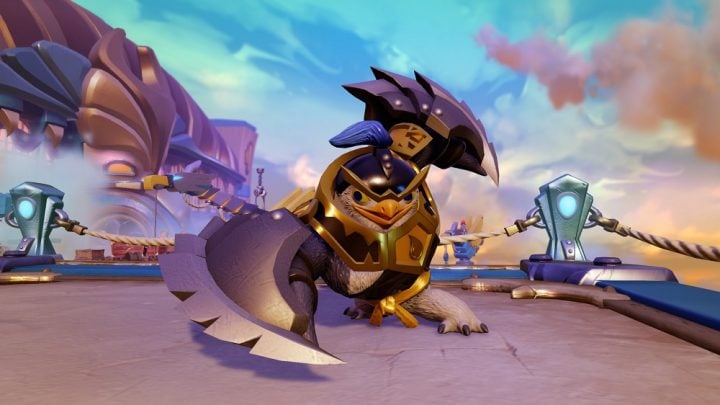 The new game offers 31 new characters in all. That includes the characters that you get in the Skylanders Imaginators Starter Pack and figures that you can purchase separately from the game. In addition to the new Skylander line-up, there are new Sensei characters to collect. The idea of Senseis is pretty simple. Imaginators are going to need educators who can teach them to use their power. Senseis are meant to help players and their Imaginators easily access new attacks, powers and more.
Creating Your Own Imaginators & Senseis
To be perfectly clear, you don't have to pick up the Senseis if that's not want you want to do. They're completely optional, Activision has confirmed. Creating your own Skylander is optional too, but the publisher is hoping that the experience will be so fun you won't want to.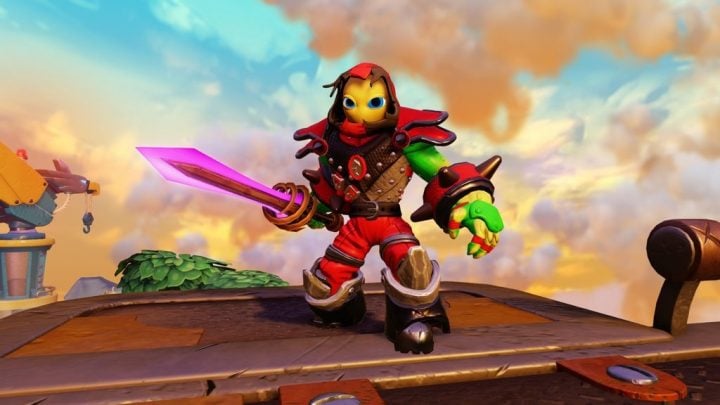 Toys-to-life games are best when they mix digital and physical elements for a better experience. The whole idea of having physical toys that can be placed on a game pad extends from this idea. When players want to enjoy their character somewhere besides home, they just remove the toy from the Portal of Power beside their video game console. Toys for Bob is keeping that feeling alive and ensuring you can go to a friend's house without needing to recreate your Imaginator all over again.
A single Creation Crystal works across every console version of Skylanders Imaginators. That's a good thing because piecing together an Imaginator can get involved. As you play the game and explore its environments you find different body pieces and upgrades to unlock. Some of these pieces appear more than others. Most of them are Rare. Some of them are Epic. A small portion of them are Mythic. These Mythic pieces are the hardest to get for your Imaginator. Head, eyes, ears, chest, arms, legs and tail can be customized. So can battle style. There are 10 battle styles in all.
Crash Bandicot
Joining the Senseis and the Imaginators are two special characters that PlayStation gamers will remember from their youth: Crash Bandicoot and Dr. Neo Cortex. Both will appear in the game, but only crash will have his own level too.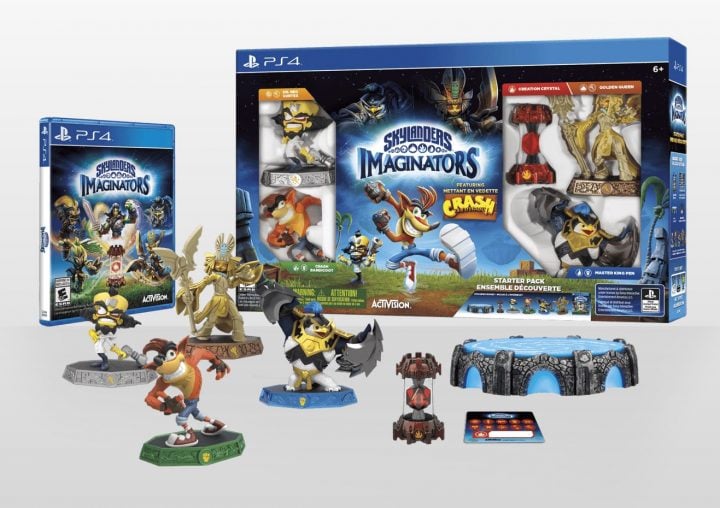 Crash and Cortex are only available in the Skylanders Imaginators Starter Pack for PS3 and PS4. This promotion is similar to the Donkey Kong version that Activision partnered with Nintendo for last year on its Wii U console.
Co-Operative Play
Those that don't have a subscription to Xbox Live or Sony's PlayStation Network can still enjoy Skylanders Imaginators with their friends – in the same room and all. Imaginators is one of the few large game releases this year that comes with support for co-operative play built-in.
Your Own Custom Toys
Allowing users to make their own creations does have one drawback. Part of Skylanders' appeal is that it gives gamers something tangible to remember their experiences by. Your custom creation lives in the game, that is unless you create your own 3D-printed toy or trading card for it. Placing either on the portal of power will have the game switch to them automatically, according to GameSpot. We're still waiting on exact details for how that will work.
Skylanders Racing Mode
What are you to do if you've invested lots of money in creatures from the previous game? You can use them of, of course. Skylanders has long maintained backwards compatibility with the figures and accessories that past games have come with. For Imaginators, that meant creating a dedicated racing mode to make sure that all of those vehicles from SuperChargers don't go to waste.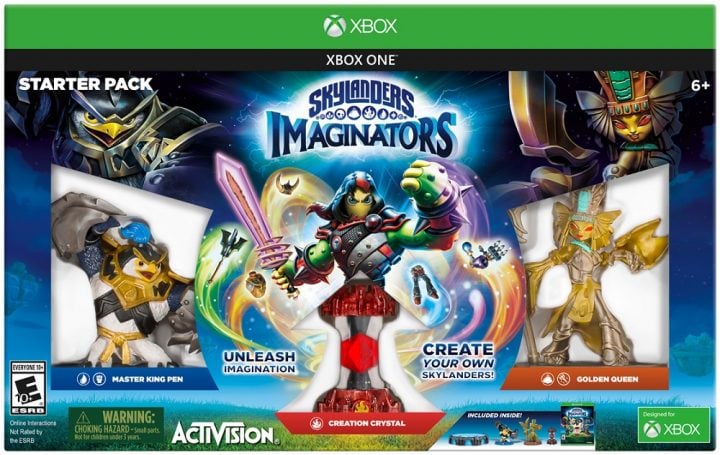 Remember, Skylanders Imaginators goes on sale October 16th. Anyone that purchases one of the game's starter packs gets a Portal of Power, the Master King Pen and Golden Queen Sensei figures and an Imaginite Creation Crystal for $74.99. Pre-ordering and purchasing the game gets shoppers a Kaos toy at no additional charge. That promotion runs at GameStop from October 16th to October 22nd.