6 Things to Do Ahead of the Pokémon Sun and Pokémon Moon Release
With the weather getting colder, it's finally time to put away this year's must-have mobile phone game, Pokémon GO. Don't fret though, just because it is getting too cold to spend time outside catching Pocket Monsters doesn't mean you have to abandon the franchise completely. After months of teasing and weeks of revealing new features at a snail's pace, the Pokémon Sun and Pokémon Moon release is almost here.
Pokémon Sun and Moon will focus on the dynamic between the moon and the sun. Naturally, the two legendary creatures in these games highlight that focus. As with any major generation leap for the franchise, there are hundreds of new creatures to collect, some of which we've met before. Called variants, these Alola-specific Pokémon have adjusted to life on the chain of islands. A new Battle Tower provides a challenge for players to overcome. With the right Z-Crystals, Pokémon can pull off hugely devastating attacks. All of this is just the stuff on the surface, there's plenty more to get excited about with these games too.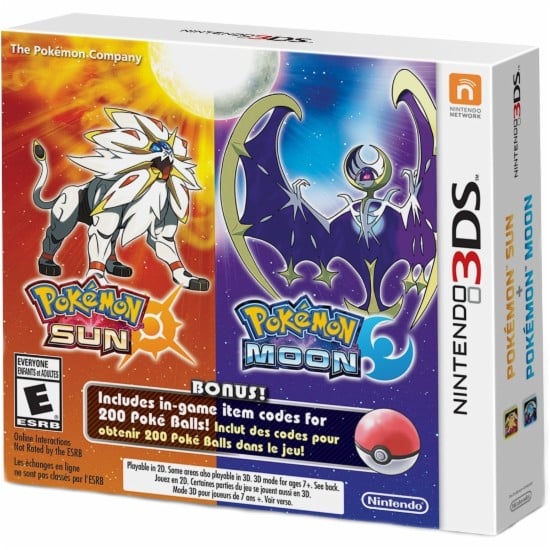 Read: 24 Exciting Pokémon Sun and Moon Feature Details
Of course, looking at all the features that the games will have can get a bit depressing, the Pokémon Sun and Moon release date is November 18th. That leaves players with two weeks to spend agonizing over what they'll do once they finally have their hands on their copy.
Here are some ideas on things you can do to preoccupy yourselves until the wait is finally over.
Things to Do Before the Pokémon Sun and Pokémon Moon Release: Play the Moon Demo
The first thing that you should do is try out the Pokémon Sun and Moon demo. That way, you can get a feel for the game and some of its newest mechanics.
Nintendo launched Pokémon Sun and Moon Demo Version in the Nintendo Game Store weeks ago. It's absolutely free to download. That is, you don't need to pre-order a full copy of the game or supply Nintendo with some digital code that unlocks it for you. Just head into the Game Store and give the title a try.
Things to Do Before the Pokémon Sun and Pokémon Moon Release: Browse All the New Pokémon
If you're anxious to see what new types of creatures you can expect in the game, be sure to check out Gotta Be Mobile's All the New Pokémon in Pokémon Sun and Moon Guide. Along with a picture of each creature is a brief description of what it can do.
Things to Do Before the Pokémon Sun and Pokémon Moon Release: Pre-Order Your Z-Ring
Video game companies are all embracing wearables as ways to extend their experience beyond the screen in front of you. Pokémon GO has the Pokémon GO Plus accessory that you wear on your wrist or belt to get notifications directly from the game. Pokémon Sun and Moon have the Z-Ring.
The Z-Ring is a wrist accessory. Gems inside the accessory correspond to the different kinds of creatures in the game. Your in-game character in Sun and Moon will acquire a Z-Ring during their travels. That in-game Z-Ring lets them use some pretty devastating attacks during battle. When the in-game Z-Ring is in use the physical version glows and flashes.
You don't need the physical Z-Ring to unlock the in-game version. Nintendo is hoping that you'll want to add some real-world experience to the digital game anyway. Trouble is, you could have a very hard time finding the device if you don't go ahead and place your pre-order now.
Amazon has the Pokémon Z-Ring Starter Set for $29.99.
Read: Details & Pokémon Z-Ring Pre-Orders for Pokémon Sun & Moon
Things to Do Before the Pokémon Sun and Pokémon Moon Release: Plan to Get Nintendo 3DS or 2DS on Black Friday
There are millions that have stayed up with every mobile video game console released by Nintendo. They've played every game in the Pokémon franchise since Red and Blue. Many more have lost touch with the franchise as they've gotten older or drifted to playing games on devices that Nintendo doesn't make. Due to the success of Pokémon GO, it's possible that millions might give the franchise another go. Maybe you are one of them?
Before you pre-order the game, be sure to have the necessary hardware. Pokémon Sun and Moon are made specifically for the Nintendo 2DS and Nintendo 3DS. The New Nintendo 3DS costs $149. A Nintendo 2DS is $99.
Read: Pokémon Sun and Pokémon Moon Pre-Orders Breakdown
If you want the former for the price of the Nintendo 2DS, pay attention to the Black Friday ads for retailers in your area. Target, for example, is selling the new Nintendo 3DS for just $99.
Things to Do Before the Pokémon Sun and Pokémon Moon Release: Ready Your Old Creatures for the PokeBank & PokeTransporter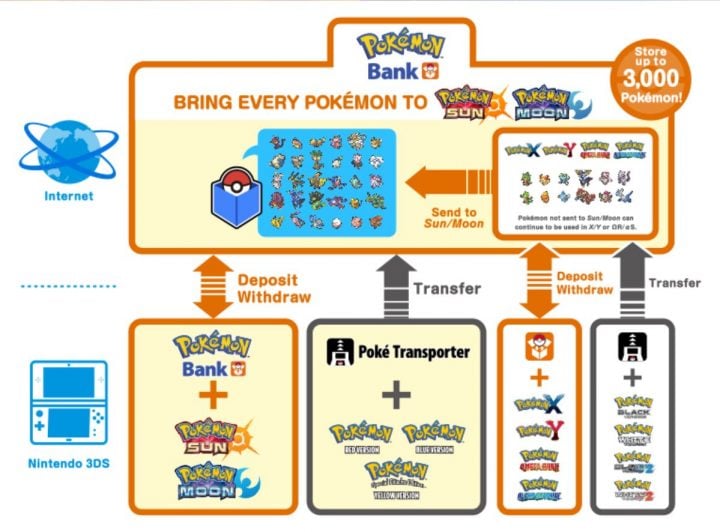 Using the PokeBank and PokeTransporter, Nintendo says that Pokémon Sun and Moon buyers will be able to bring over their favorite creatures from older games. That's a very big deal, those older games offer the only way to get your hands on many older Pokémon without trading.
Note that you've got plenty of time to focus on acquiring the creatures from these two new games specifically, The PokeBank and PokeTransporter systems won't launch until January 2017, Nintendo says on its website. Using the service costs Trainers in the United States $4.99 a year.
Things to Do Before the Pokémon Sun and Pokémon Moon Release: Choose a Starter
Lastly, it's time to decide on which creature you want to be your partner at the beginning of the game. We already know a lot about the three Starter Pokémon players will have to choose from.
Read: Pokémon Sun and Moon Starter Pokémon Breakdown
They're Rowlett, Popplio and Litten. As is tradition, the line-up includes one Fire Type, Water Type and Grass Type. Whichever you choose could give you some advantages against other types of Pokémon later in the game.
Good luck with the Pokémon Sun and Pokémon Moon release.

This article may contain affiliate links. Click here for more details.