6 Titanfall 2 Problems & Fixes
Very few games ever get a sequel as hotly anticipated as Titanfall 2. Then again, even the original Titanfall's launch was an exciting time. Microsoft had locked down exclusivity for its platforms. In doing so, it shut out Sony's PS4 and PS3 users entirely. If there was one feature that has to be driving excitement for the Titanfall 2, it's that gamers won't need a PC or an Xbox to play it. Of course, there are other reasons to play the game too. A new gauntlet offers more mobility than with the last game had. An entirely new line-up of Titans add some new things to experience. There's actually a story in Titanfall 2, something that there wasn't in the original game, much to the chagrin of some. Better, Titanfall 2 problems seem to be slim.
Since launching in the early hours of October 28th, the game seems to have performed exceptionally well. Digital downloads for the game were nearly painless, and there aren't any forums so overrun with gamers reporting Titanfall 2 problems that users can't get together to talk about their experiences.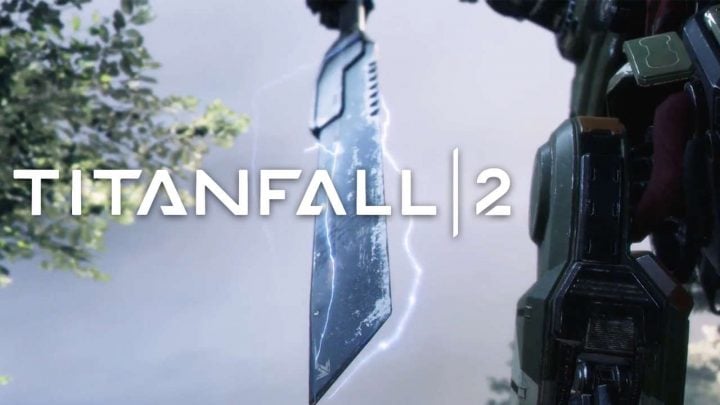 All of this isn't to say that there aren't some Titanfall 2 problems out there. A last-minute patch or glitch seems to have forced thousands into downloading the game again, which isn't what you want to happen when trying to play a video game on release night. Other users are reporting that they sometimes fall through maps in the game. Owners of PCs with one graphics card are having some issues with the game, unless they have the right drivers.
Gotta Be Mobile has collected these issues from around the world, together with any fixes that have already arrived.
Surprise Titanfall 2 Title Update
When launch day digital downloads first arrived with the Xbox One and PS4, users complained that they weren't able to get into their digital games on launch day until way after those that purchased on disc. Microsoft and Sony took that feedback to heart and launched pre-downloads so that users could have their games on their hard drive the moment the game unlocked.
Purchasing early should have meant that Titanfall 2 downloaded early and was immediately available to play, but that's not what's happening. Some users say that they're being forced to download a 40GB or more update after having installed the game.
If you're planning to play Titanfall 2 some time today, check the console versions of the game for software updates manually. Simply attempting to open the game on Xbox One and PS4 should let you know if there's a pending update. The Xbox One also has a dedicated area in the My Games and Apps area where pending updates are tracked.
Can't Find the Titanfall 2 Season Pass
There's no Titanfall 2 Season Pass like the first game had. Instead of transitioning to offering free maps after launch, this game launched with free maps. Maps will never cost players anything extra.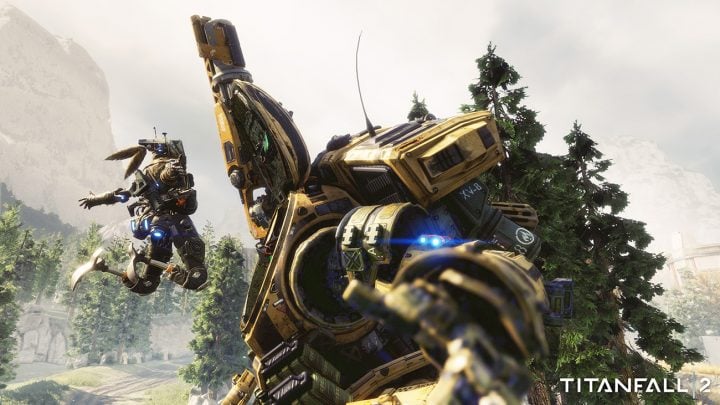 Titanfall 2 PC Fails to Run on Machines with AMD Graphics Processors
If your PC has an AMD graphics processor, developer Respawn Entertainment is asking that you update your device to the latest Game Ready 16.10.3 drivers to prevent any issues in its community forum.
Titanfall 2 for PC Data Center Searching Error
Titanfall 2 for Windows PCs can sometimes have issues finding the game's severs if there is more than one network adapter inside your PC. In a post on the Titanfall 2 community forum, the company encourages users to disable the network adapter that they're not using.
Falling Through Maps
A vey small number of users report falling through the game's different maps randomly. Gamers that have this happen often are encouraged to leave a bug report on the game's forum. Issues like this one would almost certainly need to be fixed in a title update for the game.
Titanfall 2 for Xbox One Having Issues With Parties & Joining
On Xbox One, Titanfall 2 continues to have a bug that separates parties and friends, according to a few reports. Respawn has yet to confirm that it's looking into the issue, but if it becomes more widespread, they'll have to. Even when in the same parties and game modes, players are getting placed into separate matches.
We'll continue to add more Titanfall 2 problems and fixes to this list as reports come in about issues that users are having – if any. Titanfall 2 is $59.99 for Xbox One, PS4 and Windows PCs.

As an Amazon Associate I earn from qualifying purchases.