6 Ways I'd Love to Use Siri on the iPad 3
I feel pretty confident that Apple will put Siri on the iPad 3 or iPad HD when they launch it this week. If they do, I'm excited about some of the things this will let me do, but I have a few things I can't do now that I really want to do with my iPad and Siri.
ME: Siri, please learn these new tricks when you launch on the iPad!
SIRI: I'll get right on that, Kevin!
ME: Thank you, Siri!
SIRI: You're welcome.
Launch Apps
I bet this is the most requested new feature of Siri and I can't imagine why Apple didn't include it in the first place or why they won't include it when Siri gets an update on the iPad.
The hurdle might come from the huge database of app names they will need to add to Siri's voice recognition algorithms, but jailbroken iPhone 4S's can do this so Apple should be able to figure it out. There's no reason they can't just put this on the developers and make it something the dev has to include with app submission – a phonetic pronunciation of the app. That way I can say, "Launch Mail" or "Open Angry Birds".
At the very least, let me do it with the Apple apps already on the iPad.
App Integration
That leads me to the coolest thing I'd like to see Apple do with Siri on the iPad – release an API to let developers integrate Siri into their apps. Sadly, I fear this is the least likely feature Apple will add.
I would love to tell hulu Plus to play the latest episode of Napoleon Dynamite. Imagine a game that lest you interact with the elements via voice. A shooter that switches guns when you tell it to or a sim game that chooses a new thing to plant or build via command. If developers had access to Siri's speech recognition, this would be much more likely than a developer licensing speech recognition tech on their own.
Change Settings
I want to tell Siri to turn on/off Bluetooth or WiFi. I'd love to say, "Siri, connect to Wi-Fi" and have it give me a list of available networks with numbers. I could choose it by saying "3" for the third network on the list. When I get home I could tell Siri to sync my iPad over Wi-Fi instead of waiting till I plug it in or having to tap to go into Settings.
Why didn't Apple ship Siri with this feature? Who knows, but perhaps so they had something to give us a few months later.
AirPlay
"Siri, send video to my Apple TV." That would be awesome. I could also play a song on a set of AirPlay speakers by saying, "Play Boston Third Stage over Sonos Speakers."
Control Apple TV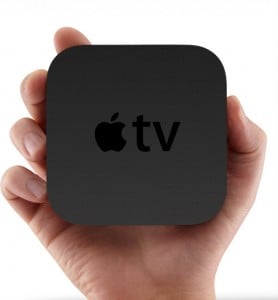 It looks like Apple might also release an updated Apple TV set top box this week. Whether we hear about it at the announcement Wednesday morning or not, I hope that they will let me control my Apple TV from my iPad using Siri.
"Siri, Search for Downton Abbey on Netflix". The iPad would then tell my Apple TV to open the Netflix app and then enter Downton Abbey into the search box so that I can watch the best show on TV just by speaking into my iPad mic. "Siri, start the Milwaukee Brewers game" would open the MLB app and play the Brewers game for me it it finds one. "Siri, find the most recent new movies" to list the latest new releases. "Rent Hugo" and it will pay for the rental fee and begin playing the movie.
Take a Picture
With the iPhone, taking a picture isn't hard. You hold the phone with one hand and tap the volume button or the button on the screen with the other. The iPad's size makes this harder since the camera button sits in the center of the camera app while I hold my iPad in landscape mode. You have to hold the iPad with both hands to take a sharp picture making it really hard to tap the buttons. Imagine if Siri would let you take the picture with your voice.
I use my iPad to snap document photos to save them in Evernote or one of my note taking apps. I'd love  to say, "Snap" and have the iPad take the picture while I hold it steady with both hands.
I could also use this to take a self portrait while standing back from the iPad so I could be in a family portrait.