6 Xbox One or PS4 Games to Spend Your Tax Return On
There is no date or month more ingrained into the American adult mind than April 14th. On that day, year after year the Internal Revenue Service of the United States government formally declares any tax returns it hasn't yet received as late. It also starts wrapping up its months long attempt at refunding U.S. tax payers who overpaid in withholding. If there's a new television you want or a computer you've had your eye on tax return season is your best opportunity to buy. Maybe you're looking for an Xbox One or Xbox 360 game to play?
Both people buying a new video game console or looking to spend more time with the console they already own are looking to purchase video games with their tax return. Here are 7 Xbox One or PS4 games to buy with your income tax return this year.
MLB 15: The Show
Back again for another, year, MLB 15: The Show still doesn't have a rival capable of delivering the full presentation and experience baseball fans expect. This version doesn't deliver anything we haven't completely seen before. Still, an updated roster, detailed control scheme, amazing ballparks and upgraded graphics are all PS4, PS3 and PS Vita users need. MLB 15: The Show is $59.99.
Read: MLB 15 The Show Release Date: 11 Things to Know
Dragon Age: Inquisition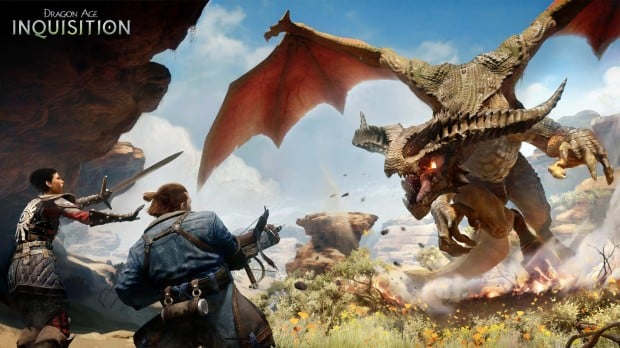 Never has a video gamer even been able to acquire such a large amount of gameplay as is available in Dragon Age: Inquisition. In Inquisition you play as a down on his luck citizen of Ferelden trying to make sense of an unforeseen mystical disaster. Soon players are customizing their characters and putting together a team to try to stop the end of the end of the world. You can choose to be a warrior, a rogue, or mage in Dragon Age: Inquisition. Regardless of which you choose, you'll have a team to back up your decisions and assist you in saving the world. Dragon Age: Inquisition is $39.99.
Minecraft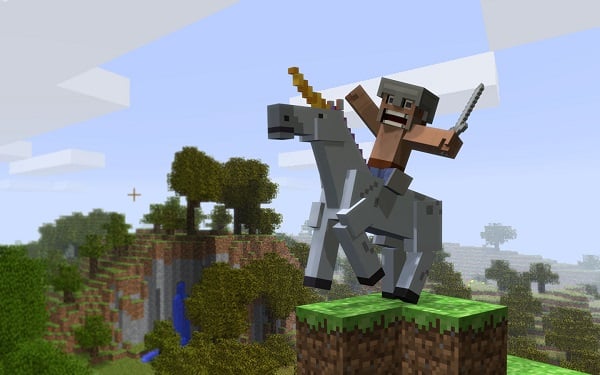 At the tail end of last year, Microsoft shocked the world when it picked up Minecraft developer Mojang. Mostly, it was because no one actually thought the company was for sale. If you haven't picked up Minecraft now is just the right time to. At $20, the game isn't expensive. One mode tasks you with mining for materials as you defend yourself from creepers. Another is a virtual sandbox, letting you mine materials to create absolutely anything that your mind can come up with.
Bloodborne
For those looking for a darker RPG experience, there's Bloodborne, an exclusive for Sony's PS4 video game console. Bloodborne is an action-RPG that's really about balancing risk versus reward. Traveling through the game world pits players against all kinds of monsters. Melee combat is big in the game, but so is giving players the option to decide their own fate. Trying to kill enemies helps you maintain your own health. Most are calling Bloodborne, the best PS4-exclusive game you can purchase right now.
Halo: The Master Chief Collection
With many of it's biggest releases coming this year, Microsoft pulled out every trick it had for the holiday season. Halo: The Maser Chief Collection is a perfect example of that. For $60, Xbox One owners get every Halo game to ever feature Master Chief John 117. This line up includes the single player and multiplayer elements of Halo: Halo 2, Halo 3 and Halo 4. There's hours of game play and  a ridiculous amount of achievements to earn.  In the next few months Microsoft plans to introduce a remastered version of Halo 3: ODST for those who purchase The Master Chief Collection early on. At launch, the game had some bugs in its matchmaking.
It's worth noting that Microsoft now includes Halo: The Master Chief Collection with the Xbox One console that it sells for $349.99.
Read: The Master Chief Collection Gets Fixes, Extras
Grand Theft Auto 5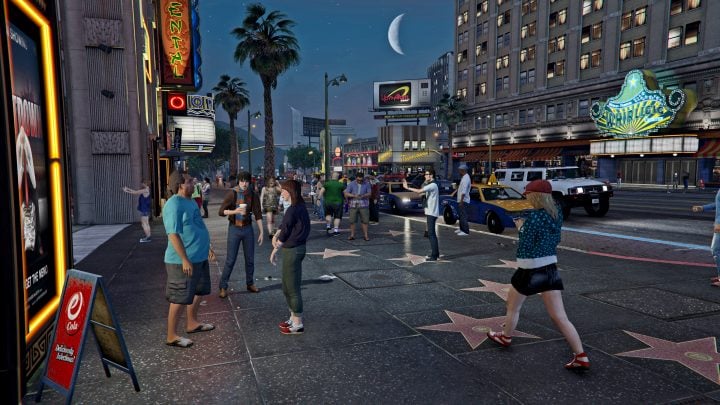 Even two years after its launch, it's impossible to talk about video games and not mention GTA 5, the latest sequel in the long-running Grand Theft Auto franchise.
The game originally launched in 2013 with a story mode that focused on three characters either trying to pay other characters back for the wrong they'd done or simply hustling to make more money than they've ever seen before. That the story was actually funny and engaging was impressive. What amazed users more was the vast open world available to them in Grand Theft Auto Online. Online comes free with every copy of GTA 5.
GTA 5 is available on the Xbox 360 and PS3 for $39.99 used at GameStop. GTA 5 for the Xbox One and PS4 includes enhanced graphics and more for $60.
Have fun with your tax return and any games you purchase.

As an Amazon Associate I earn from qualifying purchases.