6 2016 MacBook Pro Features We Want
The 2016 MacBook Pro is perhaps the most awaited Apple notebook of the last five years. So many users are waiting for Apple to add new MacBook Pro features that sales of Macs are down.
The team at Gotta Be Mobile are all waiting for the 2016 MacBook release date to arrive before upgrading, and we aren't alone. We're using aging MacBook Pro and MacBook Air notebooks while we wait for Apple.
All signs point to a new MacBook Pro 2016 update in just over a week. Apple announced a special October Event where we expect to see a new MacBook Pro, Macbook Air and iMac.
As eager as we are to buy a new Apple notebook there are some specific 2016 MacBook Pro features we want to see Apple include to make the upgrade worthwhile.
This is especially important considering how long Apple holds on to MacBook upgrades. Unlike the iPhone that traditionally sees a new design every two years, the MacBook design sticks for a long time and we can wait even longer for Apple to add new features.
Essentially the MacBook Pro that Apple announces next influences the MacBook Pro that users will be buying for the next three to four years. Some users are even waiting to install macOS Sierra until a new MacBook Pro arrives.
It's unlikely that Apple will deliver every MacBook Pro feature we want, we hope that the company is working on and ready to deliver.
Impressive Power in the 2016 MacBook Pro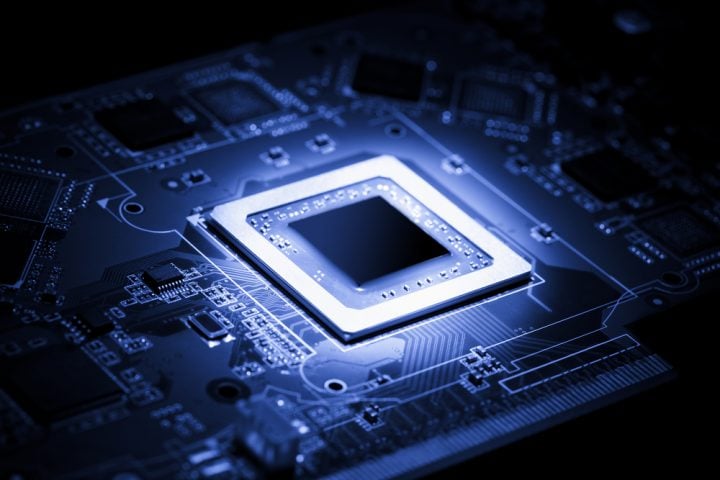 The 2016 MacBook Pro may include the newest Intel Kaby Lake processor that could deliver a boost in power as well as efficiency.
For users that rely on the MacBook Pro to edit video, run processor intensive application and need a powerful notebook a GPU upgrade is also very important.
The 13-inch MacBook Pro will likely use a built-in GPU that is part of Kaby Lake, but we hope that Apple delivers a massive upgrade for the 2016 MacBook Pro GPU.
We are still holding out hope for a powerful AMD GPU in the 15-inch MacBook Pro 2016 models that can deliver the power creative professionals need.
It's unlikely that we will see a massive boost in SSD speed to go along with processor, GPU and RAM upgrades.
We are also hoping for more impressive speeds when connecting accessories and peripherals with USB 3.1 Gen 2.
Incredible 2016 MacBook Pro Battery Life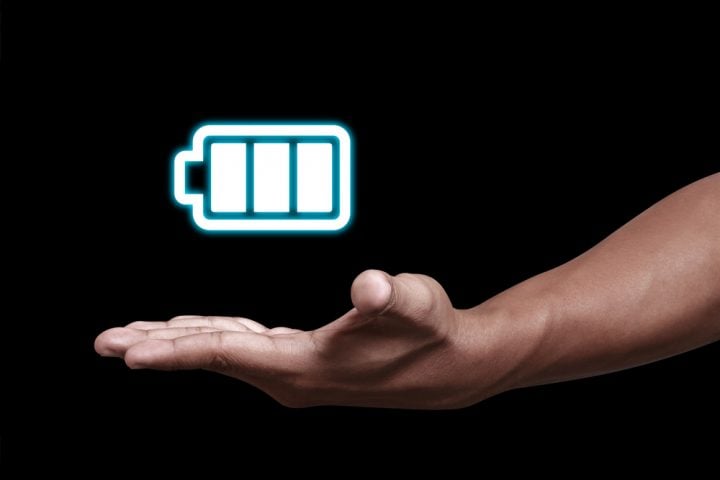 We don't just want better MacBook Pro battery life, we need it. We're pretty sure that you need it as well.
The MacBook Pro currently promises 10 hours of use for the 13-inch model and 9 hours for the 15-inch, but most of the time the battery doesn't hit this when we use it for work.
Apple already delivers 12 hours of battery life on the 13-inch MacBook Air, so we are hoping for a similar overall goal for the 13-inch Model and 11 hours at least for the 15-inch MacBook Pro battery life.
This will be a challenge, but as we become more and more mobile, the need for better MacBook Pro battery life increases. Intel could be a key player here. Each new processor line is more efficient and should deliver better battery life.
Better MacBook Pro Communication Tools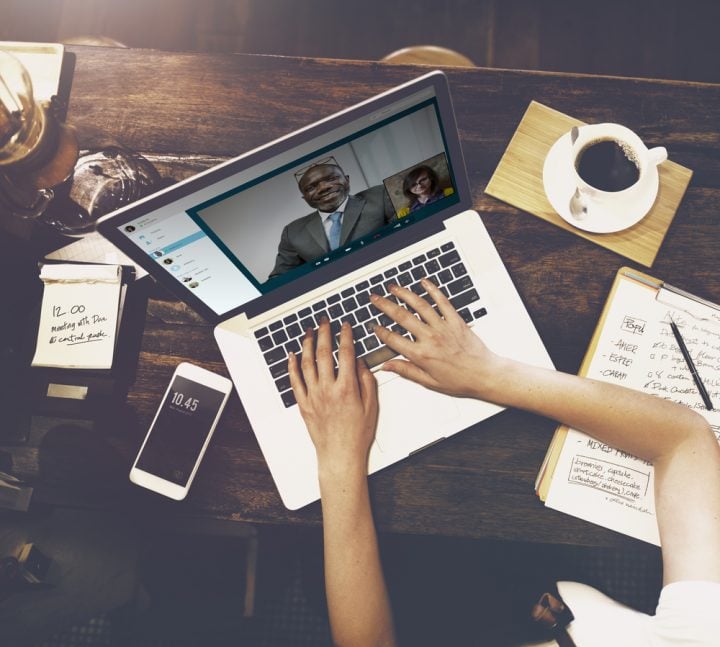 We use the MacBook Pro to communicate more and more every day. It's now a go to way to answer phone calls, it's a video call hub and it even includes Siri. It's time to upgrade all the tools that go into that, and currently feel years behind the iPhone.
Let's start with a better camera for video calls and streaming. Drop the 720P FaceTime HD camera that is currently in the MacBook Pro and drop in the new 7 MP FaceTime HD camera from the iPhone 7 that supports 1080P HD video calls and better photos.
It's time for Apple to boost the speakers in the 2016 MacBook to deliver more volume and a richer sound.
In addition to a speaker boost, it would be amazing to find a better microphone in the 2016 MacBook that allows us to talk to people and sound better than we currently do.
We would also love to hear Apple add in software and microphone technology that can help stop the sound of typing from coming through on video calls with such force.
Touch ID Power Button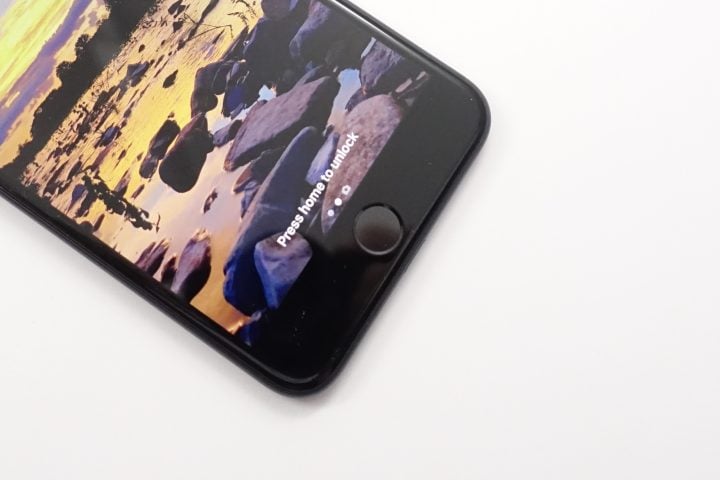 It's time to bring Touch ID to the MacBook Pro. Apple already holds a patent for a Touch ID power button.
Now that the iPhone home button responds so quickly to a fingerprint it make sense to bring this over to the iPhone. Apple could build this into the new OLED display area that we've heard could come to the new Apple notebook.
This change would allow Apple to better enable Apple Pay on the web  in macOS Sierra and increase the security of a MacBook by offering an easier way to use a password. This would need to support multiple users on a Mac.
The good news is that Ming-Chi Kou at KGI Securities believes this is coming and so does a source who talked with 9to5Mac.
Keyboard Improvements Without Stepping Back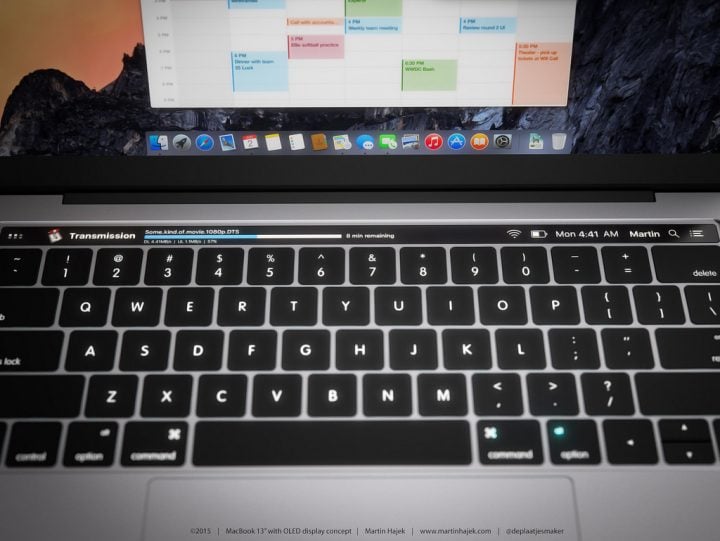 We want a 2016 MacBook Pro keyboard that includes keyboard improvements, without stepping backwards in other areas.
All signs indicate a new OLED top row that changes the key icon and the action depending on the activity you are doing. This sounds amazing if Apple is able to pull it off from the software side correctly. We've seen this on a Lenovo laptop in the past and it was interesting, but it didn't stick around into future models.
It would be great to see an OLED top row on the MacBook Pro 2016 update that allows us to quickly access features and tasks we want. In addition to actions that change based on the current activity it would be nice to see a 3D Touch like option that mimics holding option and clicking on some of the items in the menu bar.
We don't want Apple to mimic the keyboard on the 12-inch MacBook that doesn't offer the same amount of travel and feedback as the current model. It's tougher to type for long periods on the 12-inch MacBook than on the 13-inch MacBook Pro. Concept by Martin Hajek.
The Right 2016 MacBook Pro Ports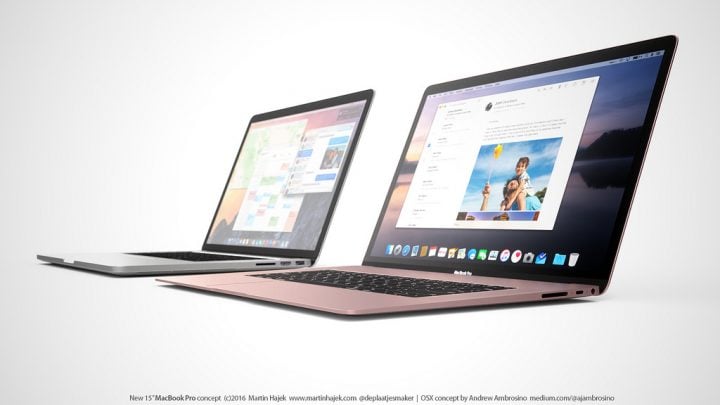 We don't want Apple to forget the Pro name in the new notebook and cut the 2016 MacBook Pro ports to the bare minimum — to sell more dongles.
This means we want to see three or four USB Type C ports on the new MacBook so that we can charge and charge other things. It would be amazing to see Apple include one standard USB port, but it's not something we are holding our breath for.
We hope Apple starts selling a USB C to Lightning cord so we can charge the iPhone without a dongle.
We still want to see Apple include a SD card reader so that we can easily transfer photos and videos from devices that aren't the iPhone.
Now that the iPhone 7 uses a Lightning jack instead of a headphone jack it would be great to see a Lightning port on the 2016 MacBook Pro, but that's a stretch. We do expect to see a headphone jack on the new notebook for now.
We can live without a HDMI jack, but some users will surely find this as important as a headphone jack. Concept by Martin Hajek.

As an Amazon Associate I earn from qualifying purchases.