7 Apps for the Best Valentine's Day
It's that time of year again. The day where cuddling and chocolates are expected, not to mention dozens of Roses or Edible Arrangements, it's Valentine's Day on Friday the 14th.
Whether you're married, in a relationship, or preparing to celebrate Singles Awareness Day, you'll want to have a few things prepared. Like a candle-lit dinner, cards or gifts, or at least a plan for a nearby pub or bar if you're living the free and single life. While it isn't the biggest or most celebrated holiday, read on for a quick roundup of seven or so apps to help you this Valentine's Day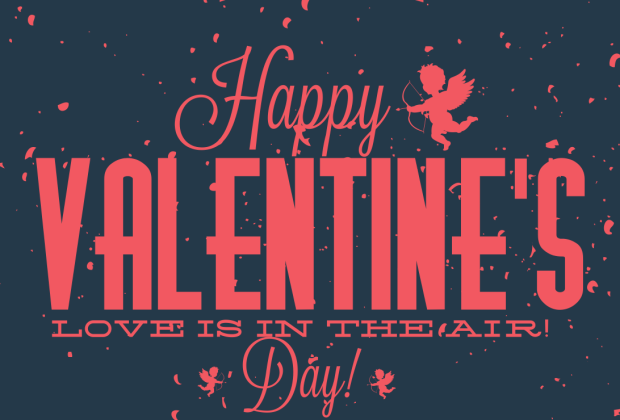 On a day like V-Day most men are already stressed out enough as it is. Instead of making things more difficult than they need to be check out the list of apps below that can help you make plans, get reservations, or of course directions to the nearest Churrascaria Brazilian Steakhouse to enjoy a nice dinner.
Open Table
Restaurants are a popular choice for Valentine's Day, even if most places pull out the tiny 2-top tables to seat as many people in their small space as possible. If you've never used the Open Table mobile app you should give it a try. It's the best way to find nearby locations, get deals, and even reserve a table all from your smartphone of choice.
They even offer dining reward points and coupons so you can always go back next year, or for that 1-year anniversary if you'd like. Get it now from iTunes or the Google Play Store.
Kahnoodle
For those relationships that don't often do the little things like bring home flowers, give a massage, or even take the trash out, Kahnoodle is to the rescue. Kahnoodle keeps tracks of little favors and things each person does for the other in the relationship, and you'll eventually earn points for good behavior and doing nice things.
It's too bad that there needs to be an app for that, but there usually is, so give it a try. Originally launched last year users could earn points and eventually cash them in for retailers like Best Buy or Amazon.com, but the company seems to of stop responding on Twitter back in September. You may not earn rewards, but it's a nice way to keep track of the sweet things a significant other does for you. Get it now for iPhone.
Better Half
Powered by Yelp, which is another app users may want to grab to help them out this holiday weekend, BetterHalf is the ultimate planner. It even offers a cute way for you to invite your loved one to dinner. If you live in the mobile world, this is a perfect tool. It'll even sync calendars if you allow it, and match a date night for you.
BetterHalf provides instant suggestions for restaurants and movie showing nearest to your location, and the app will even keep track of your favorite date spots for quick recommendations in the future. Then users can setup an entire date and send a digital invite to their significant other, and await the reply. Sadly, this again, is only available on iTunes for the iPhone.
Flixster
Dinner and a movie is very typical, and as a result millions of users may be looking for a perfect movie to go watch this weekend or on Valentine's Day. For most Flixster is the perfect app to do just that. Find nearby theaters, see showtimes and more details, watch previews, get reviews, or even reserve and buy movie tickets all inside the app.
Flixster has been around forever because it's one of the best, just watch out for ads offering you cupcakes and other odd sugary treats. Get it now on iTunes or for Android on the Google Play Store. And if you see a movie, the app RunPee will give you tips on when to go without missing a big moment.
1-800-Flowers
Of course one of the easiest things to get on this holiday is flowers, especially Roses and some chocolate. 1-800-Flowers is the perfect app to browse a wide selection of flowers, choose a little note to be included, and they even offer same-day shipping. It pulls from various retailers to find the best and quickest options for customers.
The mobile app gives you exclusive offers too, so it's always worth checking out before running to a nearby grocery store to buy overpriced flowers. Get it now for iPhone and on the Google Play Store.
Couple
This app is an easy way to not only share important moments or memories with your significant other, but you can essentially create a shareable timeline of your relationship. That isn't all either, it also allows for chatting, video messages, and other ways to chat and communicate with a loved one. Perfect for those long-distance relationships.
As expected, this app is a good one this time of year and is available on iTunes and the Google Play Store.
OKC
We can't forget about all of you single ladies or gentleman, and as a result, here's two options to try and find someone so next year you won't be celebrating Singles awareness day. Well, unless you prefer it that way. OkCupid probably needs no introduction as an app for finding a relationship, but don't blame us if you meet people that aren't quality candidates.
Get the Ok Cupid app now from iTunes or on the Google Play Store.
There's also POF (Plenty of Fish) that will help you search the sea of other singles to try and find a perfect match. These are both free, for those who'd rather not sign up for Match.com or eHarmony. Oh and a last minute surprise that will score some brownie points is Flipagram, which instantly makes movies of your entire Instagram photo collection, or can be customized with photos of you and your significant other only. Get it from iTunes or on Google Play.
These are just a few of the many different apps widely available for both iPhone and Android that can improve your Valentine's Day this year. Don't forget there's plenty of e-card apps and such for a quick digital card. Have fun and good luck.

As an Amazon Associate I earn from qualifying purchases.