The 7 Best Games To Test Out Your iPhone 5s
According to nearly all the relevant benchmarks that have been run on the iPhone 5s, the device's new A7 processor gives it a huge boost when compared to last year's iPhone 5 and this years' iPhone 5c.
Unfortunately, there aren't that many applications that make use of the newly upgraded internals. Instead, users looking to grasp the magnitude of Apple's upgrades need only try a few of the games available in the iTunes App Store. Here are the 7 best games available to test the new processing and graphics powers of the iPhone 5s.
Remember, the overwhelming majority of iPhone games should be compatible with the iPhone 5s, so games don't have to be specifically made for the device to work.
Injustice – Gods Among Us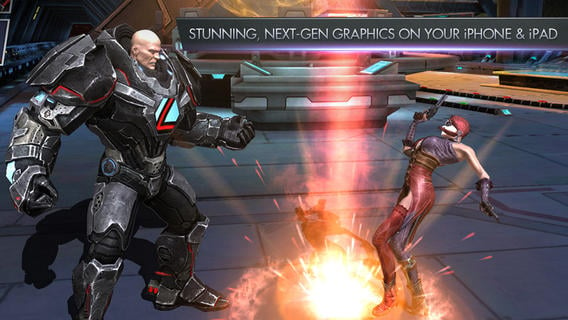 With its semi-rich textures and fast paced fighting combat, Injustice – Gods Among Us, is just the thing users are looking for if they want to see how the new A7 processor handles. Although the game itself is free, users can purchase more characters and posters to fight with or against. Super heroes include Batman, Green Lantern, Flash and more. Download Injustice for Free from iTunes
Call of Duty: Strike Team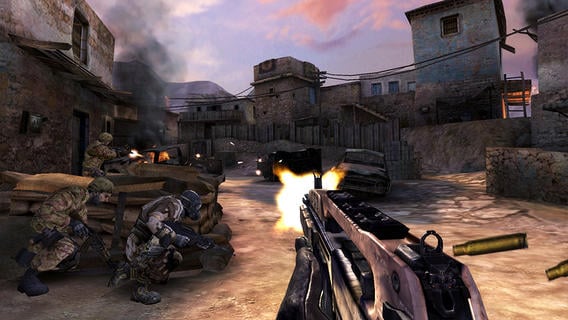 Some might think that Call of Duty: Strike Team isn't actually worthy of its hard-core gaming name due to its top-down shooting mechanics, however, they're all wrong. The latest game in the Call of Duty franchise to hit the iTunes App Store, it showcases all the gory headshots and instant kills that living-room console users have come to expect. It has now been optimized for the iPhone 5s's hardware. At $6.99, it's not cheap but it is a fun and beautiful game. Download Call of Duty: Strike Team for $6.99 from iTunes
Infinity Blade 3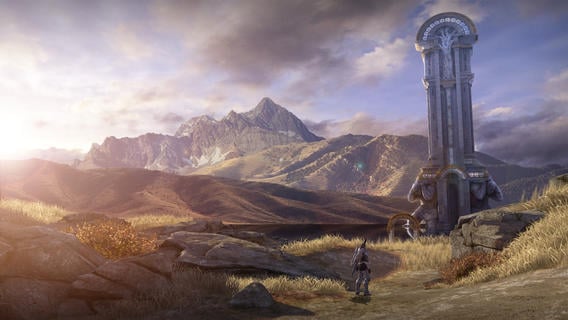 Not only has Infinity Blade 3 been optimized for the iPhone 5s's 64-bit processor, it's also the most intensive, gorgeous looking game available on any Apple device. The game is incredibly detailed, and well thought out. It's definitely a must buy for the hard-core gamer with an iPhone 5s. Download Infinity Blade 3 for $6.99 from iTunes
XCOM: Enemy Unknown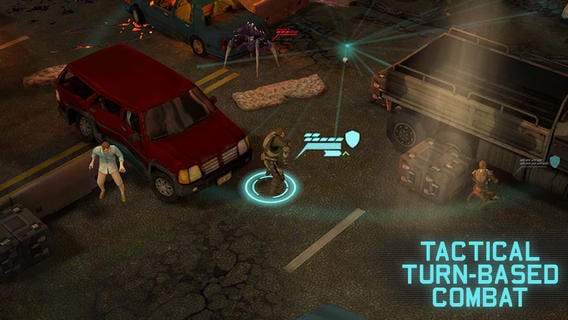 2K Game's XCOM Enemy Unknown, isn't just a blockbuster title, it's the game users looking to experience gaming on iOS and the iPhone 5s should be trying to get their hands on. At $19.99 it's in no way cheap, but the alien shooter is just too good to not play on the iPhone 5s. Download XCOM: Enemy Unknown for $19.99 from iTunes
Bastion
Detailed RPGs are rare, but well executed RPGs are even harder to find. Bastion's tempered graphics and amazing game mechanics, makes it a perfect test game for the brand new device. Download Bastion for $4.99 from iTunes
Asphalt 8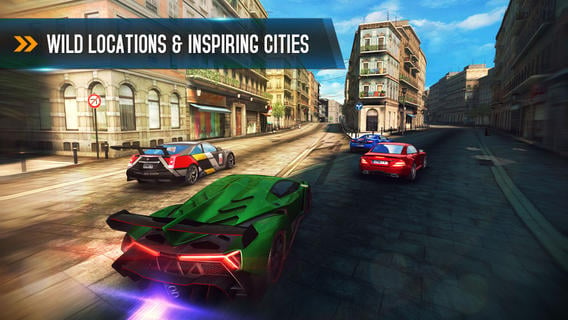 Users who love a good driving game aren't left out in the cold either. Asphalt 8 is the latest game to offer impressive graphics and rudimentary driving in a decent iPhone-compatible form. Although the game hasn't been updated for iOS 7 or the 64-bit processor inside the iPhone 5s just yet, it runs as smooth as butter on the both. Download Asphalt 8 for $.99 from iTunes
Deus Ex: The Fall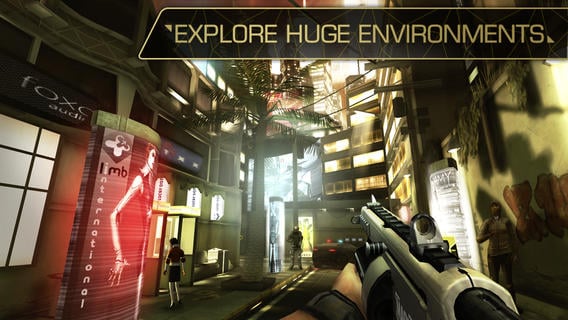 The Deus Ex: The Fall isn't just another throw-away game, it's a blockbuster title with excellent graphics and stunning visuals, all for $6.99. It too, should hold up well on the iPhone 5s. Download Deus Ex: the Fall for $6.99 from iTunes
Read: 7 Tips for Buying the iPhone 5s
Users who don't yet have an iPhone 5s can still pick up the device at their local Apple Store, depending on what storage-size and color they are looking for. Until this morning, users could check the Apple Store website, however Apple has now pulled online stock checking for the iPhone 5s. 

As an Amazon Associate I earn from qualifying purchases.