7 Casual Games to Download for iPhone for the Holidays
Chances are that if you belong to a gift giving family you're about to give or receive an iPhone or iPad this holiday season. The first thing you're going to want to do is setup up the new device with an Apple ID and essential apps like Facebook, Twitter and more. The second thing you're going to want to do is fill up that iPhone or iPad with some great games that you can play in between family meals and such.
Here are some fun casual games to download for the iPhone and iPad from the iTunes Store.
Game of Thrones
Some games toy with choice. They have light stories with very basic story-telling. Game of Thrones is the first officially licensed iPhone and iPad game that incorporates the world from the television show of the same name. In the game users take on the primary role of making decisions. They can interact with the characters they know from the television show, explore some of the localities, and make decisions that determine the fate of a single family. Game of Thrones is $4.99. Purchasing the game's extended episodes costs another $19.99.
[ Buy Game of Thrones from the iTunes Store for $4.99 ]
Godus
Every time we hear someone say that players can be a god in their game, eyes seem to roll. Everyone, absolutely everyone wants to be the Supreme Being in their games. Unfortunately, it rarely ever happens. Godus almost nails it. In the game users create their own world and then nurture its inhabitants. Mystery items and small jokes are scattered through the game. It's free to download for anyone. To keep the fun coming Godus players might need to buy gems to use for their civilization. Those start at $9.99.
[ Download Godus for Free from the iTunes Store ]
Angry Birds Go
Angry Birds is a title that's reached its peak and cratered. That being said, Angry Birds Go is still one of the best racing games you'll find on any platform. If you've ever played Mario Kart than you know how this goes. Angry Birds Go is an arcade racer. Each player starts at a base level with a single card. Winning a race requires ingenuity and using special attacks at just the right moment. Winning also requires experience with some tracks, putting together your own multiplayer time and upgrading your character. Angry Birds Go is free, but upgrades start at $1.99 per kart/character.
[ Download Angry Birds Go for Free from The iTunes Store ]
Micromon
Nintendo asked for it. It was only a matter of time until a video game developer created their own version of Poke'mon and submitted to the App Store. It's an incredible franchise, one that some people feel they shouldn't have to invest in a Nintendo 3DS to get their hands on. That's where Micromon comes in. All of the same mechanics are there. Users catch tiny monsters and evolve them buying battling them with others. Micromon's character design and online multiplayer are unapologetically inspired by Poke'mon. Micromon is .$99 to purchase. Depending on how much you want to level up, in-app purchases may become crucial.
[ Download Micromon from the iTunes Store for $.99 ]
Kinectimals Unleased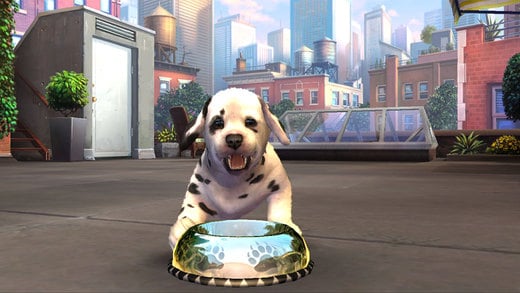 Releases of the pet-themed Kinectimals games have come to a screeching halt on Microsoft's Xbox consoles. That hasn't stopped the company from continuing the franchise on the iPhone and iPad. Kinectimals Unleashed is another take on the long-running pet simulator. It's free and includes everything from basic pet care to pet sports. Kinectimals Unleashed probably got its name for the sheer amount of pets included. There are 85 different animals in all. Kinectimals Unleashed is free to download. In-app purchase allow players to buy accessories and extras. Unlike other Microsoft games, this one doesn't include Xbox Live achievements.
[ Download Kinectimals Unleashed for Free from the iTunes Store ]
Minecraft Pocket Edition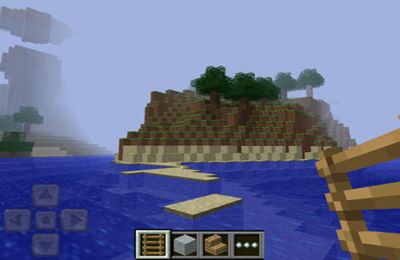 There isn't a game more popular with kids and adults alike than Minecraft. For starters, it's simple to understand. Harvest resources, build a world and defend yourself. Minecraft Pocket Edition includes local multiplayer so that you can explore the game worlds of anyone over Wi-Fi. Additionally, there's an unlocked mode that lets users create a world unhindered by enemies or resource constraints.
[ Buy Minecraft Pocket Edition for $6.99 from the iTunes Store ]
Threes
Finally, there is Threes. It's a puzzle game that needs no introduction. The world's most popular puzzle game for smartphones and tablets is $1.99 in the iTunes Store. It includes support for Apple's GameCenter system. That means you can compete against your friends.
[ Buy Threes! For $1.99 from the iTunes Store ]
Good luck with your new iPhone or iPad and have fun gaming.