7 Digital Gifts to Give This Christmas
With Christmas quickly creeping up on us, it's that time where we start picking out gifts for all of our loved ones. While a thoughtful, homemade gift can be one of the best gifts to give this holiday season, a digital gift can be just as thoughtful for the technology enthusiast or media junkie in your life. We thought we'd put together a good list of digital gifts that you can give this year, ranging from iTunes gifts cards to subscriptions to Netflix.
PayPal just recently launched its PayPal Digital Gifts store in time for the holiday season, and while you can only buy iTunes gift cards from the storefront, PayPal is promising more digital goodies to come. It'll be interesting to see what the company adds to its digital gift store, but for us, these are the digital gifts that we recommend giving to your geeky loved ones.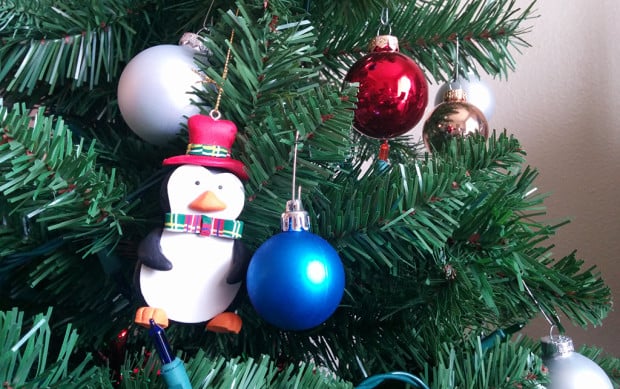 Amazon Prime
If you have someone special in your life that uses Amazon religiously, consider getting them one year of Amazon Prime. A membership gives them free two-day shipping (as well as $3.99 one-day shipping), access to Amazon's Instant Video streaming service, and access to the Kindle Lending Library, where they can rent ebooks for free.
Alternatively, there's no harm in sharing your free two-day shipping with up to four family members for free.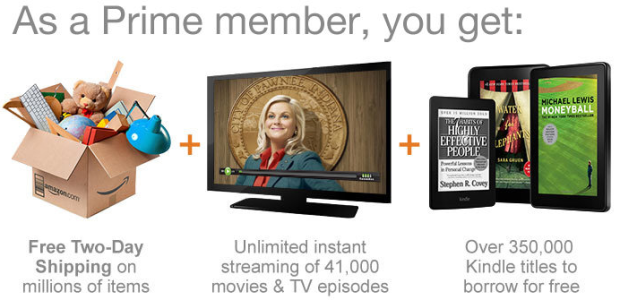 Music Streaming Subscription
Music streaming services are all the rage now. Whether Spotify, Rdio, Pandora or the new Google Play Music All Access, the new hip way to listen to music nowadays is to stream it. For a small monthly fee, users can listen to music on-demand without bogging down the storage on their phone with a local music library.
Spotify gift cards are available starting at $9.99, with Rdio gift certificates starting at $10. Pandora One gift cards start at $36, but this provides a full year of music streaming. As for Google Play Music All Access, Google doesn't offer gift cards specifically for the service, and regular Google Play gift cards won't work with All Access, so you'll simply have to give regular money and earmark it for All Access if you're really desperate.
iTunes/Google Play Gift Card
This is pretty much a given, but iTunes or Google Play gift cards make great gifts. There are so many great apps in both the iTunes App Store and the Google Play store that cost money, so getting someone else to foot the bill is really nice. You can get a digital iTunes gift card starting at $10, with physical cards starting at $25 directly from Apple, but you can find $15 cards at other retail stores. Google Play gift cards are only sold at select retailers and start at $10.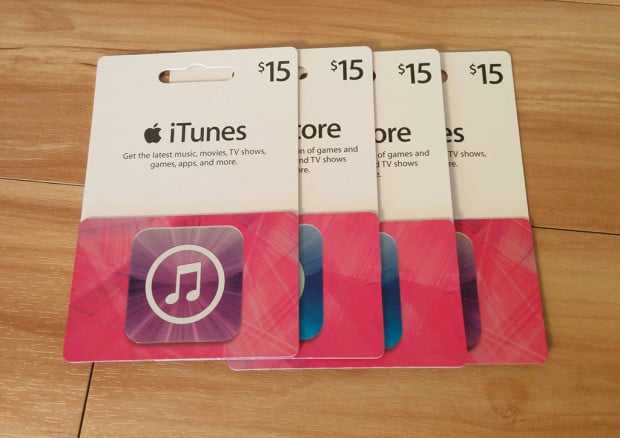 Flickr Pro
For the photographer in your life, a Flickr Pro account can be a great gift to give if they're big into Flickr, and it's one of the most popular image hosting services on the web. There are two different types of paid Flickr memberships: there's a $49/year subscription that simply gets rid of ads, and there's a $499/year subscription that gives you an additional 2TB of photo storage. Sadly, Flickr doesn't offer gift cards, so you'll have to give money and earmark it for Flickr.
Netflix/Hulu Plus
You no doubt have friends or family members that use Netflix or Hulu Plus. A simple gift that can go a long way is buying a few months of Netflix or Hulu Plus for them. Both streaming services are priced at just $7.99/month, so you won't be spending a lot of money by extending someone's subscription a few months for free.
Cloud Storage
Cloud storage is all the rage, and there are so many cloud services to choose from! Dropbox is one of the more popular options out there, but Google Drive and Microsoft's SkyDrive are right up there as well. Each of these services give you a starter amount of usually a few gigabytes for free, but if you have a loved one who needs more storage, why not buy them a few extra gigabytes? Dropbox plans start at $9.99/month, SkyDrive at $25/year and Google Drive starting at $4.99/month.
Again, you can't get gift cards for these cloud storage services, but earmarked cash for them can be a nice gesture during the holidays.
Xbox Live Gold/PlayStation Plus
This last one is a no-brainer. For the gamer in your life, a subscription to Xbox Live Gold or PlayStation Plus can go a long way. Xbox Live Gold subscriptions usually cost around $60/year, but you can find discounts on memberships at places like Amazon and eBay; sometimes you can find them for as low as $35/year if you look hard enough. As for PlayStation Plus, you can get a membership for as low as $5/month.

As an Amazon Associate I earn from qualifying purchases.