7 Early Assassin's Creed Syndicate Tips
Assassin's Creed Syndicate is this year's must-have adventure title. At least, it's one of this year's must-have adventure titles. Since the Assassin's Creed franchise first took off it seems that adventure games have grown in stature. There's Rise of the Tomb Raider coming later this year too. Much has been said about Ubisoft's hopes, but not enough has been said about the title's mechanics. Assassin's Creed Syndicate isn't necessarily a complete rethink of what was available in the much aligned Assassin's Creed Unity.
Assassin's Creed once again takes players to an world-renown destination. This time, players leave Paris behind for London, England. This is the London that's familiar form pictures or movies. Assassin's Creed Syndicate takes place during the Victorian Era during the Industrial Revolution. The halls of power are filled with corrupt individuals look out only for themselves. The streets are covered in dirt and grime. The population is seen as a tool, with none of the protection that modern workers take for granted. Jacob and Evie Frye are classically trained members of the Assassin Order. They're ready to do what it takes to bring the group of faceless aristocrats and Templar Order to their knees.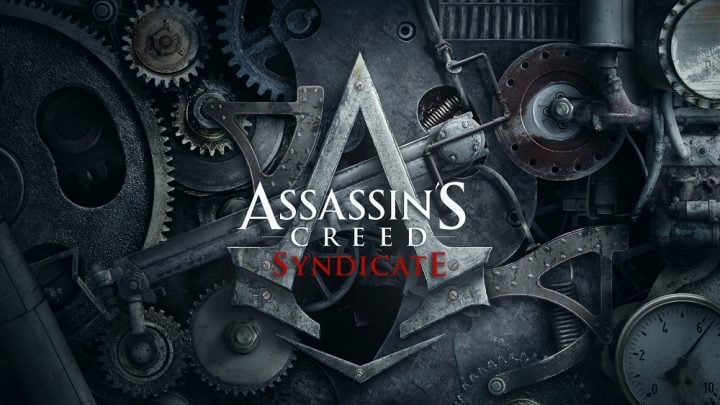 Read: Trailer Reveals Assassin's Creed Syndicate Pre-Order Details
The Assassin's Creed Syndicate release date was yesterday. Here are some early tips for anyone who hasn't played a game in the series in recent years or is completely new to the franchise.
Do Side Missions to Upgrade Your Character's Abilities As Soon As Possible
Assassin's Creed Syndicate doesn't include any multiplayer at all. Without that extra content, users are free to focus on the content that's included in the single-player experience. That's great because this game's open world is completely built around money and unlockable abilities. Complete side missions and hunt down criminals for the cops as soon as you can. Side missions will give your character the extra fuel they need to improve earlier in the game. There are plenty of activities to complete in the game without having to advance the story. We're talking criminal hunting, solving mysteries, escorting carriages and train robberies.
Read: Critical Assassin's Creed Syndicate Side Missions Revealed 
Redeem Your XP Bonuses If You Haven't Already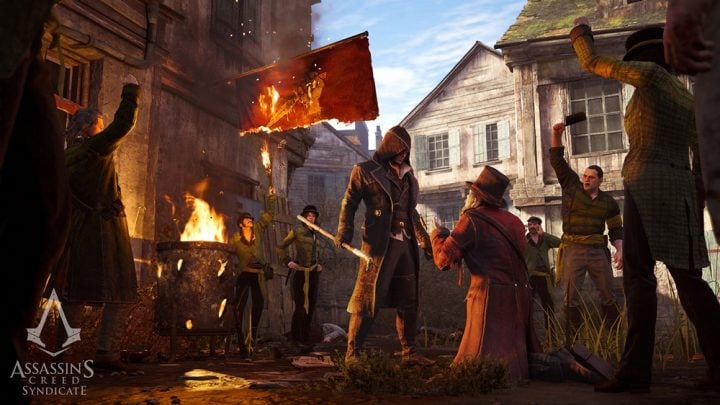 If you pre-ordered your copy of Assassin's Creed Syndicate, it's very unlikely that you received an XP bonus. Only GameStop offered them to its customers this time around. If you did pre-order at GameStop, the beginning of the game might be a great time to use the XP bonus that the company gives to users who purchase their copies there. The GameStop Assassin's Creed Syndicate bonus gives users a 10 percent XP bonus to level up their character for exactly 10 hours. Remember, once it's gone you can't get it back.
Anyone who purchased Ubisoft's Assassin's Creed Syndicate Season Pass gets something a little more valuable: a permanent XP boost for as long as they play the game. The Season Pass comes with lots of other extra content for $29.99 besides this XP boost.
XP is used as currency in Assassin's Creed Syndicate. The more XP your character has the more you can unlocked enhanced abilities that you didn't start out with.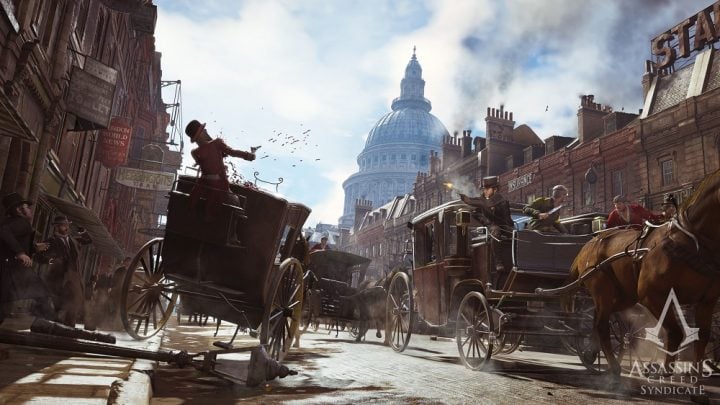 Start Building Out the Rooks Gang The Moment You Can
Before you can take on the more dangerous elements of London in Assassin's Creed Syndicate you need a gang behind you. That's where the Rooks come in. London is dominated by crime bosses with rivals and all. As you level up your character you'll need to take on these bosses and put their thugs to work for you.
Keep Your Eye in the Left-Top Corner for Mission Objectives
Mission objectives have appeared on-screen in Assassin's Creed for years now. Rather than surface on-screen in a menu or at the bottom of your screen, helpful tips in the top-left corner of your screen provide you with need to know information about the task and mission your Assassin is trying to complete.
Keep Your Eye in the Bottom-Right Corner for Movement Abilities
Similar to the mission objectives, keep your eye on the bottom right-corner of your screen for the latest abilities. Assassin's Creed Syndicate shows navigational options like free-climbing when you're just walking around. As you move around the world other abilities surface there too. It's also worth noting that the weapons tree in this area is triggered by the directional buttons on your controller.
Finish Sequences For Character Upgrades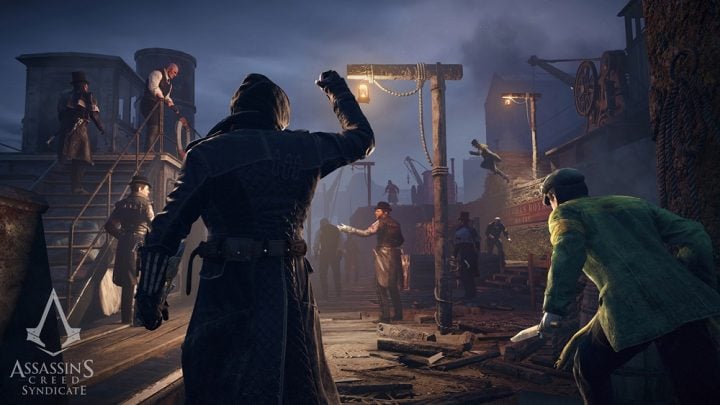 It's a small thing, but keep your eye on the End of Sequence breakdowns to check out the extras that you've unlocked by completing each mission. New coats and jackets can boost your stamina. New belts will let you carry around more inventory for the gadgets that you rely on in stealth combat and take downs.
Skip Climbing And Use the Rope Launcher to Get to Cross Wide Divides & Scale Buildings Faster
Assassin's Creed Syndicate is a very vertical game. Sometimes getting to the top of buildings while climbing can get monotonous. That's what the new Rope Launcher is for. Both Jacob and Evie Frye have upgraded hidden blades that let them scale buildings and large distances without having to climb them. Use this to get out of dangerous situations.
Read: Assassin's Creed Syndicate Release – 5 Things to Know
Good luck with Assassin's Creed Syndicate. A basic version of the game is available now at GameStop, Best Buy and other retailers. Both the PlayStation Store and Xbox Store offer digital versions of the game too. A standard edition of Assassin's Creed Syndicate costs $59.99.

As an Amazon Associate I earn from qualifying purchases.