7 Early Tips for iPad 5 Buyers
Apple still hasn't sent out invites for its iPad event but it's now clear that the company will host an event in just a few weeks on October 22nd. One of the highlights of the event figures to be a new fifth-generation iPad, also known as the iPad 5, a device that will be coming to replace the company's current full-sized iPad, the iPad 5.
In just a few weeks, Apple appears set to unleash a horde of new products, among them, OS X Mavericks which it announced back at WWDC, a new Mac Pro which also debuted back in June, new MacBook Pro models with increased battery life, and two new iPads that will come to replace the iPad 4 and the iPad mini.
Rumors suggest that Apple will be debuting a new iPad mini 2, possibly with a Retina Display, to replace the current 7.9-inch iPad mini that was released last November. Rumors also point to a refresh of the larger iPad with speculation pointing to a big design change from the iPad 4 to go along with several other enhancements.
The iPad 5 rumor mill has been churning for weeks and it has spit out a number of rumors that have started to match one another. Whispers suggest that the device will come with a more compact design than the iPad 4 and one that could potentially be lighter and thinner as Apple looks to make the larger iPad more portable.
Other rumors suggest that the device could come with an A7 processor with 64-bit support, a new camera, and a fingerprint reader with TouchID like the one found on the iPhone 5s. And while price hasn't been discussed, it's likely that Apple will keep the price of the iPad the same, despite the upgrades.
With a launch likely on October 22nd, it means that a release is just a few weeks away and ahead of the iPad 5 release, it's time to offer some early, and basic, tips for those looking to possibly snag Apple's brand new iPad fifth-generation when it arrives.
Start Saving
An iPad 5 price isn't known just yet but we fully expect Apple to retain the price tag that it has kept for several years. That means that the iPad 5 should start at a lofty $499 which should be for the 16GB Wi-Fi model. The price should go all the way up to $929 for the 128GB iPad 5 with 4G LTE. That device should be compatible with AT&T, Sprint, and Verizon at the very least with T-Mobile being a possibility as well.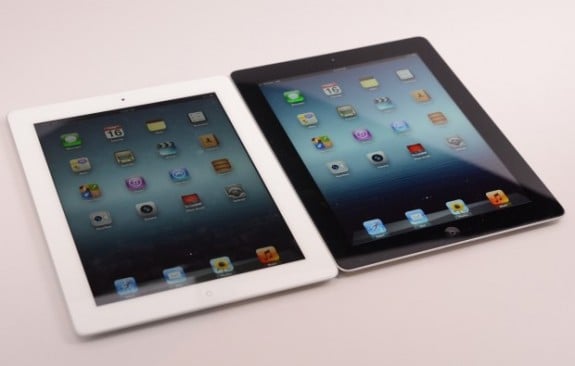 With no price drop in sight, we encourage buyers to start saving as soon as possible to offset the price. Most people who have been thinking about an iPad 5 are probably aware of the cost but it's still smart to put some cash away particularly if you're on the fence about whether to pick up an LTE or Wi-Fi model. We also suggest saving for accessories, a smart cover is a nice thing to have for the large iPad, or if you're worried about a sell out.
The iPad 5 hasn't seen the same supply shortage rumors that the iPad mini 2 has but we could see stock of certain models sell out, something that could force buyers to shell out a little more in order to get a device as early as possible ahead of the holiday. Having peace of mind is worth the extra cost for some people.
Circle November 1st on the Calendar
Apple hasn't announced a date but October 22nd is going to happen. And historically, Apple has released its devices a little under two weeks after announcing them. In the case of the iPhone 5s and the iPhone 5c, it was exactly 10 days from September 10th to September 20th. Ten days from October 22nd is November 1st, a Friday just like September 20th. So we'd be shocked if Apple didn't release the iPad 5 on November 1st. It seems to add up.
At the very least, buyers should circle the last week of October and the first week of November on the calendar as there is no way that Apple will be missing those weeks. Armed with this information, buyers should be able to plan out their buying strategy well in advance as the iPad 5 will likely be available online and in-stores.
Explore Alternatives
With a few weeks to spare before the iPad 5 launch, buyers will want to explore the various alternatives that are on the market at the moment. For instance, the current Samsung Nexus 10 is a device that shoppers should take a look at thanks to its loaded hardware, its cheap price tag and the fact that it will be getting a major Android update in Android 4.4 in just a few weeks. Google is also rumored to be unleashing a new Nexus 10 from Asus sometime this month, so that should be a option to look at as well.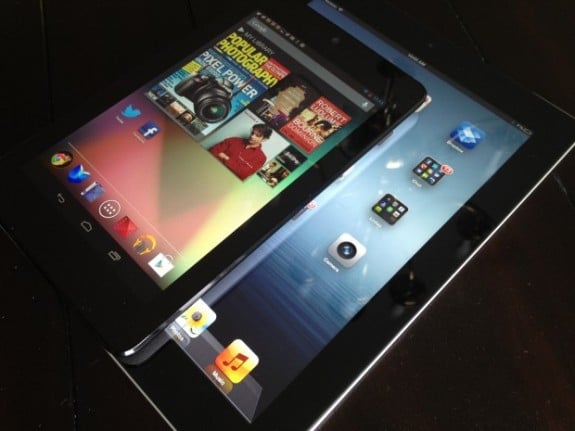 Furthermore, we suggest taking a look at the iPad 4 as well as it still offers some fantastic, and powerful, features that may be enough for many users out there. It's also worth digging into the Kindle Fire HDX, an iPad competitor, that could appeal to those that live inside of Amazon's world. Point is, while none of these may win out, it's important to take a look at the competition and make sure that waiting for the iPad 5 is really the right call. For many people, it will be. For others, maybe not.
Stop Hoping for Deals
Many iPad 5 buyers are going to have their fingers crossed between now and its release, hoping that there might be a price drop or that there will be some kind of deal for the iPad 5 in and around its release. Simply put, those hoping for an iPad 5 deal should temper expectations as deals on Apple products are few and far between after launch.
Yes, Black Friday, one of the biggest shopping days of the year is approaching, but that doesn't mean that Apple's new products will see discounts. They likely won't. Instead, those looking for deals will likely encounter them with Apple's older products, the iPad mini and iPad 4 in particular. It's possible that we could see some post-holiday deals but don't expect them right out of the gate.
Familiarize with iOS 7
Believe it or not, there are going to be a lot of new iPad owners this holiday season, many of whom have never used Apple's iOS software before. For those that haven't used iOS or haven't used iOS 7 in particular, we highly suggest familiarizing with the software ahead of the iPad 5's launch as it will provide for a much easier transition.
iOS 7 represents the biggest change to iOS since the inception of the iPhone. So first, we highly recommend that those who are entirely new to iOS, play around with the software before committing money. Whether that's using the software on a friend's iPad or iPhone or heading into an Apple store to check it out, it's smart to take a peek before buying. We also suggest reading about it in an effort to get to know it. Even those that have used older versions of iOS will benefit from some eyes-on or hands-on time.
Walking into a brand new operating system on a brand new device can be an intimating experience for some people and we suggest softening the blow by getting familiar with Apple's iOS 7 ahead of time. Who knows, some people may feel more comfortable with Android.
Don't Expect a Lengthy Sell Out
All of the talk about iPad supply issues has been for the iPad mini 2 and its Retina Display, not the iPad 5. While that doesn't absolve the iPad 5, it does mean that it's less likely to suffer from a lengthy sell out. We also think that demand for the smaller, cheaper, Retina Display-powered iPad mini 2 will be far greater than the demand for the iPad 5.
So while the iPad mini 2 could see some setbacks, we would prepare as if the iPad 5 could sell out initially, but come back into stock much quicker than the iPad mini 2. In fact, we wouldn't be surprised to see several variants of the iPad 5 remain in stock in the weeks after its release. Don't not prepare for the release but we feel like those looking at the iPad 5 may need to do less work than those looking at the iPad mini 2.
Start Evaluating Storage Needs
Finally, start taking a look at which iPad 5 you're going to need. Those who utilize a lot of applications, including games, will want to think about avoiding a 16GB iPad. 16GB can fill up quick and users won't like getting into a habit of having to delete games to install others, something that is far too common on the smallest iPad.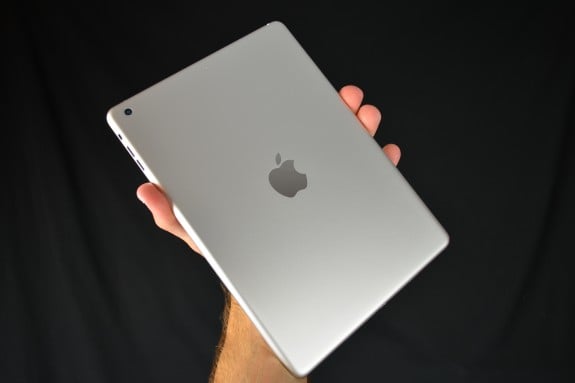 A 32GB iPad 5 will give average users peace of mind and a lot more breathing room for apps, photos, videos, and more. Power users who use a ton of apps, use their iPad at work, or use their iPad for school might want to consider investing in a larger iPad, maybe the 64GB or the 128GB model just to be safe. Current iPad owners will want to check their storage and think about their habits. Those who have never used an iPad will simply want to think about how they might use the iPad.
Keep in mind, many buyers go in thinking that they'll need the least amount of storage but quickly find out that they could have used the extra storage space. It's a common story.