7 Early Tips for iPad mini 2 Buyers
On October 22nd, Apple is expected to hold its annual iPad event wherein the company is thought to be announcing a slew of products including a new iPad and a new iPad mini 2. It's the iPad mini 2 in particular that has consumers excited thanks to rumors of a new high-resolution Retina Display. With a month or so left before the iPad mini 2 makes landfall, we want to offer some early tips for those thinking about buying Apple's new iPad mini.
For most of 2013, rumors have suggested that Apple would be delivering two brand new iPads sometime this year in the form of an iPad 5, or iPad fifth-generation and an iPad mini 2, a second-generation iPad mini. And now, as we head deeper into October, it's clear that the launch of these two devices is extremely close.
Recent reports suggest that the iPad mini 2 and iPad 5 will be taking the stage at an Apple iPad event on October 22nd, location still unknown. The date hasn't been confirmed by Apple but given the sources, it's clear that October 22nd will be the date that Apple takes the curtain down from around the final products in its 2013 pipeline.
That pipeline is said to include new MacBook Pros with Haswell processors, OS X Mavericks and the Mac Pro which were both announced earlier this year at WWDC 2013, and two new iPads including a redesigned iPad 5 and an iPad mini 2 with a Retina Display. While there is excitement about all of these products, there is an enormous amount of anticipation surrounding the iPad mini 2 due to the high-resolution display that's said to be on board. Last year's iPad mini used an older standard. And while it still sold well, many consumers felt inclined to wait for this year's model.
Fortunately, the iPad mini 2 launch is just around the corner, and is likely going to take place in a few weeks. That of course means that a release date is around the corner as well and here, ahead of its launch and release, we offer some tips for those who are thinking about picking one up.
Start Saving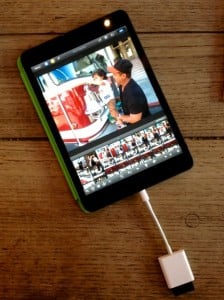 The iPad mini 2 will be cheaper than the iPad 5 but it's not going to be cheap. The price is likely to remain the same meaning a starting price of $330 for the 16GB Wi-Fi only iPad mini all the way up to $660 for the 64GB LTE iPad mini model which will likely run on the four major carriers in the United States. This is not a cheap investment and the up front cost, for many, is going to be just the beginning.
Many users will buy into the LTE model, logical for a portable device like the iPad mini 2, and will thus need to pay for data through their carrier. Others, will want to buy accessories for the iPad mini 2 to improve their experience and keep it protected. And let's not forget about applications. New users will need to plop down money through the App Store for many of the best applications. So a word of advice. Start putting money away for the iPad mini 2 right now. It will help in the long run.
Circle November 1st
iPad mini 2 buyers can go ahead and circle November 1st on the calendar right now. Why? Simple. It could be the iPad mini 2 release date. Apple has a habit of releasing devices around 10 days after their launch. It also likes to release devices on Friday. November 1st is 10 days after the iPad mini 2 launch date and it's also a Friday.
It may not end up being the exact date, but a release is likely going to land right around then, if not on the date itself. Point is, buyers should start preparing as if the device will launch that day. This especially applies to those that are thinking about heading down to a physical retail location to pick up the iPad mini 2. Those who choose to do that will want to start thinking about responsibilities, work, kids, and what not, well in advance.
Prepare for Midnight Orders
Those iPad mini 2 buyers who want the iPad mini 2 as soon as possible are going to want to start preparing for the usual midnight order process. Apple has shown no signs of pushing its orders to an earlier time frame so it's safe to assume that the company will start taking orders for the iPad mini 2 at midnight once orders start.
It's not clear if there will be a pre-order offered, the lack of iPhone 5s pre-orders don't inspire confidence, but if there is a pre-order it's most likely going to start at 12AM PST and 3AM EST. If there isn't a pre-order, expect the iPad mini 2 to go on sale at midnight on its actual release date, just like the iPhone 5s did. Those who want it early or want peace of mind ahead of the holidays will want to think about staying up late to order as Apple is said to be short on supply.
Look Closely at Nexus 7, Amazon Fire HDX
The 7-inch tablet market is a competitive one and the iPad mini 2 is going to have no shortage of competition. For buyers, this a good thing, as it means there are a ton of options out there on the table. Ahead of the iPad mini 2 launch, we highly suggest taking a look at two new iPad mini 2 competitors in particular.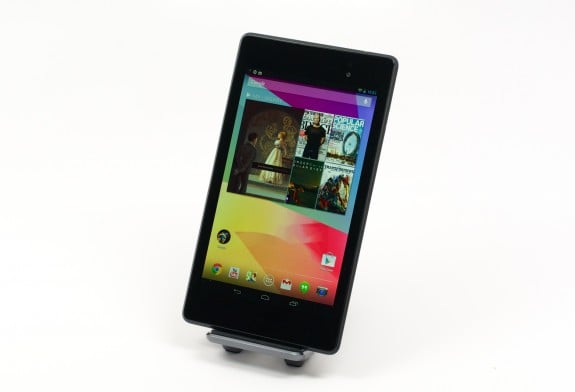 Google's Nexus 7, which launched back in July, is a high quality tablet that improved on last year's Nexus 7, one of last year's best 7-inch slates. The other device is the new Amazon Kindle Fire HDX, Amazon's Kindle Fire HD follow up that will appeal to those that live inside of Amazon's services, be it for movies or music. Both are going to be cheaper than the iPad mini 2.
Furthermore, we highly suggest going hands-on with these devices before settling on the iPad mini 2. There is a lot to like about both of them but most people will benefit from some hands-on time with the hardware and the software.
Look at Larger Tablets
Just like some people aren't going to need the 9.7-inch screen real estate of the iPad 5, others are likely going to find the iPad mini 2 to small to suit their needs. For example, those who love to play games on their tablet may want to think about the larger screen as it will make for a nicer, gaming experience. Some people simply need larger text when reading a book or using the web and the larger screen will provide that.
Again, it's important to take a look at all angles before settling on a device and given that the device isn't expected to be out for a few weeks, prospective buyers have some time to inquire about the iPad 4, Samsung Galaxy Note 10.1 2013 Edition and the Nexus 10 from Google, two of the best large screen devices out on the market right now. We also suggest looking into the iPad 5, the device that is expected to be out with the iPad mini 2 in just a few weeks.
Think About LTE
One of the iPad mini's greatest assets is its size. Because it's so small, the device is extremely portable and can easily fit inside of a purse or even a large pocket. Point is, many users will be taking this thing everywhere they go. That said, we highly recommend taking a look into the 4G LTE model. The 4G LTE version of the iPad mini 2 will be more expensive than the Wi-Fi version, and data is going to cost money, but this is not a device that is going to be sitting at home nor is it one that will always have a solid Wi-Fi connection.
Those who use pay for a mobile hotspot on their smartphone needn't look as hard at the LTE iPad mini 2 but for those that are going to want or need a constant connection with their iPad mini 2, LTE is worth a look, especially, since you can just pay as you go. It won't require a contract, is as little as $10 a month on many shared data plans, and can even act as a long lasting hotspot for those that don't already have one.
Evaluate Storage
At this point, prospective iPad mini 2 buyers need to start thinking about how much storage space they are going to need on board their new tablet. Apple is likely going to offer it in 16GB, 32GB and 64GB form like the original iPad mini. Even if it changes things up, and there are no signs that it will, there will be options.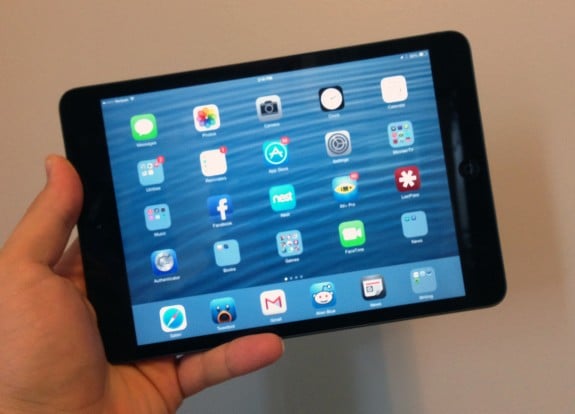 For those that current use a tablet, take a look at how much storage space is used up, and what's using up that space. If things are tight on a 16GB device, it might be worth upgrading to a 32GB model for the breathing room. Remember, application sizes can be monstrous. Movies and television shows from iTunes aren't small either.
For those that don't currently use a tablet, take a close look at the storage space on your primary phone. Also think about how you use the device. Is the device full of games? Are you constantly having to delete applications to make room for new ones? Or do you have plenty of space to work with? These are questions that iPad mini 2 buyers need to ask themselves ahead of its release. It will make selecting a new tablet much easier.

This article may contain affiliate links. Click here for more details.