7 Essential Surface Accessories
Microsoft's Surface, Surface 2, Surface Pro and Surface Pro 2  finally allow users to quickly and easily get the experiences associated with a tablet, and traditional laptop without having to purchase and carry two separate devices. Together, the tablets represent a new breed of Windows PC, heralding in an age in which devices running Windows borrow the features and design of tablets, while allowing users to harness parts of Microsoft's Windows ecosystem. Of course, users will need accessories to fully realize the potential of their Surface tablet.
Here are 7  essential Surface accessories available today or arriving early next year.
Decal Girl Skins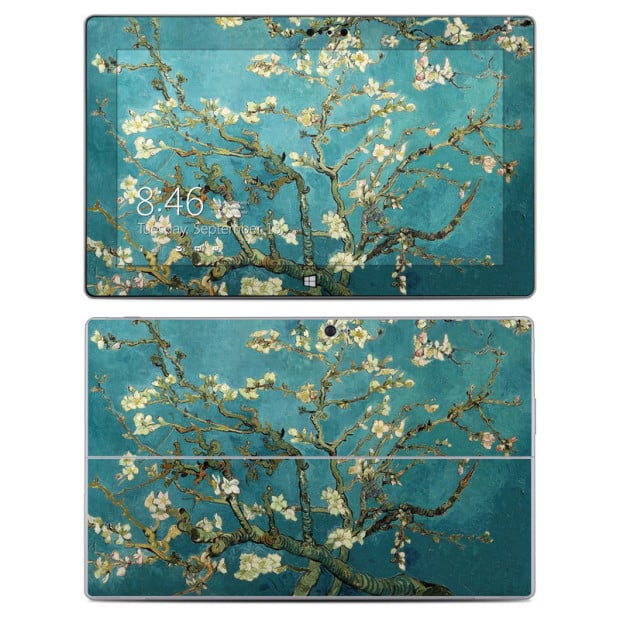 Sure, the Surface tablets are sharp and angular looking, however thanks to their relatively drab casing they're also kind of boring to look at. Thankfully, users don't have to stare at their tablet's boring exterior. DecaGirl's stickers are custom printed for each version of the Surface, allowing users to choose between pre-made skins or uploading a picture of their own. The stickers start at $19.99 and include a matching wallpaper. [ Buy a DecalGirl Skin for $20 ]
Surface Type & Touch Cover
Most users are surprised to learn that the Surface, tablets don't ship with the Touch and Type covers that Microsoft advertises along with them.  Users are even more surprised when they realize just how much each costs. At $119 and $129 the Touch 2 and the Type 2 Covers are a bit on the pricey side. Thankfully, users can also pick up the original covers on the cheap. While supplies last the Touch Cover is just $79.99 at Microsoft's online store. It doesn't have movable keys like both of the Type Covers and it also lacks the back-lit keys of the current covers. However, users who don't type in the dark may not need the feature.  The Touch Cover works on every Surface tablet [ Buy a Touch Cover for $79.99 From The Microsoft Store ]
MoKo Slim-fit Case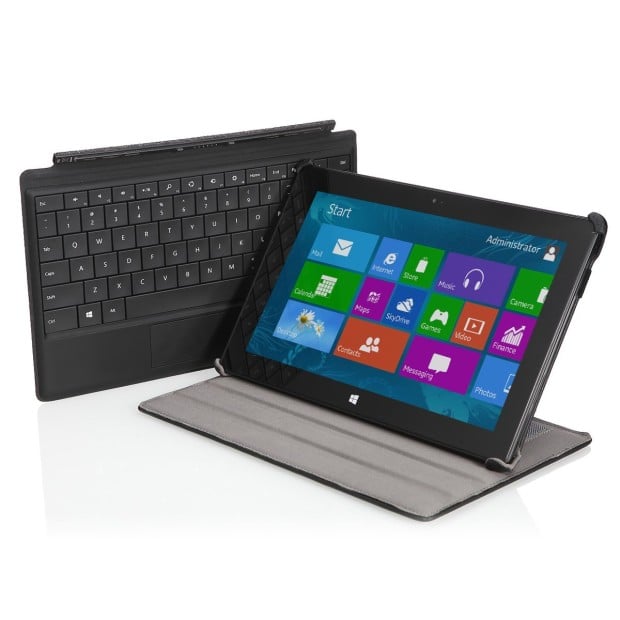 Each Surface's built-in kickstand allows users to position the tablet, however users who need a display set at an angle other than what their Surface's kickstand can provide are out of luck. Enter the MoKo Slim-fit case. The case, which is available for the Surface Pro, Surface Pro 2, Surface RT & Surface 2 are available in a ton of different colors for just $26.99.  Of course, the case also protects each device from scrapes and scratches too. [ Buy MoKo Slim-fit Case for $26.99 from Amazon ]
Incipio Feather Case for Surface Pro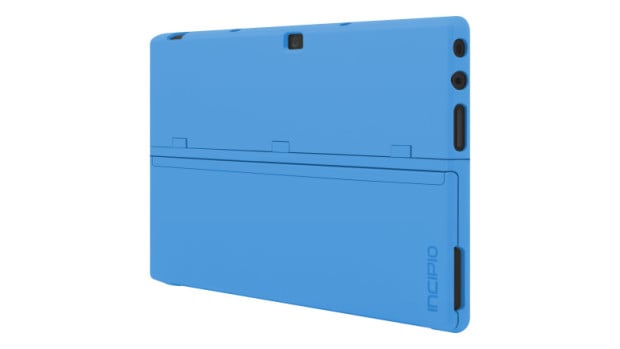 Of course, there are those users who do prefer the angle of the Surface Pro. As such, the Incipio Feather Case may just be the thing they're looking for. The case itself is made up of two cores that allows' the Surface Pro kickstand to extend. Best of all, it's a hard shell, ensuring that the Surface Pro will stay protected.  It's $39.99 and only comes in a sort-of baby blue. [ Buy the Incipio Feather Case for Surface Pro for $39.99 from the Microsoft Store ]
A MicroSD Card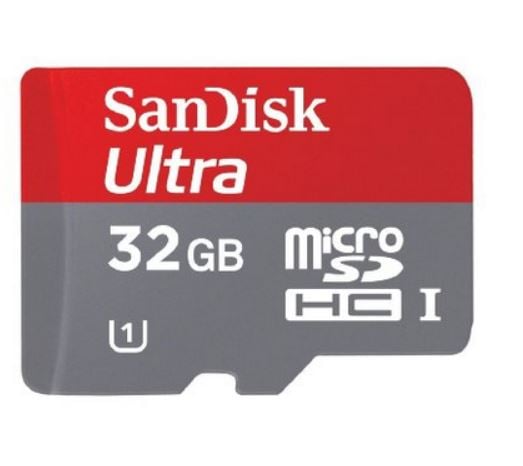 Regardless of which Surface you have, it's important to remember that it has a microSD card slot just waiting for you to fill it with the card of your choice. We're not particular about which card you should just buy, however we've had the best luck with storing memories and files on SanDisks Ultra SDHC memory cards.  [ Buy microSD Cards at Amazon Starting at $12.99 ]
Surface Docking Station
The Surface tablets are able to act as both laptop and tablet on their own, however the Surface Docking Station adds another paradigm to the equation: desktop. The docking station's two sliding arms allow users to turn the Surface Pro 2 or Surface Pro tablets into full-fledged desktop PCs. Connectivity includes 1 USB 3.0 port, two USB 2.0 ports, a built-in charging port and Ethernet. Unfortunately, the dock isn't compatible with the Surface 2 or original Surface and its #199 price tag is a bit steep. Still, if you're looking to complete your Surface experience it is worth it. [ Buy a Surface Docking Station for $199 from the Microsoft Store ]
Surface VGA Adapter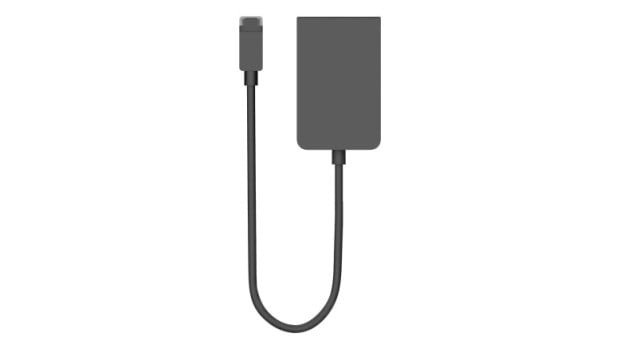 Users who have a Surface 2 or original Surface don't need the Surface Docking station to enjoy their favorite tablet apps on a larger screen. The Surface VGA adapter allows users to pair them each with an external display. This way, users can make it through presentations and get their very own desktop-like experience. The adapter costs $39.99 and isn't compatible with the Surface Pro or Surface Pro 2. [ Buy a Surface VGA Adapter for $39.99 from the Microsoft Store ]
Of course, those aren't the only accessories Surface owners should be looking into, as the tablets age we're bound to see more useful add-ons pop-up. That includes a second wave of Surface accessories that will provide users with a way to use their Touch or Type Cover wirelessly and more. Unfortunately, Microsoft says its next wave of accessories won't arrive until after the New Year.