7 Exciting Xbox One, Wii U & PS4 Games Arriving in October
The Xbox One, Wii U and PS4 are a bit like college friends who talk often, but are at different stages in their lives. The Xbox One, Wii U and PS4 games that we can expect during the month of October reflect their changing circumstances.
Having launched earlier than its peers, the Wii U's selection of must-have games coming this October is a bit light. Star Fox Zero isn't coming to the Wii U until next year now. That leaves just updates to Splatoon, new Amiibo figures and Yoshi's Woolly World to keep the console relevant against an onslaught of titles for its rivals.
Sony's slate of PS4 games coming in October is a bit lacking too, but only if you're looking for exclusives. Uncharted: A Thief's End isn't coming to the PS4 until 2016. It may be gone from this year's list of PS4 games, but Uncharted: The Nathan Drake Collection is still coming to prime users for its approaching release. Luckily, the PS4 is in a great place when it comes to games made by third-parties.
The Xbox One has the only big-name exclusive title arriving this month on any platform. Combine that with decent support from third-party developers and there's no reason Xbox One owners should be short of games to play this October.
Here are 7 Xbox One, Wii U and PS4 games coming this October.
Rock Band 4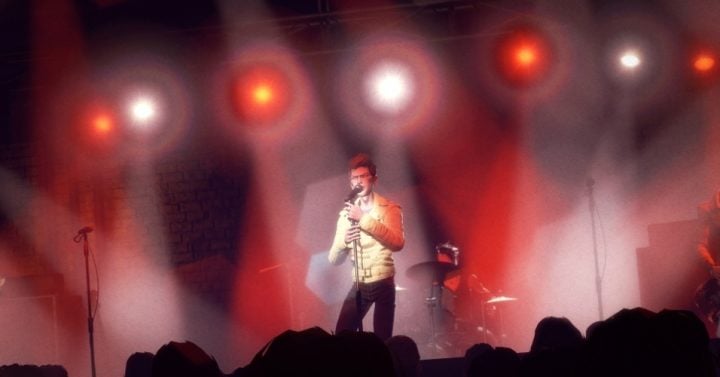 Debuting October 6th, Rock Band 4 will attempt to jump-start the rhythm game genre that super saturation and lack of imagination absolutely killed on the Xbox 360 and PS3. The game debuts on PS4 and Xbox One on October 6th and the basic mechanics haven't changed. The point of the game is still to nail covers of popular songs with instrument-like accessories.
Read: Rock Band 4 Release Confirmed
The main innovation for Rock Band 4 revolves around its story. Like sports games, Rock Band 4 has a career mode that takes players through the trials of being a musician and earning fame and stardom the hard way. Players can choose different events to perform at and customize their band's look with money that they earn from playing different events.
Rock Band 4 and its new controllers are available for pre-order now at GameStop. The game is only coming to PS4 and Xbox One.
Minecraft Story Mode
October 13th Minecraft gets a story mode of its very own when episode one of Minecraft Story Mode goes on sale for the Xbox One, Xbox 360, PS3, PS4, iOS, Android and Windows.
Read: Minecraft Story Mode Release Date Revealed
Minecraft Story Mode doesn't focus on crafting or survival. Instead, it tells the story of Jesse, a boy or girl character that goes in search of The Order of The Stone, a group that saved the world from the Ender Dragon already. Developer Telltale Games says that players will solve puzzles, and collect different items through the game's five different parts.
Other episodes of Minecraft Story Mode are set for release in 2016.
Uncharted: The Nathan Drake Collection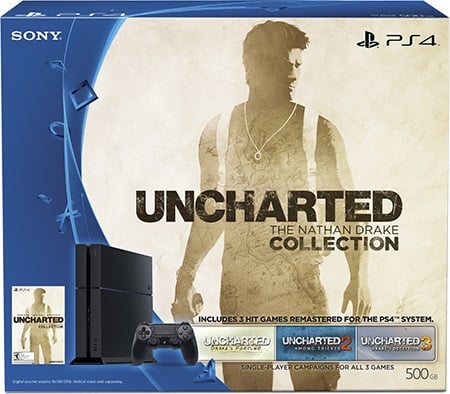 Uncharted: The Nathan Drake Collection is a massive bundle of every Uncharted game made thus far, remastered for the PS4.
Every effect, every graphic is updated to take advantage of the PS4's robust hardware. There's a Photo Mode for capturing scenes in the game, along with an invitation to the Uncharted 4: A Thief's End multiplayer beta.
Read: Uncharted: Nathan Drake Collection PS4 Bundle Release Revealed
Those who pre-order Uncharted: The Nathan Drake Collection get a special Drake's Fortune character skin, a Drake's Deception skin, a wetsuit skin, a skin inspired by Napal, a gold AK-47 and a golden 92FS from Amazon.
Assassin's Creed Syndicate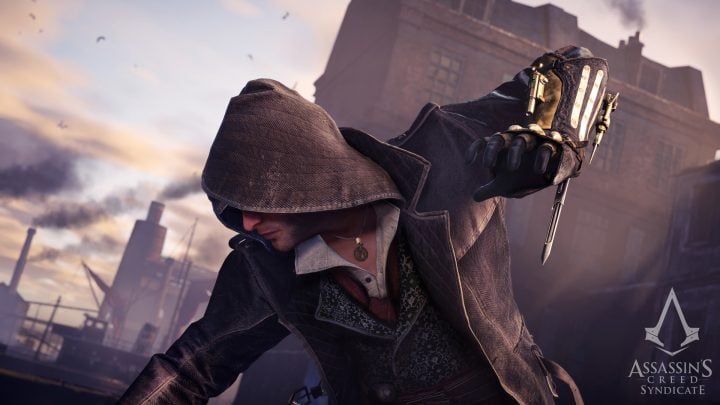 Assassin's Creed Syndicate takes players to London in 1886 during the Industrial Revolution. Fat cats and the elite have turned London into a heaven for crooks and big business. Into this world enters Jacob and Evie Fry, a brother and sister team of assassin's who have very different ways of bringing about change.
Read: Bloody Assassin's Creed Syndicate Release Details Arrive
Assassin's Creed Syndicate has a more brutal fighting style, more hidden weapons and two new ways to navigate London: a gauntlet that allows players to repel up walls and chariots. This week Ubisoft also revealed that the River Thames will play host to a bit of naval combat.
The Assassin's Creed Syndicate release date is on October 23rd. GameStop has a basic and Gold Edition with a Season Pass already available for pre-order for Xbox One, PS4 and PC users.
Yoshi's Woolly World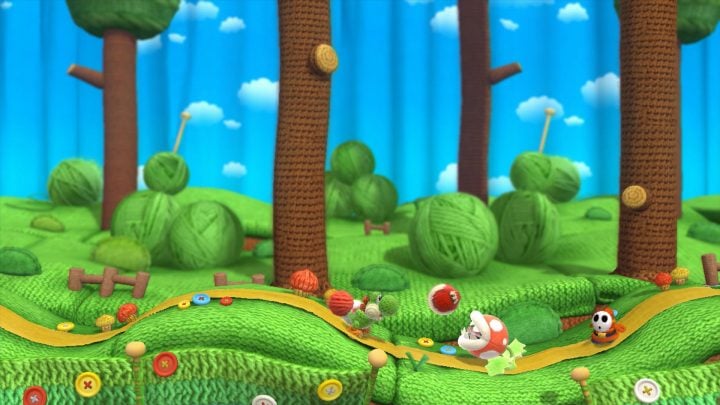 Yoshi's Woolly World is already available in other countries, but October 16th is its release date in North America. That's important because it's about the only exclusive big-name title the Wii U has in its arsenal this holiday shopping season.
Read: 2015 Amiibo Releases
The game is styled with yarn and players are tasked with stopping Kamek from turning every Yoshi he can find into a yarn. Yoshi's Woolly World will bring with it a new set of Amiibo figures. Some Amiibo figures that players already own are compatible with the game too. Players can buy the game and the new Amiibo bundle together at GameStop.
Halo 5 Guardians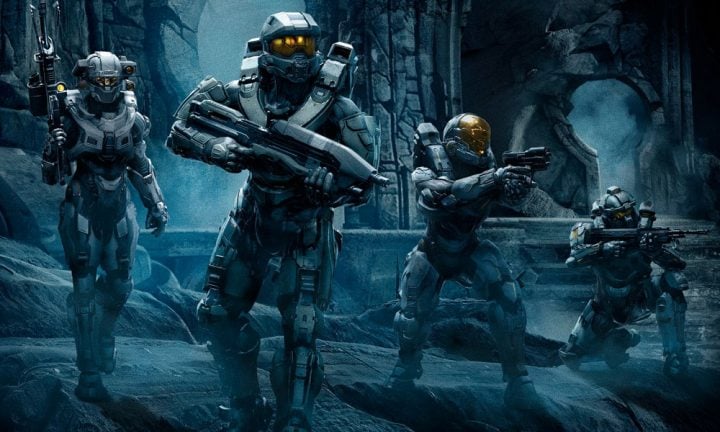 Halo 5 Guardians is Microsoft's trump card, its big opportunity to get out ahead of the PS4 this holiday season. The company started talking about the game years ago. In the last week we've seen new story trailers and new podcasts that hint at some very devious motives for Spartan Locke hunting down John 117.
Read: Which Halo 5 Guardians Edition Should You Buy?
The Master Chief is joined in Halo 5 Guardians by Spartan Locke, a soldier who seems to answer to only the Office of Naval Intelligence. He and three other Spartans are to find Master Chief at all costs. John has recruited his own team of Spartans too. The campaign has bigger, better looking levels. Up to four people can co-op through the entire game's story. What's more, players on their own can give their team orders. The multiplayer has a massive battle simulation called Warzone for those who burn through the story mode right after release.
Halo 5 Guardians arrives on the Xbox One on October 27th.
WWE 2K16
Coming to PS4, Xbox One, Xbox 360 and PS3 on October 27th is WWE 2K16. Ladder Tag Team matches are back, plus handicap and tornado tag team matches. The Terminator is a playable character in the game and options for attacking players as they entire for a match are included too.
GameStop is already taking pre-orders for WWE 2K16.
Good luck making it through October's extensive line-up of fresh Xbox One, Wii U and PS4 games. Remember to save some stamina for next month's huge collection of games too.

As an Amazon Associate I earn from qualifying purchases.