7 Fun iPhone Games You Can Play for Free ($22 Value)
You need to download these free iPhone games today, to save over $20 on fun and addicting iPhone games that normally cost $1 to $8.
If you love to play games, but are sick of mindless junk that tops the free iPhone apps charts, these games offer more fun for your money, especially since they are free iPhone apps. All of these iPhone games are normally paid games, but you can buy them now and own them forever without spending a penny.
Many of these free iPhone games also work on the iPad, so you can enjoy them on whatever device you have in your hand. You would normally pay $22 to get these games, but you don't need to do anything other than hit download to enjoy them.
Free iPhone games are only on sale for a limited time, and there's no telling when the developer will boost the price again, so it's a good idea to check the price listed in the app store before you tap download.
Gravity Lab!
Normally a dollar, Gravity Lab! is a puzzle game that challenges users to get through a lab using "gravity shifts, bounce pads, portals, cannons, and more" in a fun but tough experience.
The latest version of the game includes Lab 4, with cannons, rockets and breakable pipes. There are also 90 challenge levels, a bonus lab with mini games and a way to take cool in-game screenshots to share. Download Gravity Lab!.
Defenders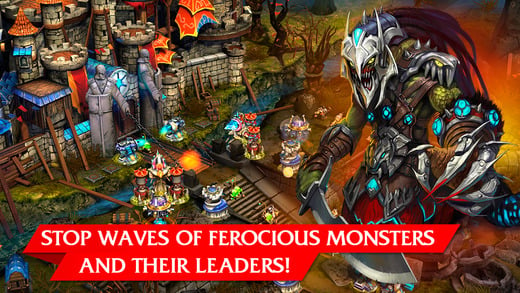 Tower defense gamers need to download Defenders, which normally costs $5 and delivers a fun tower defense game play that lets users customize and upgrade towers and play through a fun campaign fighting 36 monsters and enemies.
Prime World: Defenders combines classic tower defense gameplay with collectible card game elements. Your towers, your spells and your traps are all magical cards that you can collect and upgrade. Earning random sets of cards after each battle allows each player to create unique and exciting strategies!

Freeze, burn, poison, explode and slash countless enemies attempting to stop you from gathering artifacts from the old kingdom. Choose your cards carefully and play them strategically – there will be heavy resistance along the way. Battle everything from small mutated fungi to powerful giant goblins and nagas!
Download Defenders.
Motion Tennis for Apple TV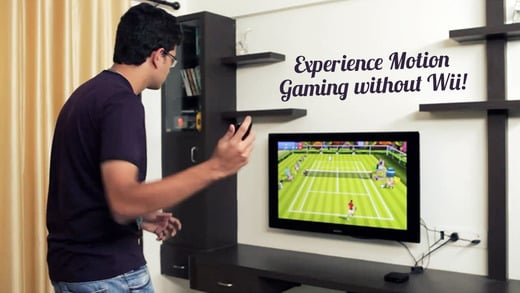 For users that own an Apple TV, there's no need for a Nintendo Wii to play motion gaming. You can pair the iPhone and an Apple TV up to play tennis with motion in your living room. Just make sure you don't throw the iPhone at your HDTV.
This includes support for two players, even if the second device does not support Airplay mirroring to the Apple TV. This game is normally $7.99.
Download Motion Tennis for Apple TV.
Stickman Soccer 2014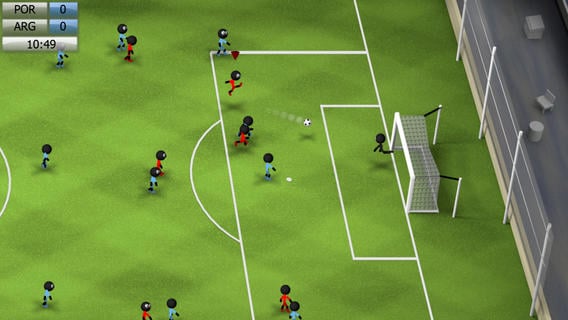 Enjoy a fun free iPhone soccer game with Stickman Soccer 2014. Normally $1, you can download it free now that the World Cup is over and control a team of Stickman players. Stickman Soccer 2014 includes new stadiums, arenas, seasons and cups for a more diverse replay  experience.
The game supports on-screen controls and Made for iPhone controllers and MOGA controllers and includes 11 on 11 and 4 on 4 game modes.
Download Stickman Soccer 2014.
Teenage Mutant Ninja Turtles : Rooftop Run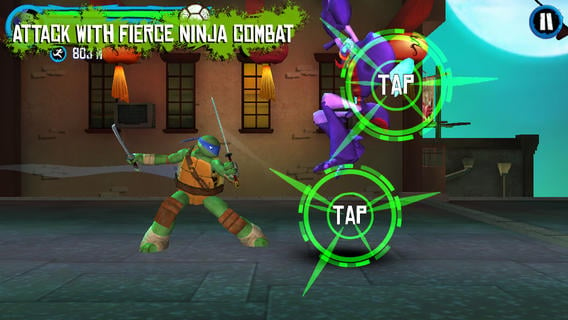 Just in time for the new Teenage Mutant ninja Turtles movie, you can play Rooftop Run on the iPhone or iPad for free. This game is normally $4, but thanks to the movie tie in you can get it free for a limited time.
You can play as Leo, Donnie, Raph, Mikey, or unlockable characters April and Casey Jones in this action packed combat runner with vehicle mode! Run, jump, fight and drive through New York's endless cityscape as you rid it from the Foot Clan, Kraang, Dimension X and Baxter Stockman.
Download Teenage Mutant Ninja Turtles : Rooftop Run.
Deemo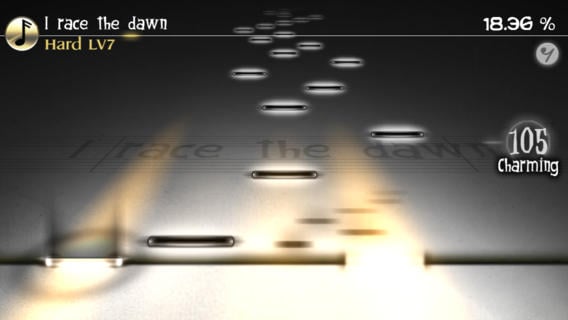 Deemo is mostly a music rhythm game, but it includes impressive art that attracts players to the story. Normally
$2 this game is free for a limited time, and includes the ability to earn more songs as you progress.
Deemo is a mystic character lives in solitude, a castle, all by itself. A little girl falls from the sky, not knowing who she is, where she comes from. To help the little girl back to her world, Deemo comes to realize a tree keeps growing tall on top of the piano whenever it plays
Download Deemo.
Avoid – Sensory Overload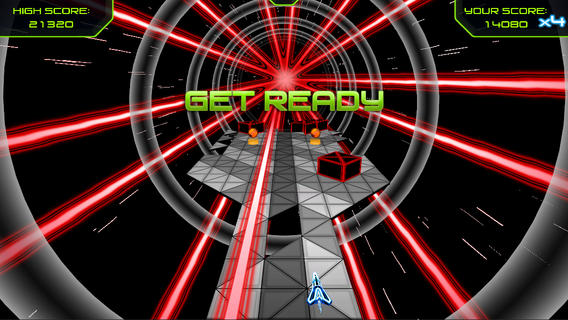 Avoid – Sensory Overload is an arcade runner that combines fast paced movement and music. It is free for a limited time, offering a dollar in savings.
Avoid is a frenetic, fast and challenging arcade runner with an eye catching graphical style. It offers an addictive arcade gameplay in the spirit of old coin games.

Your ship mission is to survive as long as possible dodging obstacles and enemies with the help of various power ups. Play the game while the background follows the music like a sound wave visualizer.
Download Avoid – Sensory Overload.

As an Amazon Associate I earn from qualifying purchases.