7 Grand Theft Auto Online Problems & How to Fix Them
It was on a hot summer's day's in 2013 that video game developer Rockstar and publisher Take Two Interactive finally released Grand Theft Auto 5 for Microsoft's Xbox 360 and Sony's PS3. At the time, many expected the game to perform well; there was no reason to think the launch might go differently. The Grand Theft Auto series has only grown in scope and popularity since its inception. People played through the story and enjoyed their time with the three main characters. Days later Rockstar turned on Grand Theft Auto Online multiplayer and everything changed.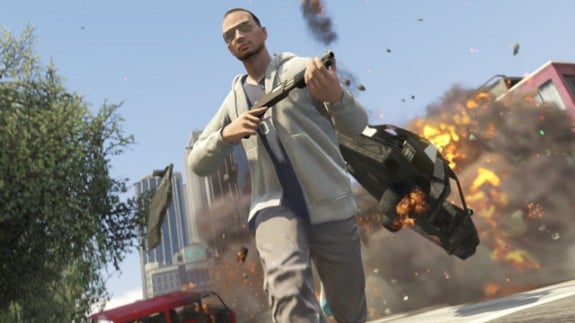 Even today – in 2016 – Grand Theft Auto Online remains one of the most carefree places to have a good time online. Forget taking part in someone else's criminal enterprise, Grand Theft Auto Online enables you to create your own criminal enterprise. There are missions to complete and money to be made. You can go off on a tangent and kill other Grand Theft Auto Online players if that's want you want to do. There's tons of jobs, missions, heists, races and gang wars to handle too.
Read: GTA Online in 2016: What You Need to Know
Problem is, and this is true of anything ahead of its time, Grand Theft Auto Online problems surface frequently. In fact, the game suffers from connection issues and more daily. Here's how to fix the most frequently Grand Theft Auto Online problems and answers to questions that new players of the game still ask today.
Grand Theft Auto Online Problems: Not Receiving Title Updates
At the top of the list of frequently cited Grand Theft Auto Online problems are title updates. Rockstar has been relentless in its pursuit of crafting a huge world. GTA Online has received tons of upgrades over the years. These updates don't just improve the content that's already there, they frequently add completely new mechanics. It's that last bit that has folks upset. Users who own the Xbox 360 or PS3 version of the game are no longer getting any new features.
It's not a flaw on your console's part. Instead, it's Rockstar ensuring that you have a solid experience. The developer has confirmed that it has no plans to add any major new content to older versions of the game because the Xbox 360 and PS3's hardware limitations prevent them from doing so.
If you'd like the latest features, you'll need to upgrade to the Xbox One or PS4 versions of the game. Luckily, Grand Theft Auto Online characters can be transferred, as long as the user stays on the same general platform.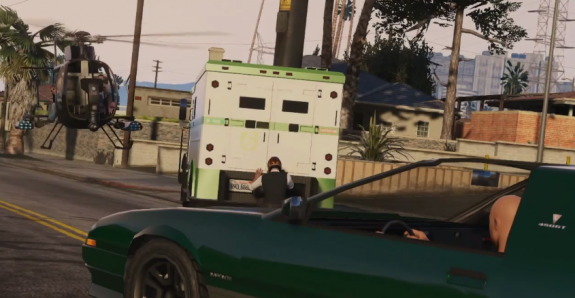 Grand Theft Auto Online Problems: Missing Money/Shark Cards
Grand Theft Auto Online's entire economy revolves around money. Shark Cards are how you put your real-world money into the game, when you're not content with just going on missions, pulling off heists, and robbing people.
Read: Why & How to Make Money in GTA 5's GTA Online
Problem is, sometimes a Shark Card purchase will fail to surface in your character's bank account. When that happens, it's a good idea for you to turn off your console and turn it back on again, according to Rockstar. If the problem persists, you should gather the necessary information and submit a support ticket here.
Grand Theft Auto Online Problems: Left Alone in a Party
Grand Theft Auto Online players on all major platforms report that sometimes, everyone in their instance of the game simply disappears, prompting the game to ask them to switch to a populated instance.
It's been years and this still happens to players. The only thing you can do is go ahead and switch to a different instance when the game asks you too.
Grand Theft Auto Online Problems: Stuck Loading Screen
The Japanese version of Grand Theft Auto 5 that's available on the Xbox 360 recently started freezing. According to Rockstar, deleting the title update from the Storage menu in the Xbox 360's settings should fix the problem.
Grand Theft Auto Online Problems: Can't Install on Xbox 360 & PS3
Users new to Grand Theft Auto Online on older consoles might have storage problems when installing the game. That's because the Xbox 360 and PS3 versions both require at least 8GB of free storage. If you're out of space on your console, consider purchasing a USB flash drive to store the game on. The flash drive needs to be USB 2.0 compatible and have at least 16GB of free space.
Grand Theft Auto Online Problems: GTA Online Server Offline
Because Grand Theft Auto Online is so server dependent, hiccups will happen. That's just the nature of online gaming. Whenever there's a problem, Rockstar posts here with a detailed account of what's gone wrong. Later, the studio posts when it's been fixed. If you're having Grand Theft Auto Online problems related to getting a stable connection, remember to check there first.
Grand Theft Auto Online Problems: Bad Performance on PC
If you're having trouble with Grand Theft Auto for Windows PCs, Rockstar says you should check for new video card drivers for your machine. You can do that from your graphics card's control panel.
Independently of that, it's also a good idea to make sure you have the very latest version of Grand Theft Auto Online loaded on to your system. This isn't a problem for console versions of the game, since Xbox Live and PlayStation network force users to always have the latest version of any online game.
Good luck solving your Grand Theft Auto Online problems. Gotta Be Mobile will continue to add to this list of problems as they surface and fixes are found.

As an Amazon Associate I earn from qualifying purchases.