7 Halo 5 Guardians Tips for New Players
Microsoft gave it's internal 343 Industries development team a difficult task to achieve. With Bungie going off to create a new franchise with publisher Activision, it was 343 Industries' job to deliver two new Halo games and define a future for the franchise. The first of those games was Halo 4 for the Xbox 360. Though gorgeous, its story wasn't that great by some people's standards. Worse, there weren't any memorable moments, many say.
Halo 5: Guardians is the second major title to be released by 343 Industries since it took over stewardship of the Halo franchise. It's the first game to introduce a controversial new system of paying for weapons and character add-ons in multiplayer and the first new Halo game to come to the Xbox One. Chances are that if you're purchasing an Xbox One in the near future, it's for Halo 5: Guardians.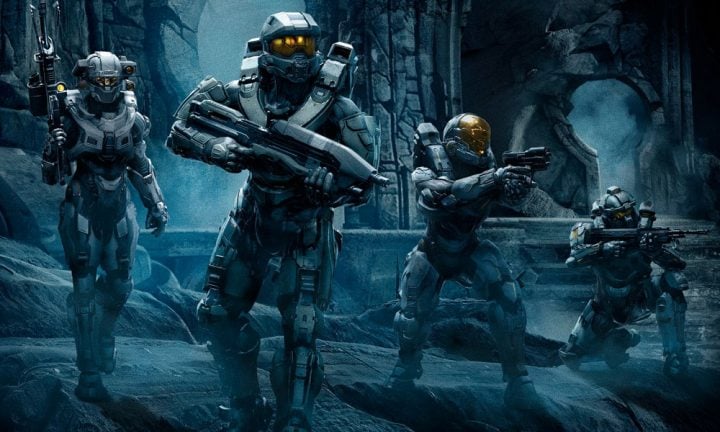 Here's some tips for Halo 5: Guardians new-comers getting started with the game's single player, Warzone multiplayer.
Halo 5's Campaign Is Better With Friends
The crux of Halo 5 revolves around your fire team, those other Spartans that you spend your time with during the campaign or yours to command. It seems that some players never bother issuing their Spartan Team specific orders. That's a big mistake.
When not acting on orders from you, the three members of your Spartan team are managed by 343 Industries' servers. They're still helping you through the game, but not as efficiently as they would be if you assigned them specific tasks. Start issuing orders for your Spartans to target specific enemies, take different encampments and capture different vehicles.
Use the up button on the directional pad during the campaign to give your Spartans orders. Additionally, have your friends take over your extra Spartans through Xbox Live.
In Halo 5 Warzone Be Stealthy & REQ Often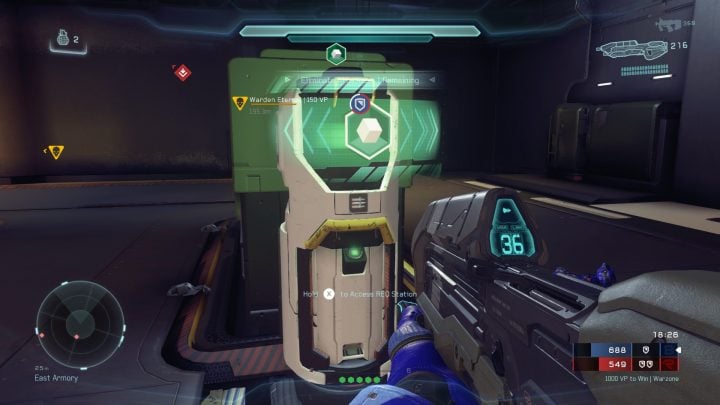 Halo 5's Warzone multiplayer is a massive battle simulation stuffed with a lot of players. Chances are that you won't be as good as these players are starting out. For the first few matches, get out there and learn the different maps. Try to help your team as much as possible. If you feel that you aren't yet good enough to provide a lot of support, hide.
You should hide because Warzone is a numbers game. The more that you die at the hands of different power weapons and vehicles the more points the opposing team has. If they get enough of those points, your team could have a hard time catching up.
Instead of battling head-on for the first few matches, trying going to drop sites where you know Covenant and Promethean enemies will be. Use the REQ system and take a power weapon with you. Killing these enemies will help you earn points for your team and sometimes keep you away from the massive battle raging between the two different teams of Spartans.
Put Together a Team for Warzone Assault & Regular Warzone
Warzone & Warzone Assault lend themselves well to being party games. If you drop in you can do a relatively quick round and then leave to go and play something else.
Here's the problem with that. Warzone really does require some level of teamwork to consistently perform well. When you're playing with random people, you're less likely to receive the help you need. In most cases, entire teams of players won't have their chat headset plugged in or their Kinect enabled.
Find a team of friends and create your own Spartan Company through the Halo Waypoint website. Plan sessions with the members of your Spartan Company and maximize your chances of being successful in the new online experience.
In All Modes, Get Physical When Necessary
Halo games have always focused heavily on weapons. They are war games. The last few iterations have made some big leaps in terms of physical combat too, adding some depth to what was essential a two move finisher in previous games.
Jets on the back of your Spartan allow you to take out enemies below you and in front of you. They also allow you to quickly move your Spartan out of a dangerous situation. Ground Pound uses the RB button on the Xbox One controller. You need to jump from a ledge or then hold the button and aim at your nearest target. When you're on the ground try Spartan Charge using the same RB button. This button is also used for meleeing enemies, which comes in handy if you're not that great with the game's guns to begin with.
Don't Immediately Pay for REQ Cards
REQ Packs are digital trading cards that you can purchase from the Xbox Store and unlock weapons and vehicles that can be used once in Warzone and Warzone Assault. Additionally, packs randomly come with new armor and helmets, which are permanent unlockables.
A single Gold REQ Pack costs $2.99, with the cheaper Silver REQ Packs running $1.99. 343 Industries sells the Gold REQ Packs in bundles of 3 for $8.99 and up. You can pay for these REQ Packs if you want, but you can also keep playing the game and slowly earn new REQ Packs by completing matches.
It's your choice to pay for a REQ Pack or not. Don't if you're uneasy about them. Do pay for them if you know exactly what you're getting into and don't have the time to earn currency for new Packs.
Read The News Aggregator for News on Promotional REQ Packs & Upgrades
Every time you open the game and you're connected to Xbox Live, you'll receive a briefing of all the things that have changed in the game recently. Don't just skip pass this screen, 343 Industries reveals new developments and special events here.
Be Sure to Use Those Power Weapons in Warzone
The longer a Warzone match lasts the more dangerous enemies become. At the outset, it's just your team, a Battle Riffle and a Pistol. By the end of the match there is everything from large explosive devices to tanks. As the match is progressing, remember to stop at a REQ Station and redeem the cards you have for more lethal weapons and power-ups. Those items could give your team the boost it needs to pass the other in points when you need it the most.
Good luck with Halo 5: Guardians.

This article may contain affiliate links. Click here for more details.