Buyer's Guide: Pick The Perfect 7-inch Tablet Under $250
With the release of the Galaxy Tab 2 7.0 there is now four great 7-inch Android tablets on the market that cost $250 or less. This is great news for consumers on a budget but does create a problem: which one should you buy?
It's not just a matter of picking the least expensive, you also have to consider what type of tablet experience you want, whether you're comfortable with Android or need something simple, and what kind of media you consume the most. Each of these devices — the Amazon Kindle Fire, B&N Nook Tablet, Lenovo IdeaPad A1 and Galaxy Tab 2 7.0 — have strengths and weaknesses that will impact your decision.
Below is a quick comparison of each with links to the full review and in-depth comparisons. If you still don't know what tablet you should buy at the end, tell me why in the comments. I'll do my best to help you make a decision.
Samsung Galaxy Tab 2 7.0 | $249 | Full Review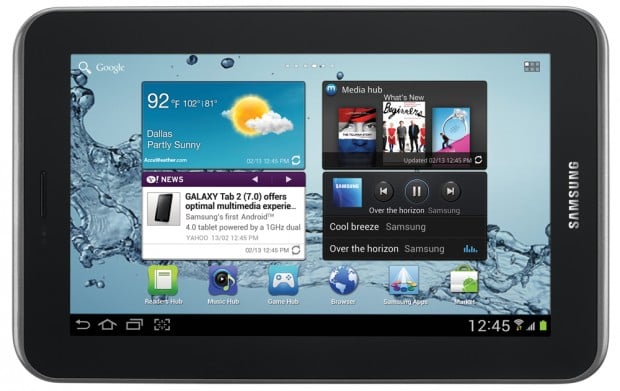 Pros
Latest Android OS
Full access to Google Play Store
Multimedia content via Samsung Media and Music Hubs plus Google Movies and Music
Good performance and multitasking power
Cons
Screen gets dirty easily, makes it inaccurate
Disappointing Wi-Fi performance
The Galaxy Tab 2 is the best Android tablet under $250 available right now. Owners get the full tablet experience, a beautiful display, and access to a full range of apps. Plus, Samsung makes it easy to find and purchase video and music via their media hubs. Consumers comfortable with Android and who don't want restrictions on content or apps should choose this tablet.
Quick Specs: Android 4.0 Ice Cream Sandwich; 8GB internal storage; microSD card slot (up to 32GB); front and rear cameras; 1GHz dual-core processor, 1GB RAM; 12.2 ounces
Read: Kindle Fire vs. Galaxy Tab 2 7.0

Lenovo IdeaPad A1 | $199 | Full Review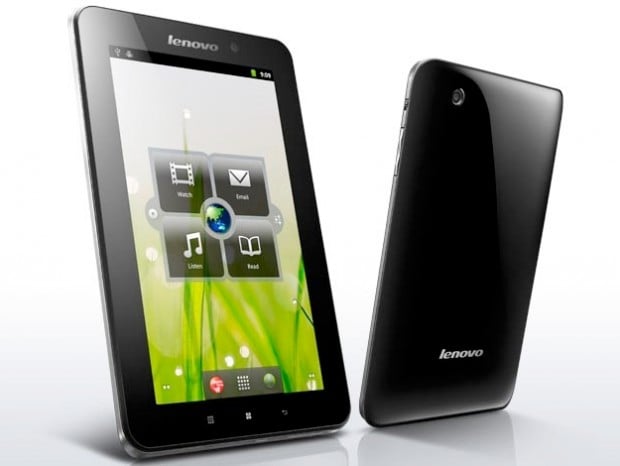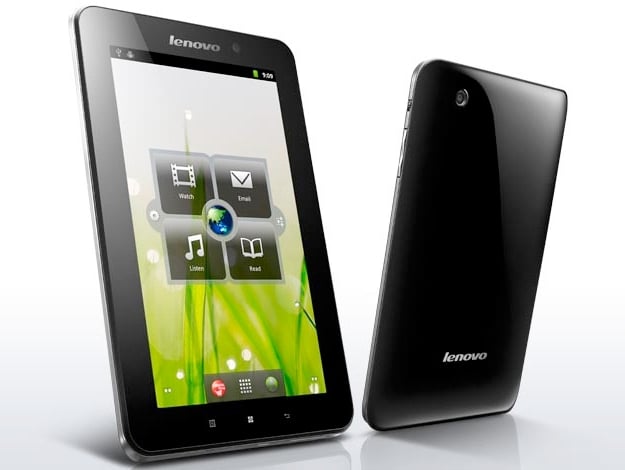 Pros
Comfortable design and sturdy build
Good performance
Offline GPS capability
Cons
Android 2.3 isn't made for tablets
Paltry media purchasing options
Display hampered by poor viewing angles
The Lenovo IdeaPad A1 is the choice for users on a tighter budget but who still want a full tablet experience. Though running Gingerbread, an OS that's now a generation old, the A1 still offers access to the Google Play Store, which includes movies and music. Performance isn't stellar thanks to the single-core chip inside, though it's no slug..
Quick Specs: Android 2.3 Gingerbread; 16GB internal storage; microSD card slot (up to 32GB); front and rear cameras; 1GHz single-core processor, 512MB RAM; 14 ounces

Barnes & Noble Nook Tablet | $199 – $249 | Full Review
Pros
Best display in the group
Comfortable, attractive design
Simple, attractive user interface
Large library of books, magazines, newspapers, comics, and enhanced kids books.
Great eReading experience
Cons
No on-board media purchasing options
Limited app selection
Basic hardware options
Despite its name, the Nook Tablet is less a tablet and more of an eReader with serious benefits. Customers used to the Android experience will find the limitations frustrating, but less tech-savvy buyers will appreciate the clean, simplified UI and focus on eReading. The IPS display works both indoors and out and ties everything together nicely..
Quick Specs: Android 2.3 with B&N interface; 16GB ($249) or 8GB ($199) internal storage; microSD card slot (up to 32GB); 1GHz dual-core processor, 1GB RAM; 14.1 ounces
Read: Kindle Fire vs Nook Tablet

Amazon Kindle Fire | $199 | Full Review
Pros
Ties together all Amazon media services, including movies and TV
Simplified, attractive user interface
Access to Amazon App Store
Cons
Mediocre display
No microSD or other expansion option
No hardware volume button
Design isn't as holdable as Nook or light as Tab 2
Customers already deeply tied to Amazon's ecosystem — a large library of Kindle books, lots of Video on Demand or MP3 purchases — will gravitate to the Fire since it nicely ties all of this content together. Plus, it's the only tablet that can (officially) play Amazon video via an app. The simplified user interface is good for less tech-savvy users but may annoy power users due to the closed, restricted nature of the environment. Though it doesn't have access to the full Google Play Store, there are over 16,500 apps available..
Quick Specs: Android 2.3 with Kindle interface; 8GB internal storage; 1GHz dual-core processor, 512MB RAM; 14.6 ounces

As an Amazon Associate I earn from qualifying purchases.