7 iOS 7 Cydia Tweaks That Apple Is Killing with iOS 8
Apple announced and showed off iOS 8 earlier this week, and the new version comes with a ton of new features that give iOS 8 even more functionality than ever before.
Most notably, iOS 8 introduces a lot of features that jailbroken iPhones and iPads have enjoyed for some time now, including the ability to install third-party keyboards, quick reply to text messages and even the ability to activate Siri without even touching your iOS device.
Whether or not Apple pays attention to the jailbreaking community is unknown, but we wouldn't be surprised if the company was doing such a thing, as it seems that with every new version of iOS, Apple is killing off a number of popular jailbreak tweaks.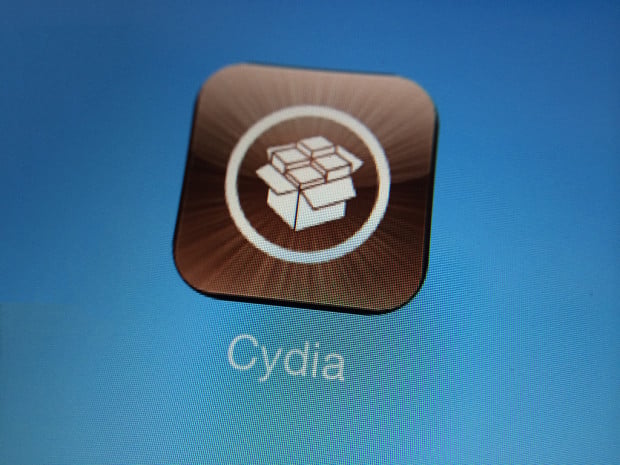 The official iOS 7 jailbreak has been available for quite some time now, and we've been taking some time to play around with some jailbreak tweaks (old and new) for iOS 7 and seeing which ones are worthy of your time. If you're jailbroken and want some of the best iOS 8 features right now, check out these iOS 7 Cydia tweaks.
Messages+ & Auki
There is already a workaround in iOS 7 that allows you to quick reply to a text message, with no jailbreak required, but it's a bit messy and not completely convenient. However, if you're jailbroken and want to take advantage of quick replying, we recommend Messages+ or Auki.
Messages+ is a component of IntelliScreen X, but it can also be used independently. It allows users to reply to iMessages with a pop-up. This makes it so that users don't have to open up the Message app just to reply to a text message. It's a rather convenient jailbreak tweak, especially if you do a lot of texting.
As for Auki, we find a bit better than Messages+. It allows you to reply to a text message directly from the home screen by tapping on the notification banner that pops up at the top of the screen. From there, you can type your reply and even add a photo right from that pop-up window, with the option to insert the last photo that you took, making it easier to insert a photo than Apple's default method.
You can also start a new text message using Auki by swiping down in the Notification Center to start a new message, or use Activator to launch Auki your own way.
Auki also gives you the conveniences of silencing a specific contact, so that you won't get notification banners from them until you unsilence them, which can be great if their sending you a ridiculous amount of text messages.
PredictiveKeyboard
iOS 8 comes with an addition to the iOS keyboard and that's predictive typing (called QuickType). Much like SwiftKey and the Google keyboard on Android, QuickType learns your typing habits over time and predicts what your next word might be.
However, if you're jailbroken, you can simply download PredictiveKeyboard and get the same function on your jailbroken iOS 7 device.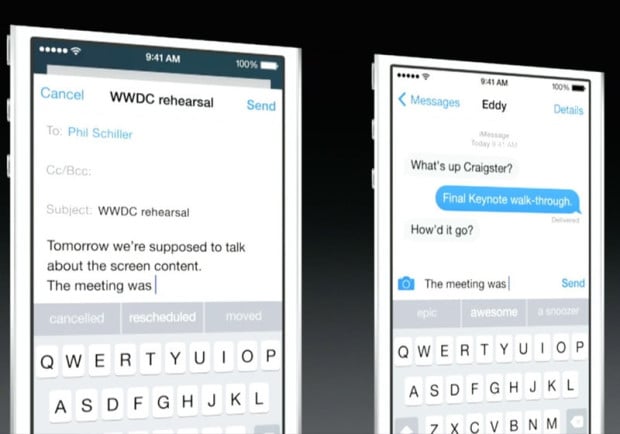 iKeywi, Fleksy & Touchpal
On top of predictive typing, iOS 8 also adds support for third-party keyboards, which jailbreakers are already very familiar with. There are iOS keyboard replacements that you can get for your jailbroken iPhone and iPad, such as iKeywi, Fleksy and Touchpal.
iKeywi has been around for a few years, but it was recently updated with iOS 7 support. This tweak adds a customizable fifth row to the iOS keyboard. Personally, I like to use that added row for numbers, that way I'm not going back and forth between the different layouts when typing.
However, you can use that added fifth row for any keys that you use most often, including emoji and different symbols. The tweak does shrink the overall size of the rest of keys, so you may find it even harder to type if you have larger fingers, but it's worth a download for those that need it.
As for Fleksy, it recently opened its API for other third-party apps to use, and that was the closest we came to third-party keyboard support before iOS 8.
BioLockdown
Apple announced that it would be opening up the API for its Touch ID fingerprint sensor so that third-party developers could use it in their own apps. Previously, it could only be used for unlocking your iPhone 5s and verifying purchased apps in the App Store.
However, there are several jailbreak tweaks that you can get on iOS 7 that open up the abilities of Touch ID, with BioLockdown being one of the best.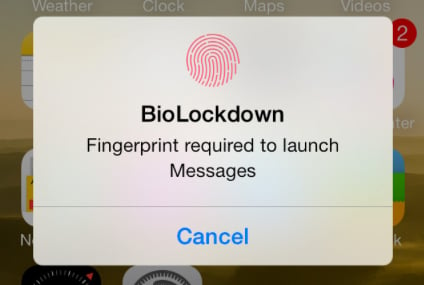 Previously, we mentioned a jailbreak tweak called BioProtect, which allows you to password-protect certain apps using your fingerprint so that you can only access them by scanning your finger using the Touch ID home button, but a new jailbreak tweak called BioLockdown is cheaper and offers more features and settings to play around with than BioProtect.
Not only can you lock apps with a fingerprint, but you can also restrict certain settings and only enable them with the scan of your finger. For instance, if you don't want others disabling WiFi when they get a hold of your phone, you can set a fingerprint lock on that toggle to prevent others from disabling the WiFi, and the same goes for other toggles and even shutting down the device itself.

As an Amazon Associate I earn from qualifying purchases.