7 iPad Air Release Date Tips
In just a few short days, consumers will be faced with an iPad Air release date, a release date that is scheduled to land on Friday, November 1st. For those thinking about buying the iPad Air on its release day, we have a few tips that may help the buying process go a little more smoothly.
Earlier this month, Apple announced a number of new products including OS X Mavericks, the new Mac Pro, a new MacBook Pro and two brand new iPads dubbed iPad mini with Retina Display and iPad Air. And while OS X Mavericks and the new MacBook Pro are all on shelves already, consumers have had to wait a little bit for the new iPads and new Mac Pro.
Apple announced that the new iPad mini 2 with Retina Display will be coming to shelves sometime later in November. No specific date is known but rumors suggest a pre-order could begin this Friday ahead of its release date. The company did, however, tag the iPad air with a specific release date saying that it will be available starting November 1st.
The company did not offer iPhone 5s pre-orders and it took a similar path with the iPad Air, announcing a release date but no pre-order, making the release date all that more important for those who are looking to upgrade to Apple's brand new full-sized iPad. And given its upgrades, we imagine that there are plenty of people at least thinking about making the move.
The iPad Air is going to be coming with a brand new redesign that offers a slimmer, lighter form factor that will make the iPad Air more portable than the iPad 4. The device will also come with a new A7 processor with 64-bit support, a new camera and iOS 7, Apple's brand new mobile operating system. It will replace the iPad 4 and come with a $499 starting price tag.
Ahead of the iPad Air release date, we want to offer some tips for those who are already gearing up to buy the new tablet and those who are still on the fence about it. Here are some iPad Air release date tips.
Be Prepared
Those who are at all interested in purchasing the iPad Air on its release date will want to start preparing for November 1st. What we mean by being prepared is doing an assortment of things during the next week.
First, starting doing some homework on the iPad Air's rivals. That means the iPad 4, iPad 3, and iPad 2 and it also means the current Nexus 10 and the rumored Nexus 10 from Asus. There are also other tablet options on the table like the new Surface 2 from Microsoft, and buyers would be wise to cross those all off the list before committing to the iPad Air on Friday. The iPad Air isn't going anywhere either and those who are unable to decide should take all the time they need. This is, after all, a $499+ investment.

Second, start gathering up all necessary information. Having an Apple ID, updated Apple ID information, credit card information, social security number of an account holder and more is crucial to a seamless buying process on day one.
While it may sound ridiculous, we also suggest making a dry run through the Apple Store and the iPad Air carrier sites. There is always the chance that the Apple Store and carrier sites will come under duress on iPad Air release day, especially if the iPad Mini 2 with Retina goes up for pre-order, so knowing the way around will pay dividends,
Order Online if Possible
As always, we highly recommend ordering the iPad Air online, if possible, as it will not only be the most convenient way of ordering the iPad Air, but it will also allow for buyers to avoid lines and retail stores in general and still get the device within a reasonable amount of time.
We expect the iPad Air to go on sale at midnight on Friday morning, at which point, buyers will be able to place an order for Apple's latest tablet. And while the device won't come for a couple of days, the amount of effort needed, if prepared, will make up for it. What's more is that MacRumors suggests that the iPad Air will be available for in-store pickup thanks to plentiful supply. Just another advantage of staying up to order online.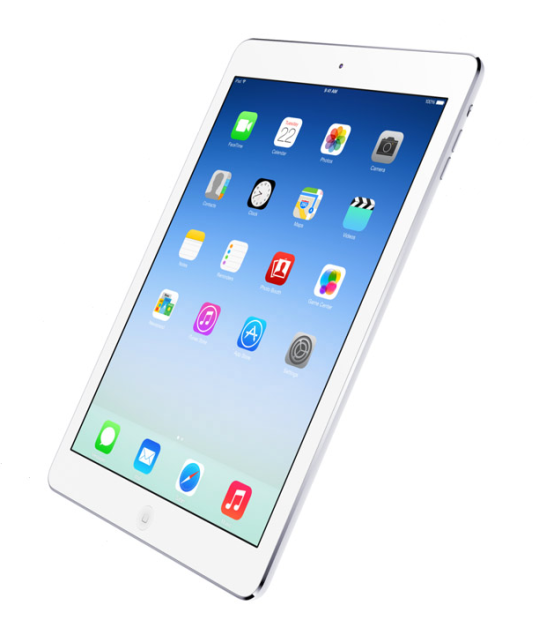 It's quick, it's easy and it's now stable. Apple and its carrier partners did a great job of handling the iPhone 5s and iPhone 5c release day ordering process and we expect them to do the same on Friday.
Apple Store App
Those that are ordering late at night, particularly those that are on the United States' east coast, probably won't want to leave the bed if they can help it. Well, Apple makes not leaving the bed extremely easy as buyers will be able to use the Apple Store application on their iPhone or iPad to buy the iPad Air in just a few quick taps provided all of the account information is accurate.
This is about as convenient as it gets for iPad Air buyers. And with rumors suggesting that Apple will allow an in-store pickup option starting at midnight on November 1st, buyers who are in any way nervous about supply, but want to order online, can wake up, do so quickly from bed, and then go back to sleep knowing that they will have an iPad Air waiting at retail the next day.
Plan for Thin Lines
We don't expect there to be massive lines for the iPad Air. Why? For one, we haven't seen any crazies camping out at Apple Stores and two, this is an iPad and not an iPhone. Demand is always lower. That said, we expect lines at Apple Stores and the company's retail partners to be fairly thin, something that should allow buyers to not only show up around 8AM and get an iPad but also should allow buyers to head to a store after work to buy one.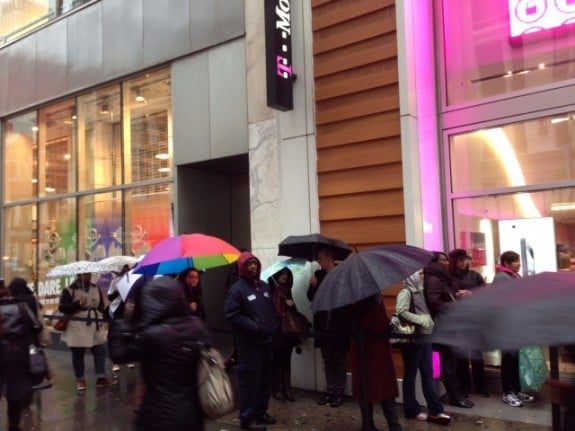 So, no need to prepare for an iPhone style launch at this point. That is to say that buyers don't need to wake up early in the morning and head down, in the cold, to wait in front of an Apple Store. Flagship locations should still see some solid foot traffic but we don't expect to see lines wrapping around city blocks at Apple Stores or carrier locations.
Bring Extra Cash
We highly recommend setting aside some extra cash for iPad Air launch day. While many owners will have certainly decided on which device to get before the iPad Air goes on sale, there is always a chance that a certain model will sell out or that a larger model will become more appealing as time goes on. Buyers will want to keep their options open.
More importantly, some buyers will, during the buying process, find that they may want or need an iPad Air smart cover, an extra cord of some kind, or maybe even Apple's AppleCare. Many people will likely stick to their guns during the process but for those who have never bought an iPad or are simply weighing options, we suggest bringing some extra money just to be safe.
Back Up Your Files
Either on, or prior to release day, we highly suggest that iPad Air buyers, who currently own an iPad, go through the backup process in order to make the transition as smooth as possible. While we don't anticipate buyers having major day one issues with their new tablet, making a backup of important files will ensure an easy fix should things go haywire for whatever reason.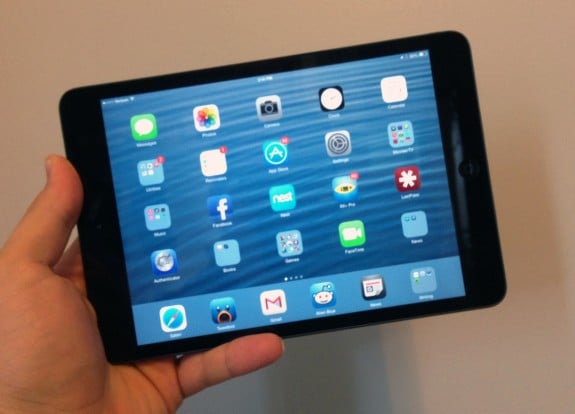 It also will make the transition from old iPad to new iPad much more fluid. The process can be a lengthy one, especially for those who have loaded up on applications, but nonetheless, it's a smart idea and something that all iPad Air buyers should do in order to get the new iPad fired up as soon as humanly possible.
Think About Selling Your iPad
Finally, after ordering or picking up a new iPad Air on release day, many buyers will be stuck trying to figure out what to do with their older model(s). While many iPad owners will be able to hand their device down to a family member or perhaps a lucky friend, others will likely be looking at selling their older device to help offset the cost of the iPad Air. Remember, this is an expensive machine.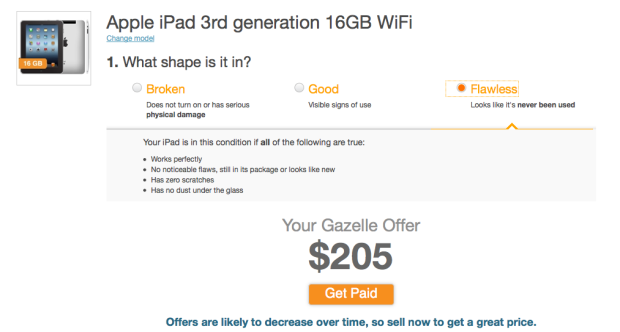 We highly recommend taking a look at Gazelle, NextWorth and Amazon, our three favorites when it comes to buying back Apple gear. While the prices won't be full retail price, sellers will be able to get recoup at least some of the money spent on the iPad Air. For instance, those with a 16GB Wi-Fi only iPad 3 can get $205 from Gazelle at the moment, something that makes a $499 iPad Air purchase much more tolerable.
Buyers will want to consider their options but the sooner that current iPad owners decide, the better. Those prices typically fluctuate and it's possible that iPad pricing will dip in the weeks after the iPad Air launch.

This article may contain affiliate links. Click here for more details.