7 Exciting iPhone 6s Specs
Here are the iPhone 6s specs that matter to users that plan to buy the new iPhone this year. Apple announced a fall 2015 Apple Event for September 9th, where all signs point to the company announcing the iPhone 6s and iPhone 6s.
After reading through hundreds of rumors over the last several months, we've boiled down the iPhone 6s specs to the most exciting information that you need to know about. This is handy if you are looking to upgrade, or if you just want to know if there are enough changes to justify spending $100 more than the iPhone 6.
[contextly_sidebar id="0O4S6y7ZYB7JjT832mHv7W4jlW3l4rvo"]
There are a number of important iPhone 6s specs to consider, even if you aren't going to geek out over small changes. These are all still rumors, so Apple might still surprise us at the event, but these represent the most likely changes to the iPhone 6s specs.
The iPhone 6s event is at 10 AM Pacific on September 9th, where we will learn about the full iPhone 6s specs list. Within a week and a half we expect the iPhone 6s release date to deliver the new iPhones to stores across the U.S.
The iPhone 6s and iPhone 6s Plus will ship with iOS 9 on board. iOS 9 is Apple's new software, announced at WWDC 2015 in June and coming to older iPhones and iPads this fall.
iPhone 6s Display Specs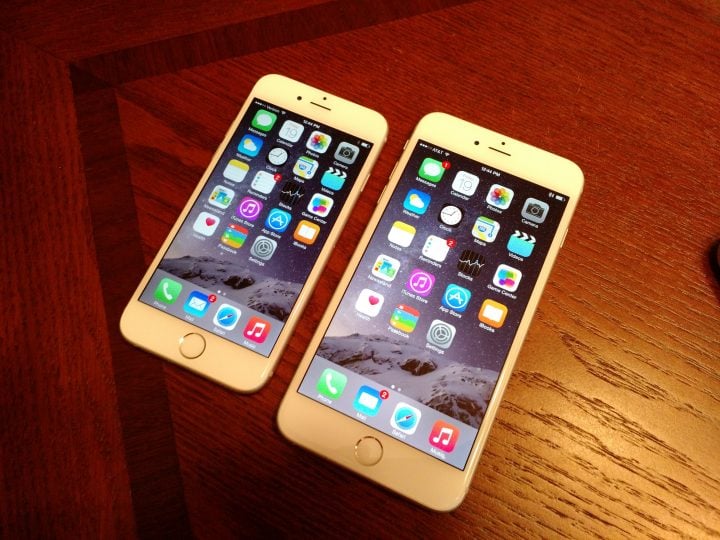 The iPhone 6s and iPhone 6s Plus will likely feature the same screen sizes as the current iPhone 6 and iPhone 6s Plus, but this doesn't mean that the display will be exactly the same.
One major upgrade for both the iPhone 6s Plus and iPhone 6s display that rumors show is on the way is a new way to touch the screen. Force Touch allows a display to detect a harder press and know that you want to do more than a normal tap.
This could work like it does on the Apple Watch. A normal press on the iPhone 6s display could hit a specific button, but a harder press could activate secondary controls or more options. This is not a long press, just a more forceful one. Multiple rumors suggest Force Touch is coming to the new iPhone specs list and there is even a hint in the iOS 9 code.
Other than that upgrade count on the following iPhone 6s display specs;

iPhone 6 – 4.7-inch – 1334 x 750 resolution, 326 ppi
iPhone 6 – 5.5-inch – 1920 x 1080 resolution, 401 ppi

This is the same as the iPhone 6 and iPhone 6 Plus. We also do not expect to see a Sapphire screen on the iPhone 6s this year.