Plenty of people were excited when Nintendo revealed its partnership with DeNA. For years, the company had avoided delivering any of its characters or games to Apple's iPhone or devices running Google Android. Once the DeNA partnership was announced, folks just assumed that the first fruits of that partnership would be a game featuring Mario or Pikachu. What we got instead was Nintendo Miitomo.
Nintendo Miitomo isn't a game in the way that you'd think of one. Really it's half messenger app and half game. It mixes social networking and communication, with a rewards system and purchasable items. The idea is that Nintendo Miitomo users are able to easily learn more about their friends and stay in contact. Instead of a drab interface, Miitomo integrates with Miis from the Wii U and Wii. You can see your Mii character and customize them with new outfits and extras. That's what the in-game currency is for, to buy new rewards and styles.
Read: Nintendo Miitomo Release: What You Need to Know
Here's some Nintendo Miitomo tips for those just downloading the game/messaging app for iPhone or Android.
Answers as Many Questions as You Can for More Gold
If you're a frequent smartphone gamer, you're already familiar with in-game purchases. Doing activities in free games gets you currency that you can spend on other in-game activities or rewards. Nintendo Miitomo lets users rack up gold, but it a really cool and personal way.
You get gold in Nintendo Miitomo by answering questions about yourself. The more questions you answer; the more gold you get. The app starts by asking you what your favorite food is. Once you've made it through the setup, you can return to the Questions menu to answer even more. Periodically, Nintendo Miitomo holds special events. During these events you get even more in-game currency for answering that event's themed questions.
You Can Skip Questions
Not feeling a particular question, or just looking to dip into Nintendo Miitomo and get right back out? You can skip questions and come back to them at a later date. Answering questions makes the experience more fun, but there's no pressure to answer anything that you don't want to. You can delete any questions that you've answered from the Account Management area in the menu.
Definitely Create or Link to a Nintendo Account
Eventually, Nintendo hopes to create an entire ecosystem based on Nintendo Account. For now, Nintendo Accounts integrates well with Miitomo.
Should you ever decide to reset your phone or delete Miitomo, you'll have wished that you signed up for a Nintendo Account. Those accounts are the only way you can back up your content inside the game/messaging app. You'll also earn rewards for Nintendo's Rewards program.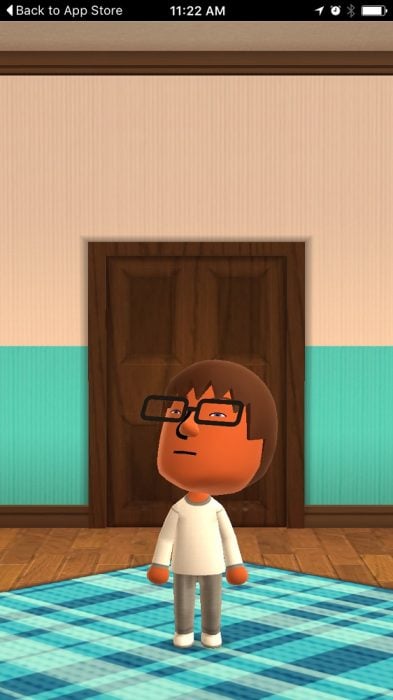 Nintendo Miitomo can be setup without a Nintendo Account, but don't invest the time in creating a new account or importing an old one. You'll thank yourself later.
Swipe Along the Edge of Your Screen
Because you're basically having a dialogue with your Mii, there's a lot of text in Miitomo. Instead of trying to tap on the tiny triangle in the message balloons, simply swipe from the right edge of your screen. This allows you to quickly cycle through message balloons.
Silence Your Miitomo's Voice
The Mii that you create acts as a narrator. The first thing you should do is head into Nintendo Miitomo's settings and turn off voice narration. For starters, the voices are a bit to synthetic. Also, you're bound to forget that your Miitomo can talk while in a public place.
If you're not sure you want to turn off your Mii's voice, try customizing it instead from the personality menu. At the very least, you might be able to make the voice a bit less annoying.
Share Your Miitomo QR Code
Many popular chat apps are using the QR Code as a quick way to get you links or other information. They're on the backs of products that you buy in retail stores, for example. Nintendo Miitomo makes it possible for you to become friends with other users just with a QR code that you share online or with other people in the same room as you.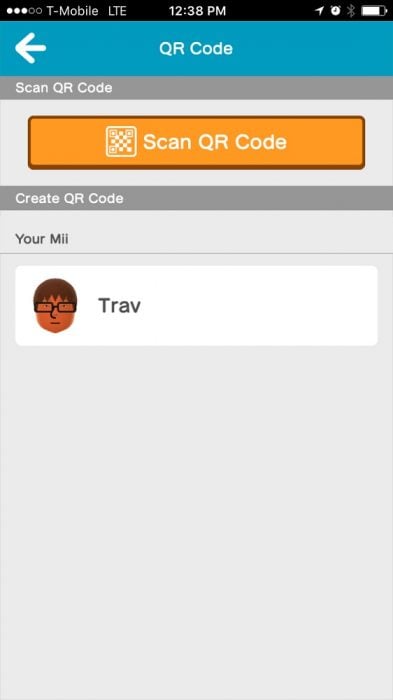 To share your QR Code, head into the game's Menu area.
Definitely Link to Facebook & Twitter
I think it's helpful for people to think about Nintendo Miitomo as a social networking app, more than a game. The questions and gold are a bit part of the experience, but you won't get anywhere with either one of them if you haven't made any friends. After all, part of the fun is seeing your friends answers to questions.
You can use QR Codes to get the details for everyone that's around you. It's easier to link Nintendo Miitomo to Twitter or Facebook for the rest though. Doing so makes it more likely that your relatives and friends who don't live near you can join in on the fun.
Good luck with Nintendo Miitomo.

As an Amazon Associate I earn from qualifying purchases.