7 Odd, Crazy and Weird iPhone 4S Cases
The iPhone may have the most accessories of any phone on the market, but that doesn't mean they're all good accessories.
Some iPhone 4S cases are downright weird, odd, crazy and well maybe even appalling. After much searching and head scratching I've rounded up 7 of the weirdest iPhone cases around.
From breasts and hands to fur and fake food, there's no end to the weird iPhone cases you can find online.
All of these cases are real. You can go buy them right now, but if you do, be prepared for weird looks and lost friends.
Would you be brave enough to use one of these weird iPhone 4S cases?

Breastie iPhone Case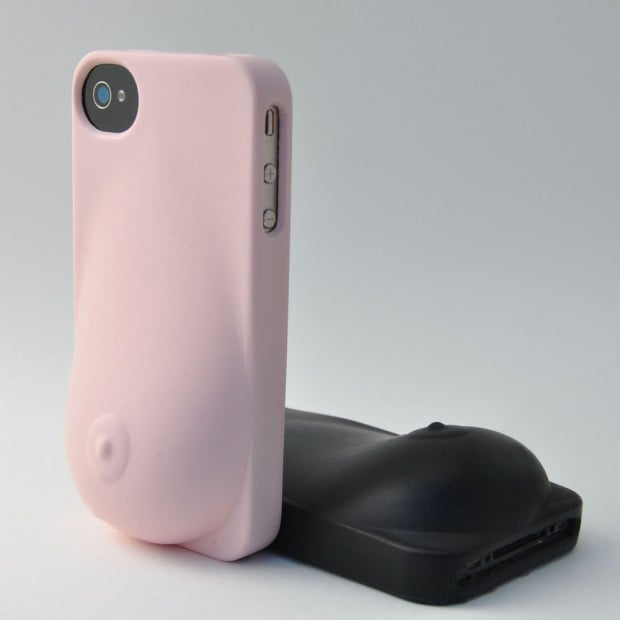 If you want to support the fight against breast cancer, and you want everyone to know it, forget the Susan G. Komen foundation and strap this fake breast iPhone case onto your iPhone 4 or iPhone 4S. Available in Black and Pink. $20 @ SavingBreasts.com

As an Amazon Associate I earn from qualifying purchases.