7 Quick Chargers for the Galaxy S7 & Galaxy S7 Edge
The Samsung Galaxy S7 and Galaxy S7 Edge are impressive phones with a lot of features, but a few are more important than others. Being water-resistant is nice, they have a good camera, but another thing all owners need to know about and use is quick charging. Known as Samsung Adaptive Fast Charging.
Many owners are likely looking for accessories, Galaxy S7 cases, and of course extra chargers for every room of the house. Here we'll be detailing what quick charging is, and recommend a few great options for users to purchase.
Read: 10 Common Galaxy S7 Problems & Fixes
Quick Charge, Turbo Charging or Adaptive Fast Charging are all names manufacturers use. With battery capacity technology going nowhere, new ways to recharge our smartphone battery faster have arrived instead. Basically allowing the battery to turbo charge at an extremely quick pace when it's nearly depleted. Samsung promises 5 hours of battery life after just 10 minutes on the wall charger. Awesome, right? Read on for more details and some awesome chargers worth buying.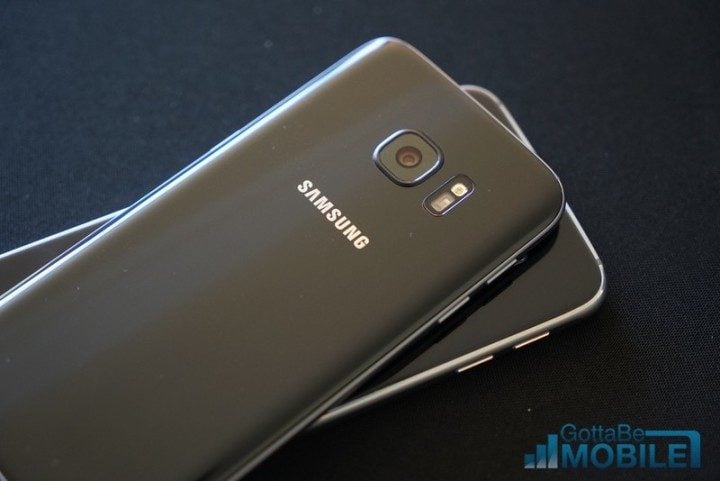 A technology called "Qualcomm Quick Charge" was announced a few years ago, and allows smartphones to recharge faster than ever before. Now we have Quick Charge 2.0, which lets a phone recharge from 0-50% in about 25 minutes, and fully charge in roughly 80 minutes, rather than 2-3 hours. Samsung's Galaxy S7 and Galaxy S7 Edge have this technology, and owners will want wall and car chargers that can take advantage of it.
Sadly the S7 and S7 Edge only have QC2.0 and not the newer Quick Charge 3.0 technology, which is even faster. While that's unfortunate, these phones still charge faster than most, and have some of the biggest batteries of any Galaxy S smartphone ever released. They also don't have any problems, like the Galaxy Note 7 that some of you may have returned for a Galaxy S7 instead.
Quick Charge Technology
Essentially when the battery is below 10%, it charges at an incredibly fast rate and gets nearly 50% battery capacity in under 30 minutes. This is typically enough for the rest of a day at work, or to get users through a night out with friends or family. After 30 minutes it slowly goes back to regular speeds to preserve the life of the battery, and still get you fully charged. Below is a preview of what quick charging does, shown by Qualcomm on the Nexus 6, which works nearly identical to Samsung's Adaptive Fast Charging on the Galaxy S7 and Galaxy S7 Edge.
As you can see, Quick Charge is very fast. Using a regular charger found at a gas station, or from an older device you pulled out of a box or closet, the S7 will recharge very slow. In fact, as slow as a phone would from 2012 or 2013. The device on the far end got to 50% in the same amount of time a regular charger delivered only 22% battery life. That's a huge increase, and something worth using every day.
Read: 14 Exciting Official Galaxy S7 Accessories
In order to enjoy these fast speeds owners must use a Quick Charge certified wall-plug and any micro-USB cable, or the charger that comes in the box with the Galaxy S7 and Galaxy S7 Edge. While plugged in, the notification bar will say "Fast Charging" if it's a good charger, or "Cable Charging" if it isn't a certified fast charger. Keep this in mind, and look for it. It also switches back to standard cable charging speeds once it gets above 80%, as it's charging at regular speeds to preserve the life of the battery.
This is one of the best new features on smartphones in a long time, one that many don't know about. Thankfully the Galaxy S7 has a Samsung "Adaptive fast charger" in the box, but if you're like us and want an extra for other rooms in the house, below are seven excellent options to buy. The S7 lineup is more popular than ever before, and many Note 7 users have switched to it as well. If so, grab a few chargers below and enjoy faster charging.
Samsung Official "Adaptive Fast Charger"
The best bet is to just buy a second official charger made by Samsung. To be specific, the Samsung Adaptive Fast Charger. This ensures you're getting the perfect charger made exactly for your smartphone. Samsung sells these on its own website, but they're currently on sale at Amazon for only $12.00. Now users can get one for every room in the house.