7 Reasons to Install iOS 8.4
There are some valid reasons to avoid Apple's new iOS 8.4 update right now. There are also some reasons why you might want to install the iOS 8.4 update today. Here, we focus on the latter. Here are the people that should install the iOS 8.4 release on iPhone, iPad or iPod touch right now.
Earlier this week, Apple finally took the iOS 8.4 update out of beta and released it to iPhone, iPad and iPod touch users around the world. The update is much larger than your standard incremental update as it brings more than just fixes for lingering iOS problems.
In addition to bug fixes and enhancements, Apple's new iOS 8 upgrade brings big changes to iBooks and the company's new Apple Music platform that will compete against services like Spotify, Pandora, and more. It's a substantial update and one that many iPhone and iPad users have eyes on now that it has been released.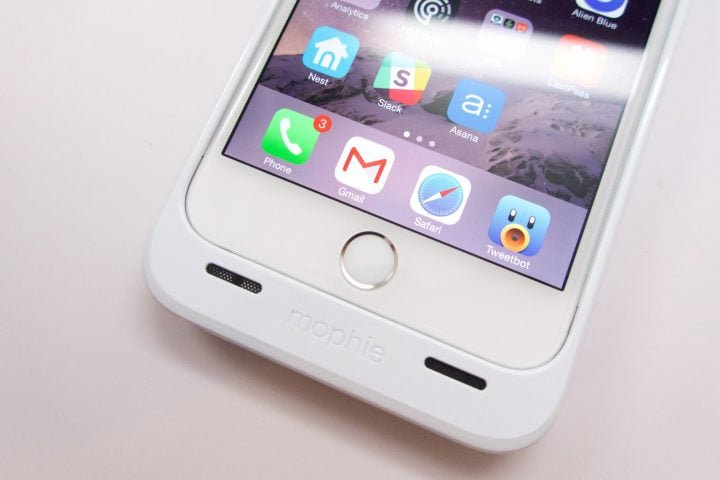 Earlier this week, we relayed a few reasons why you might want to skip the iOS 8.4 update, at least for the moment. Those reasons are still valid. That said, today we want to share a few reasons why you might want to install Apple's latest iOS upgrade right now or in the near future.
You Want to Try Apple Music
Maybe the best reason to install iOS 8.4 on your phone is so that you can try out Apple's new Apple Music service.
Apple Music is Apple's brand new streaming music platform that's housed inside of the company's redesigned Music application. In an effort to entice users, the company is offering a free three month trial to anyone with an Apple ID. If you own an iPhone, iPad or iPod touch, you have an Apple ID.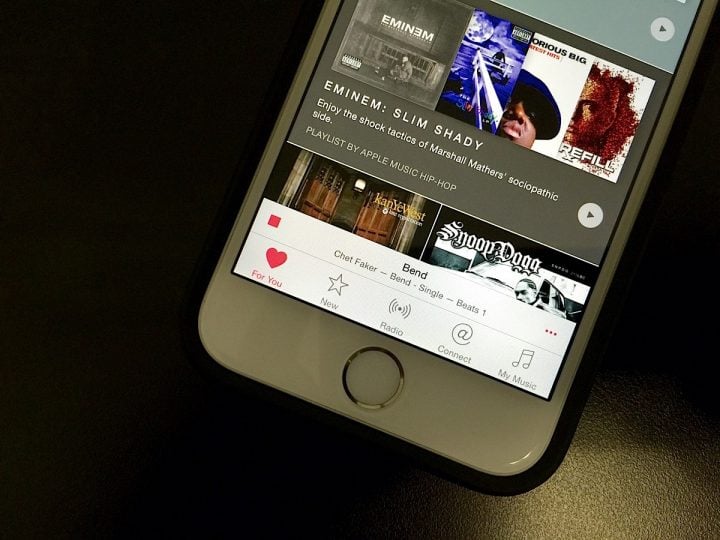 Thing is, you can't access Apple Music unless you move to iOS 8.4 or the upcoming iOS 9 beta. So if you're at all interested in the service, you will need to install the update on your device.
We've been digging into Apple Music since the iOS 8.4 release and we're impressed with the service that Apple's built. You might agree but you truly won't know until you've tried it yourself.
You Use iBooks
Music is the focus in iOS 8.4 but it's not the only platform that got an upgrade in Apple's new update.
Apple also released some big improvements to its iBooks platform. We've been using them since yesterday's iOS 8.4 release and we think that a lot of people are going to enjoy these changes. As a reminder, here's what changed:
Browse, listen and download audiobooks from inside iBooks

Enjoy the all-new Now Playing feature, designed specifically for audiobooks

Books that are Made for iBooks now work on iPhone in addition to iPad

Find and pre-order books in a series right from your library

Improves accessibility of widgets, glossary and navigation in books made with iBooks Author

New default Chinese font

New setting to turn off Auto-Night theme in your library

Resolves an issue that may have prevented Hide Purchases from working 

Resolves an issue that may have prevented downloading books from iCloud
So, what we have here is a combination of new features and bug fixes for an application that's among the most popular on the iPhone, iPad and iPod touch.
If you consider yourself an avid iBooks user, iOS 8.4 is probably worth a download for these features alone. We always encourage you to seek other feedback before making a decision but so far, we like what we see.
You Own an Apple Watch
If you own an Apple Watch, you probably want to think about installing the iOS 8.4 update because it fixes an extremely annoying issue.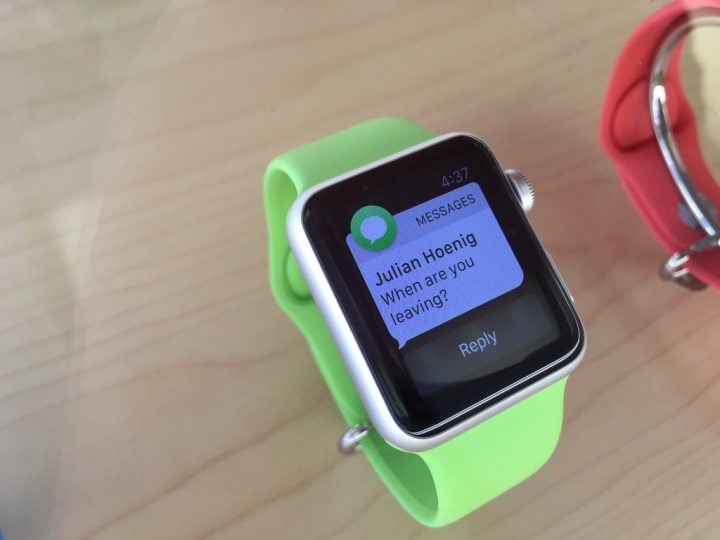 The iOS 8.4 update brings a fix for an issue that caused some deleted Apple Watch applications to reinstall. It's an annoying bug and one that you can eliminate by upgrading.
It Fixes An Annoying Message Bug
iOS 8.4 also fixes another annoying iOS 8 problem.
In iOS 8.3 a certain string of Unicode messaged to a device could cause the Messages application to crash or the device to restart. Apple promised a fix for the issue in iOS 8.4 and it kept its promise. iOS 8.4 kills this bug and it probably won't be coming back anytime soon.
You Can Trial iOS 8.4
You might want to install iOS 8.4 right now or sometime in the near future because you can essentially do a trial run with the update on board your device.
Thanks to a loophole, you're currently able to drop back down to iOS 8.3. (You can't go back to anything older than that though so if you're on iOS 8.2 or below, keep that in mind.) The downgrade to iOS 8.3 should be open for a week or more which gives you time to test out iOS 8.4 to see if you like it and its features.
If it's not on par with your standards then you can simply drop back down to iOS 8.3 and wait for Apple to release its next update. Maybe that's iOS 8.4.1. or maybe it's iOS 9 in the fall. We can't be sure at this point.
You Care About Security
Apple didn't talk about this on stage at WWDC 2015 but iOS 8.4 comes with a ton of security enhancements for iPhone, iPad and iPod touch. These are crucial, especially to those of you that store or view sensitive data on your device. If this is something you care about, iOS 8.4 is worth an install.
iOS 8.4 Performance
Finally, if you're looking for performance upgrades, iOS 8.4 is probably worth a download.
We've been using the update for 24 hours now and the update is performing well across all of our iPhones and iPads which include the iPhone 6, iPhone 6 Plus, iPhone 5s, iPhone 5, and more.
While it has only been a day, we're confident that the update's stability is going to hold. This is an update that went through an extensive beta process and it's an update that arrives on top of a solid foundation. iOS 8.3 brought tons and tons of bug fixes for iOS 8 problems.
There are iOS 8.4 problems but from what we've seen, most of them are isolated. The update doesn't appear to have any major issues on board so if it's fixes or a performance boost you're after, iOS 8.4 is worth a shot.

As an Amazon Associate I earn from qualifying purchases.