7 Reasons to Skip iOS 8 Beta
The iOS 8 update won't land for the public until sometime this fall but thanks to the beta program, there is a way to get hands-on with the update ahead of its release. That said, while getting the new iOS update early might sound like a great idea, there are actually some very good reasons to skip the iOS 8 beta.
As expected, Apple debuted its latest version of iOS, iOS 8, on stage at WWDC 2014. Like all previous iOS updates, the software will be bringing a significant changes to the iPhone, iPad and iPod touch owners later in the year. While WWDC 2014 did not show off all of iOS 8's rumored features, there are still plenty of additions that have iPhone and iPad owners excited, particularly the changes the company made to iMessage.
Unfortunately for iPhone, iPod touch and iPad owners, that excitement is diminished by the fact that Apple won't be releasing the software until sometime this fall, possibly in September alongside the iPhone 6. Fortunately, there is a way to get iOS 8 right now and that's in the form of the iOS 8 beta.
As expected, Apple released the iOS 8 beta to developers today so that they will be able to tinker with the software ahead of its arrival this fall. Paying developers are now able to install iOS 8 beta onto their iPhones, iPads and iPod touches well before the release of iOS 8. Developers that wish to join Apple's beta program only need to pay the $99 fee for access to the new update.
Before downloading the iOS 8 beta, there are some things that developers need to keep in mind. iPhone, iPad and iPod touch owners who are thinking about taking the plunge with iOS 8 beta should know that it's not all fun and games and that it's nothing like downloading and installing a regular Apple update.
That said, here are seven reasons to skip the iOS 8 beta.
If You Don't Have a Backup Device
If your iPhone is your only smartphone or if your iPad is your only tablet, then you probably want to skip the iOS 8 beta. iOS beta updates are in the beta program for a reason. They are unfinished and have the potential to wreck havoc on your device. Last year's iOS 7 beta and OS X Mavericks beta caused numerous problems for users in the build up to their public releases.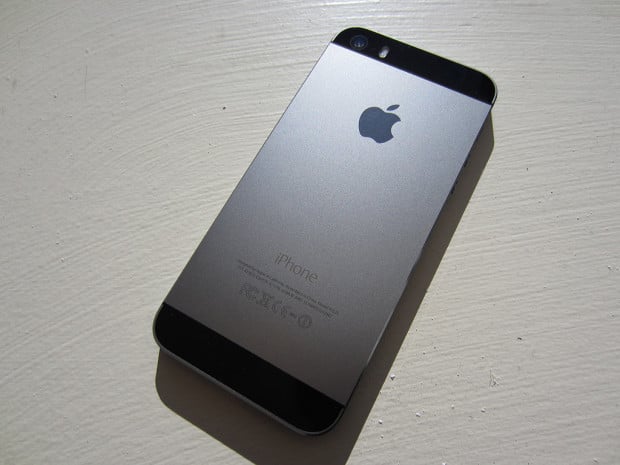 Users that are heavily dependent on their iPhone or iPad either for work, school or leisure will certainly want to think twice about installing it. Those that own multiple iPhones or iPads are in a little better shape though as we'll point out, there are a number of other reasons to avoid installing the iOS 8 beta.
Non-Functioning iPhone or iPad
Forgetful types and those that do a lot of traveling will probably want to skip the iOS 8 beta. This is due to the fact that Apple's beta software expires after a certain amount of time.
After a beta update expires, devices that aren't updated to the latest version of the beta will become temporarily bricked until they can connect to a computer and update to the current beta.
In some cases, that could mean weeks without access to a phone or tablet, something that obviously isn't going to be an attractive side effect for you iPhone and iPad users. Additionally, once the software does become available, owners will have to download and restore their iPhone which is an extremely slow process.
iOS 8 Beta Could Break Apps
Another major headache that iOS 8 beta users could run into are incompatible or unstable applications. After installing iOS 8 beta, there is a very good chance that some applications will start behaving badly. Whether that is general instability like random crashes or broken features, we almost always see iOS beta users complain about problems with applications.
Some users have reported increasingly good functionality with Apple's beta software but that doesn't mean that iOS 8 beta is going to be flawless. Beta software releases never are. So before installing the iOS 8 beta, know that applications have the potential to go haywire.
Pain to Downgrade
Installing the iOS 8 beta might be a painless process but what if you run into issues and decide to go back to iOS 7? Well, there are ways of doing that but they are time consuming and will cause headaches for those that either haven't performed the process before or consider themselves extremely impatient.
Simply put, there is no easy way to downgrade back to iOS 7. It's a pain in the neck and if possible, it's a process that iPhone and iPad owners are going to want to avoid. In other words, you need to be absolutely sure that installing the iOS 8 beta is what you want lest you want to face the downgrade process in the face.
Lose iOS Jailbreak
If you install the iOS 8 beta, you're going to lose your jailbreak. Even worse, you're not going to be able to go back to a version of iOS 7 that is jailbreakable. Unfortunately, an iOS 7.1.1 jailbreak remains available for the iPhone and iPad. It's only available for iOS 7.0 and the developers have made it clear that they probably won't be releasing a jailbreak until iOS 8 arrives in the fall.
Jailbreaking an iPhone or iPad allows for intense customization that Apple doesn't allow inside of its closed operating system. iOS updates continually add features that were once only available through a jailbreak but there still are plenty of reasons to jailbreak an iPhone, iPad or iPod touch.
Just remember that you won't be able to do so if you shift to the iOS 8 beta.
Bugs
iOS 8 is an unpolished version of iOS. There is a reason it's in the beta process. If none of other reasons are enough to get you to skip the iOS 8 beta, consider this.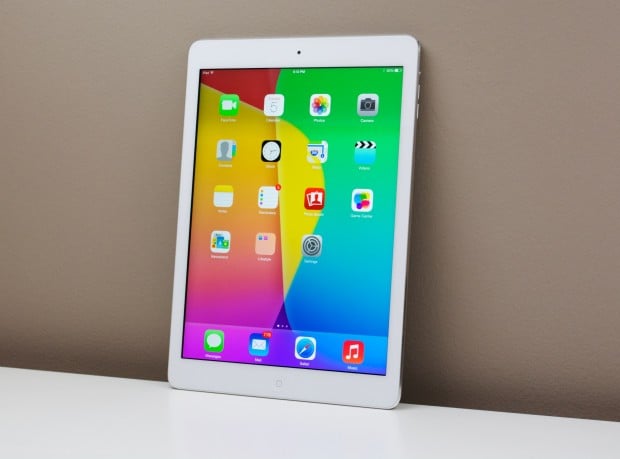 iOS betas are typically very unreliable in general. In the past, we've heard about and seen decreases in battery life, problems with cellular and Wi-Fi connectivity and general instability including random reboots. Betas are betas and they are meant for developers and not the general public.
iOS 8 beta problems haven't surfaced yet because the update is just a few hours old but rest assured, we'll see a number of issues pop up over the next few months as Apple releases more iOS 8 beta updates to developers.
It May Not Be Worth the Trouble
In addition to potential iOS 8 beta problems, iOS 8 beta probably isn't the full version of iOS 8. In fact, we're quite sure that this is a watered down version of the update.
Apple only announced a fraction of the software features that are expected to debut alongside iOS 8 this fall. In fact, it left out several of the most rumored and most exciting iOS 8 features including split-screen multitasking for iPad.
There are certainly some features to like but the iOS 8 beta that's available right now isn't the fully featured iOS 8 update that will arrive this fall and thus, for many, it may not be worth the trouble.

This article may contain affiliate links. Click here for more details.