7 Reasons to Wait for the Galaxy Note 7
Right now there are a lot of excellent smartphones available to buyers, especially Android fans looking at the Galaxy S7, HTC 10, or even older devices like the Nexus 6P. Buyers are likely weighing all of their options, and with that in mind here we'll be going over reasons to wait for the new Galaxy Note 7. A big one being the very early release date mentioned below.
Following a trend we all know by now, Samsung released the impressive Galaxy S7 and S7 Edge in March, and before the summer comes to a close an all-new and improved Galaxy Note 7 (skipping the Note 6) will arrive. Rumors suggest the new Note will be here earlier than ever before, and it will have plenty to offer.
Read: Galaxy Note 7 Leak Confirms Curved Display
Technically the new Galaxy Note 7 isn't even official yet, but Samsung has confirmed it will be called the Note 7, and will be announced on August 2nd. Countless leaks over the past month have painted a clear picture, and we'll be using those to explain reasons we believe it could be worth waiting for. Not to mention better than the Galaxy S7.
Samsung's been increasing the rate at which they launch flagship smartphones, likely to stay ahead of the Android and Apple competition, and that will be more clear than ever when the Galaxy Note 7 is unveiled in early August.
There's no doubt the Galaxy Note 7 will be the best model yet, as that's the natural evolution of smartphones. However, Samsung made massive strides this year to combine the best of both worlds with design materials and features, and that will be what completes their next phone. Here's why I'll be waiting for the new Note.
Improved Design & Display
First off, nothing is remotely confirmed at this point, although we have a relatively good idea regarding what's coming based off past releases, rumors, and the leaked photos linked to above.
For years the Note has been 5.7-inches, with a beautiful 2k resolution display. This year the Galaxy S7 Edge though, offers a curved 5.5-inch screen that's nearly just as big. Meaning Samsung will need enough to differentiate the two. The result is every report, leak and rumor claiming it will be around 5.8-inches, if not bigger.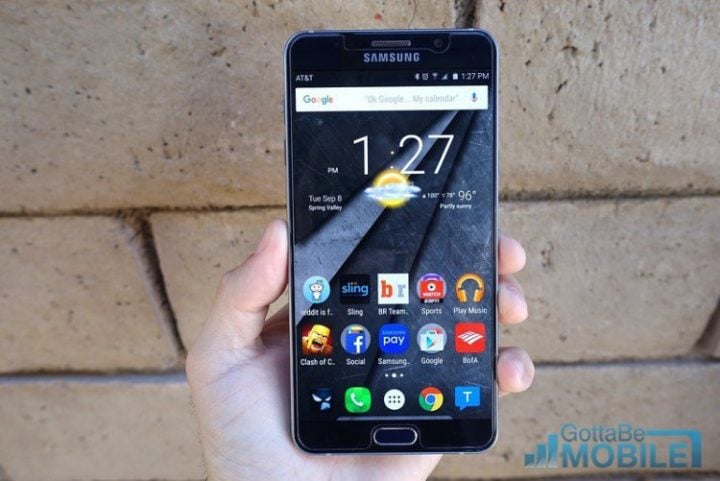 Meaning the new Galaxy Note 7 could end up with a 5.8-inch 2560 x 1440 Quad-HD Super AMOLED Display. Just big enough to make a difference. The only downside, which could be an upside to some, is most likely it will feature a curved edge similar to the Galaxy S7 Edge. Rumors are now saying it'll remain 5.7-inches, and only a curved model will arrive. We'll have to wait and see.
We'd prefer both a flat and curved model, but Samsung could streamline it all into one big phablet this year.
Samsung's new smartphone will be very similar to last years model, with an improved and refined design made up of all metal and glass. The Galaxy S6 and S7 are almost identical, and we're expecting the same later this year. Similar but with improvements like water-resistance, more durable, a micro-SD slot and more. If you love the Note 4 or Note 5, Samsung's next model should be even better.
Galaxy Note 7 Micro-SD Slot
Perhaps the biggest missing feature from last year was a micro-SD slot to expand storage. Something nearly all Samsung devices have offered for years. The Galaxy S6 and Note 5 only had 32GB of storage, which wasn't enough for most. Samsung heard the cries and complaints loud and clear, and returned it in 2016.
The new Galaxy Note for 2016 will most likely come equipped with 64GB of internal storage and a micro-SD slot for storage expansion. This will be a big deal, as users can add a 200GB micro-SD card full of anything they'd like.
At the end of the day the new Note will have a micro-SD card slot, and everyone can go back to enjoying expandable and swappable storage. This is a big deal.
Improved Camera
In our Galaxy S7 Edge review we gave the smartphone huge praises for the camera. In fact, all around the web it's been called the best smartphone camera available. Samsung lowered it down from 16 megapixels to a new 12 Dual Pixel lens that's extremely capable.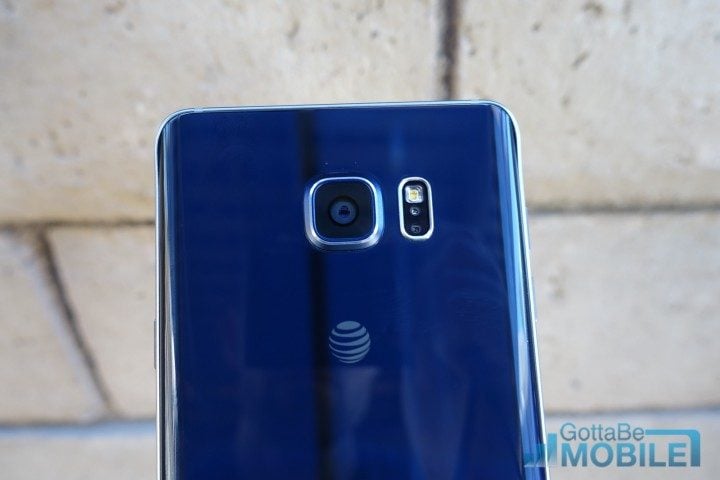 The new camera in the Galaxy S7 will come to the Note 7, and may be even better or have more to offer. One leak said 13 megapixels instead of 12 MP. Its a blazing fast f/1.7 aperture camera that takes fast photos, auto-focuses almost instantly by using 95% more pixels to focus, dual phase detection, and a large sensor to capture more light faster. Meaning fast clear photos without blur or distortion, even in low light situations.
It has an excellent camera that continuously produces great results, beats the iPhone, and it will be inside the new Note. This alone could make the Galaxy Note 7 worth buying.
IP68 Dust & Water Resistant
Another thing that many can look forward to, which is a feature that we've never had on a Note, is water-resistance. The Galaxy S5 was IP67 rated, but the new Galaxy S7 is IP68 rated to go under more than 5 feet of water for over 30 minutes and come out fine. Our own tests have proven it can handle accidental drops or spills.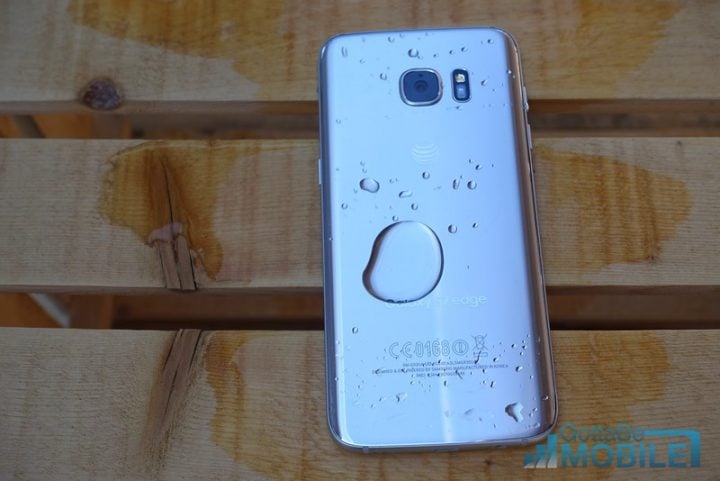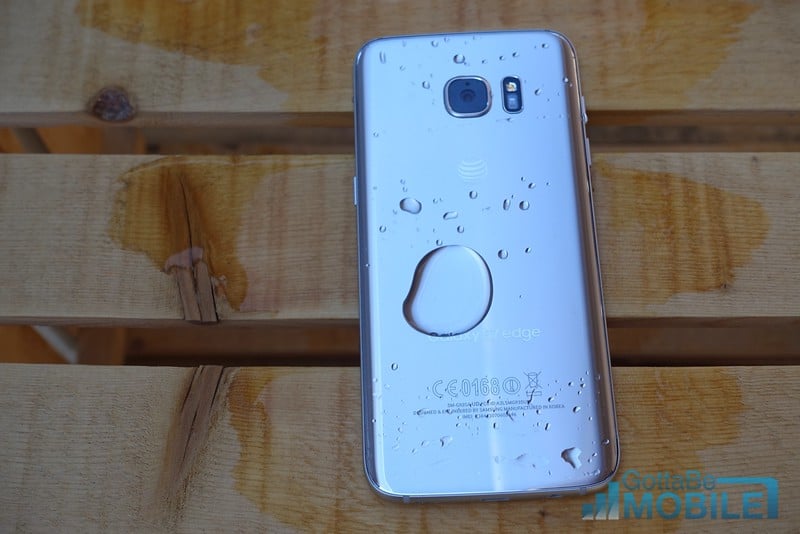 Multiple different sources claim the Galaxy Note 7 will too have an IP68 rating. Delivering a huge, capable and powerful smartphone that won't die if it gets wet is extremely important to a lot of potential buyers.
Galaxy Note 7 Specs & Performance
The current Galaxy Note 5 is still extremely powerful with a fast 8-core processor and 4GB of RAM, but the new model should be even better. It always comes later in the year, and has the latest and greatest technology throughout.
Galaxy Note 7 Specs (Rumored)
5.7-inch 2560 x 1440 Quad-HD Display (Curved)
Samsung Exynos 8-core Processor with 6GB of RAM (US may have Snapdragon 821)
64GB Storage with micro-SD support to expand storage
Android 6.0 Marshmallow
12 DualPixel Camera with IOS (improved software, features)
5 MP Front Camera with f/1.7 aperture
Premium all metal design
Fingerprint Scanner, Samsung Pay, USB Type-C
Iris Eye Scanner technology
Integrated S-Pen Stylus
4,000 mAh Battery with Fast Charge, Fast Wireless Charging (or 4,200 mAh)
IP68 dust and water resistant
more
It's quite the list, but everything mentioned above is highly possible for the next Note. Samsung typically uses its own processors, adds more RAM, the latest tech, and is slightly better than the Galaxy S in most areas.
Samsung recently revealed 6GB of RAM modules for smartphones, which could debut in the this smartphone. Offering improved performance, better multi-tasking, and work great with dual window support in Android N. We saw a benchmark with a new Note having only 4GB but we're fully expecting 6GB and a new USB Type-C port for charging.
Iris Scanner for Improved Security
Most phones these days have a fingerprint scanner for improved security, mobile payments and other things for the lock method. The next step in that evolution is an Iris eye scanner, which Samsung has apparently been working on for years.
It sounds like something out of a James Bond or Mission Impossible movie, but will debut this summer We heard it would arrive in the Galaxy S7, which never happened. Then on May 25th Samsung released its first device with an Iris Eye Scanner for improved security — a business or government tablet for India — which could be a soft-launch before integrating the technology into its upcoming phablet.
Above is an image found by SamMobile, which reportedly confirms the Iris Eye Scanner is in the works. It shows that Samsung has ordered "Iris Cam" parts for an upcoming device. Since then we've all but confirmed it by leaked photos, specs from anonymous sources and more.
The Galaxy Note 7 will have an Iris eye scanner for improved security. We'll have to try it to know if it'll be truly useful and better than a fingerprint.
Battery Life, Charging & Release Date
Last but not least, is battery life and the release date. Samsung improved by leaps and bounds in 2016 by offering the best battery life on any Samsung smartphone to date. The Galaxy S7 Edge has a huge 3,600 mAh battery, compared to a tiny 2,550 mAh battery in the Galaxy S6 from 2015.
The Note could be even better though. Latest reports and rumors suggest it will have either a large 4,000 mAh battery, or possibly even a 4,200 mAh battery with Quick Charge 3.0 technology. Last year the Note 5 only had a 3,000 mAh battery.
If this rumor is accurate, it will be the #1 selling point for myself, and likely many other potential buyers. Having a phone that lasts forever, and can recharge with a new USB Type-C charging port that can recharge it from 0-80% in 35 minutes, or fully recharge in just over 90 minutes. Sounds nice, right?
As for the release date August 2nd has been rumored for months as the launch, and Samsung confirmed that this week. August 2nd in New York City the Note 7 will be unveiled. That said, a few sources believe August 2nd will be the release date too. Launching and becoming available the same day it's announced. If not, expect it to be available within two weeks around August 15th. So the wait is almost over.
All said and done the new Galaxy Note 7 for 2016 should be similar to last year in looks, but better in every other way. From a water-resistant design, micro-SD slot, huge battery, great camera and more. If the Galaxy S7 Edge gives us any idea of what to expect from the new Note, it's certainly worth waiting for.