7 Reasons to Wait for the Galaxy S7
A lot of great Android smartphones are available right now and buyers are likely weighing all of their options, like the Nexus 6P or Galaxy S6. Here we'll go over a few reasons to wait until the Samsung Galaxy S7 is released.
Just as Samsung has done for the past few years, a new Samsung Galaxy is coming early this year. However, this year the company wants to be first to market, and rumor has it the Galaxy S7 will be released within the first week or two of March.
Read: 6 Reasons Not to Get the Galaxy S6 Right Now
As January came to a close Samsung announced an event called Samsung Unpacked set for February 21st in Barcelona, Spain. This is where two new Samsung Galaxy S7 phones will be announced, and quickly released. Below are a few details regarding the release, what to expect from the phones, and why the Galaxy S7 is worth waiting for.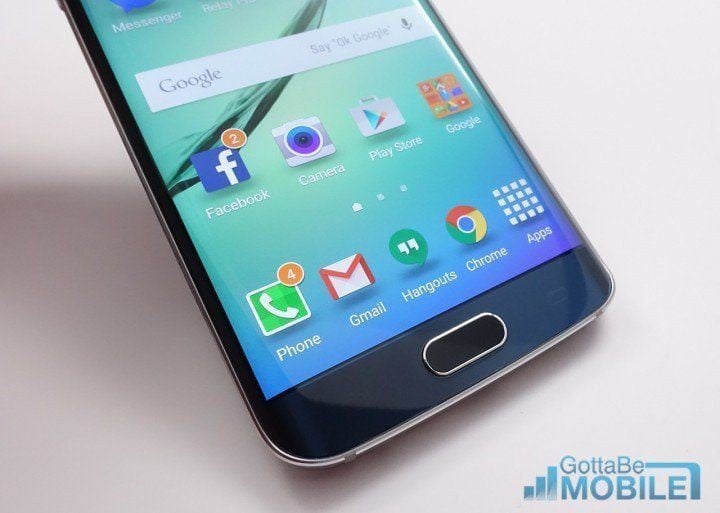 There is no doubt that the new Galaxy S7 will be better than the year before it, the Galaxy S6. That's the natural evolution of the smartphone market. However, from everything we've seen so far it will look extremely similar to last year, in every way.
At first users may see it and think there isn't much new, like Apple does with the yearly "s" release, but in 2016 buyers are getting an all-new Galaxy with tons of great features, improved battery life and other things. We'll go over all of that and more below.
Better Performance
Countless rumors and leaked benchmarks have all but confirmed the Galaxy S7 will be the most powerful Samsung device ever released. And while we don't know everything yet, we have a good idea of what to expect.
The Samsung Galaxy S7 and Galaxy S7 Edge will be powered by a new and improved Qualcomm Snapdragon 820 processor with 8 cores and 4GB of RAM. The Galaxy Note 5 had an 8-core processor that was older and not as fast or efficient, and only 3GB of RAM.
The Snapdragon 820 will likely be in the Galaxy S7 and Galaxy S7 Edge in the United States and a few other regions, while a Samsung-made Exynos 8-core chip will be in the phone for most other regions around the globe. Some reports state Samsung's chip is better, but Qualcomm supports all major 4G LTE networks in the United States.
That isn't the only thing though. The Galaxy S7 will also run Android 6.0.1 Marshmallow out of the box. This is Google's newest, best, and most efficient version of Android yet. It performs better, has better battery life with a feature called "Doze", improved security, native fingerprint support, Samsung and Android Pay and more.
What this all means is the Galaxy S7 will be more powerful and faster than ever, more efficient, last longer than the Galaxy S6, and perform great with 4GB of RAM. That's as much as many laptops from just a few years ago. A few reports even claim Samsung's TouchWiz interface over stock Android will be slimmed down, and that Samsung worked closely with Google to make the software blend better with their hardware, for the best Samsung Galaxy experience to date. We'll have to wait and see.
Improved Design & Display
The Galaxy S7 will have a 5.1-inch 2560 x 1440 Quad-HD AMOLED HD display. Samsung makes the best screens inside any smartphone, and won awards for three years straight. The Galaxy Note 5 looks amazing, and is still the best screen I've ever used on a smartphone.
That same great technology will be added to an even smaller 5.1-inch screen on the Galaxy S7, and we're hearing the Galaxy S7 Edge will be 5.5-inches. Not too small and not too big, like the Galaxy S6 Edge and huge Galaxy S6 Edge+ released last year.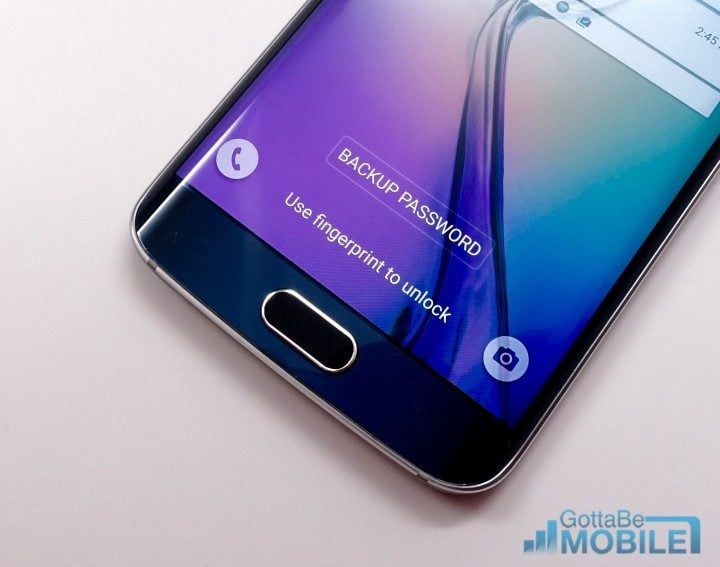 With each release Samsung has improved the screen technology, and we're expecting a once-again improved screen this year as well. Including the curved 5.5-inch Galaxy S7 Edge.
That all said, the overall design will be nearly the same. Countless rumors suggest they kept the award-winning design from last year, but rounded off the edges and curved the back. This will make it easier to hold, and feel thinner in the hand than it really was, like the Note 5.
Expect the Galaxy S7 and S7 Edge to look very similar to last year, but be better in every way. The new camera we'll mention below is also thinner, which means we won't have the huge bulge on the back. It will be fast, sleek, made of glass and aluminum, and should be their best device to date.
New and Better Camera
Over the past couple of years the Galaxy S and Note lineup have all had 16 megapixel cameras. Last year the Galaxy S6 and Galaxy Note 5 both had 16 megapixel options like the year before, but improved. Things like a faster shutter speed, improved controls, optical image stabilization and other additions. The Note 5 beat the iPhone 6 in camera reviews, it was that good.
However, things will be different this year. In 2016 the Galaxy S7 will only have a 12 megapixel camera. Wait, what? This might sound bad, and will be a PR nightmare, but the camera is and will be better.
Megapixels are only a small part of the story with a camera. In fact, the new 12 megapixel camera will reportedly be faster, have improved low-light performance, and capture better overall photos. Leaks suggest a bigger sensor to let in more light, yet have a fast f/1.7 aperture. The Nexus 6P, iPhone 6s and more have a similar 12 megapixel camera that works great, so this shouldn't concern any potential buyers.
The new camera has a bigger sensor, but isn't as big or deep. Meaning a smaller bulge on back for an improved design, and it leaves more room for a bigger battery which we'll explain below.
All said and done, the Galaxy S7 camera will be better than last year, but we'll have to wait for the announcement to know more.
Micro-SD Support
The biggest complaint about the Galaxy S6 is it didn't have a micro-SD slot for owners to expand and add extra storage. Instead we were stuck to getting 32 or 64GB. Being able to add a 128 or even a 200GB micro-SD card is a huge feature, one that's making a return.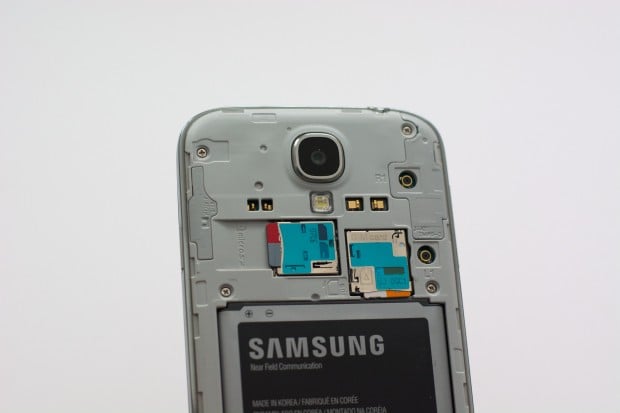 The Wall Street Journal, and popular leakster Evan Blass (@evleaks) have all suggested the Galaxy S7 will return the micro-SD slot. This should be huge for many who kept the Galaxy S5 and skipped the Galaxy S6. The wait was worth it, and you'll want to buy the Galaxy S7. We hope this rumor is true, and most signs are pointing to it being accurate.
I'll be adding a 200GB micro-SD card to mine. To add credence to these rumors, Android 6.0 Marshmallow has better supports for removable storage, so now there is no reason to exclude it. Expect a micro-SD slot in the Galaxy S7, S7 Edge and hopefully the Note 6 later this year.
IP67 Dust & Water Resistant
Another thing that many can look forward to, which is a feature being returned is IP67 rating. Meaning the Galaxy S7 will be dust and water resistant. We saw this with the Galaxy S5, but it took too many design changes to make it happen.
Multiple different sources claim the Galaxy S7 will have an IP67 rating. However, there won't be ugly and frustrating flaps over the ports. Instead the company will likely use a nano-coating on the micro-USB and 3.5mm headphone ports, similar to what Sony has offered for years on its IP68 certified smartphones.
The Galaxy S7 will be better, faster, have a premium design and a micro-SD slot, but still be as durable as ever. Look forward to an exciting new phone.
Pressure Sensitive Display
In September Apple released the new iPhone 6s with 3D Touch, also known as a pressure sensitive display. This allow for all types of new controls, quick access to apps or settings all by pushing harder on the screen. Sensing the pressure of a touch. Tap for a preview, push harder to open. Reviews of 3D Touch are everywhere, and most seem to love it.
Countless rumors, even from big sources like the Wall Street Journal or Reuters claim this will debut on the Galaxy S7 as well. We've even seen a video highlighting a few potential features Samsung will employ. The video below is just a teaser of the possibilities, and we'll have to wait for the February 21st Galaxy S7 event to know exactly what all Samsung had in mind.
https://www.youtube.com/watch?v=g9lcaL-UqIk
Better Battery Life
Last but not least is battery life. The Galaxy S7 will have a bigger battery, one that lasts longer, and recharges quicker than ever before. The need for a replaceable battery is pretty much gone.
The Galaxy S5 had a 2,800 mAh battery and most users found that to be sufficient. Then last year the Galaxy S6 only had a small 2,550 mAh battery but a more efficient display, processor, and software to make up the difference, but it wasn't enough. Battery life was a huge complaint from all Galaxy S6 owners, and Samsung took notice.
Every rumor we've heard up until now suggests the Galaxy S7 will have a bigger 3,000 mAh battery, and a huge 3,600 mAh battery in the Galaxy S7 Edge. The design allows for a bigger battery, especially now that the camera is smaller, and it will have the same "Adaptive Fast Charging" feature. Qualcomm Quick Charge 3.0 will recharge the Galaxy S7 from 0-80% in about 35 minutes. Essentially a quick drive home and few minutes on the charger is all owners will need to get them through an entire evening out.
We can expect the new Samsung Galaxy S7 and Galaxy S7 Edge to have bigger batteries inside, Quick (or Fast) charging technology, and fast wireless charging too. Giving users as many options as possible.
As of right now Samsung has scheduled the launch event of the Galaxy S7 and Galaxy S7 Edge for February 21st. Rumors suggest it will be released around March 3-4th internationally, and hit all major carriers on Friday, March 11th. This means we'll know everything soon enough, and may be able to buy one in just over a month. Stay tuned for more details.

This article may contain affiliate links. Click here for more details.