15 The Division Problems & How to Fix Them
Last updated December 23th
It's been a month since video game developer Massive and publisher Ubisoft finally launched The Division on Xbox One, PS4 and Windows PCs. In that time the game has matured, with features and small gameplay additions getting added all the time.
The Division isn't just a game that connects to servers. The game relies of servers, requiring an internet connection before its even playable. That online connectivity and seamless multiplayer experience make The Division the modern RPG that it is. It also means that The Division is vulnerable to any issues with internet connectivity and Ubisoft's tools behind-the-scenes.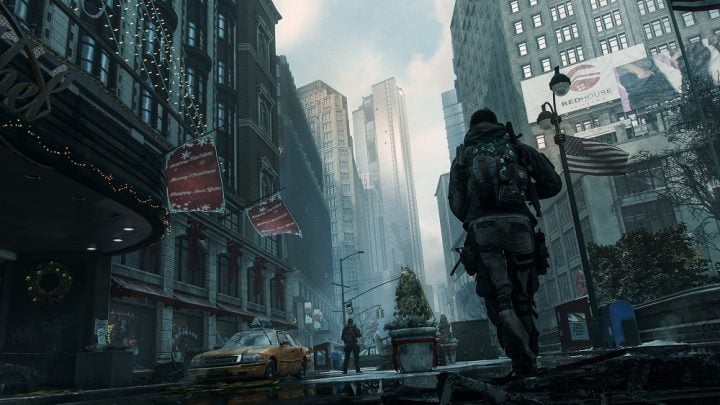 Players sidelined from saving New York City by these issues are taking to Ubisoft's forums and communities at large to voice their concerns. They're finding workarounds and ways to make sure that their friends can keep playing until Ubisoft and Massive have had a chance to address some of the smaller things going wrong with the game.
Gotta Be Mobile has compiled a list of common The Division problems hampering online connectivity, character creation and more. When possible, we've also collected specific fixes for these issues too.
The Division Problems: DLC Required Error
Users that purchase The Division Underground Expansion have noticed that despite downloading the necessary files for the expansion, they're unable to take advantage of the content they added. This is because there's a mission required for the new content to unlock. Look for any new missions on your map since downloading the new content. It's the gateway to the other pieces of new content.
Read: The Division Underground Expansion Release Date & Details
The Division Problems: Delta 20001082
Some users following The Division 1.3 Update report that they can't access some of the game's missions after downloading the latest update and the Underground Expansion. Specifically, there's a Delta 20001082 given whenever users try to access the new content, according to The Division Forums.
Ubisoft says this is because of server instability. The publisher will have more details soon.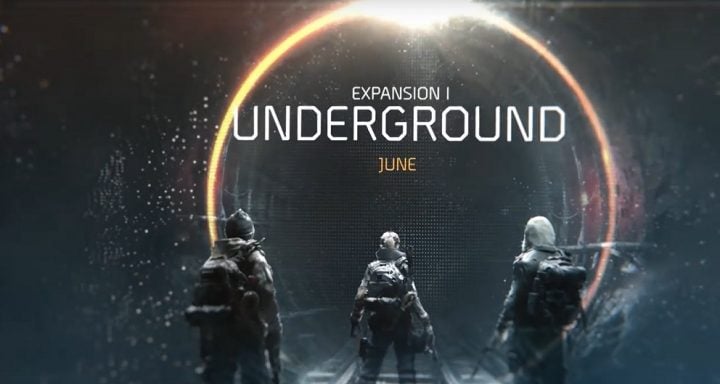 The Division Problems: Delta 20000988
A small number of Xbox One owners report not being able to connect to The Division servers reliably for more than five minutes at a time. Ubisoft says in a recent forum post that its engineers are still working to figure out what's causing the Delta 20000988 issue in a post on the game's community forum.
The Division Problems: Mike 20250383 (Sever Down)
There seems to be random spikes in Mike 20250383 errors. Leaving the game's specific error codes behind for a second, the issue is directly related to disc and digital copies of The Division for Xbox One, PS4 and Windows PCs all not being able to connect to Ubisoft's servers to log character progression and more. The error code is usually accompanied by, "your account is temporarily unavailable."
For now, Ubisoft has no estimated time for fixing Mike 20250383 errors and hasn't shared anything about the issue on its community forum.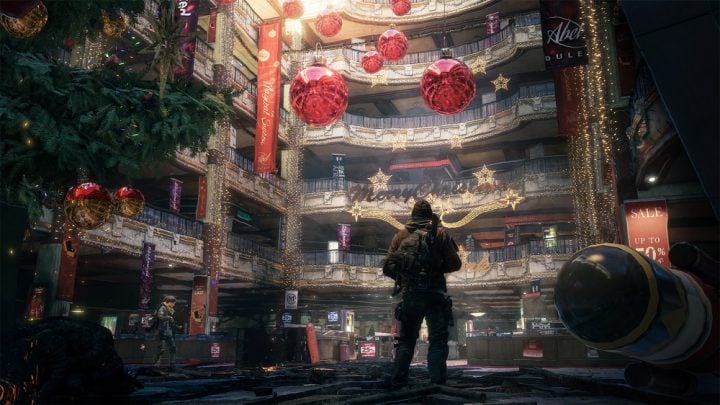 The Division Problems: The Division on PC Crashes
Some The Division players on Windows PCs report not being able to successfully start the game. Troubleshooting tips known to work include, disabling any background presses, reinstalling the graphics drivers for your discrete graphics card manually from NVIDA and AMD.
Next uninstall Microsoft Visual C++ Redistributable on your system, if present, and replace it with Microsoft Visual C++ 2005, Microsoft Visual C++ 2008, Microsoft Visual C++ 2010, Microsoft Visual C++ 2012, Microsoft Visual C++ 2013 and Microsoft Visual C++ 2015.
Then the company wants you to download Microsoft's Direct X again.
Finally, users are to launch UPlay, go to Games, right-click on The Division and select Properties. Users should click on Verify Files to make sure all the game is working correctly.
The Division Problems: Agent Origins Gear Sets Code Missing
Some users report registering for The Division Agent Origins Gear Sets only to get an email from Ubisoft with a blank area where the code should be. Additionally, Agent Origins Gear Sets aren't surfacing in the game, even though they should be.
Ubisoft has confirmed that both the blank Agent Origins Gear Sets code and the missing gear sets within the game are being worked on. For the latter, the company recommends waiting for another email with the correct code after talking with support.
Anyone who doesn't see their Gear Sets after successfully entering a code should check the Xbox Store, PlayStation Store, UPlay Store or Steam for the download that they need. The codes provided in the email unlock the download for the corresponding platforms. Users still need to get that download.
Update: All Gear Sets are available at the rewards vendor at the Base of Operations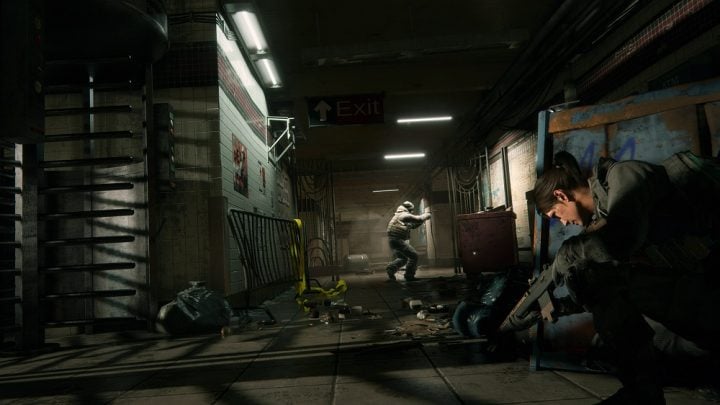 The Division Problems: Graphics Glitches on PCs
Some PC users report that The Division has all sorts of graphics artifacts and issues when they try to play. First, Ubisoft is heavily encouraging PC users to update the drivers for their graphics cards. That makes sense given Nvidia and AMD have both released software updates that improves their performance for The Division. Second, users that are still having issues are encouraging to post the details of their PC gaming setup in this thread on the Ubisoft Community Forum.
The Division Problems: Falling Through Buildings, Objects and the Ground
In some areas, players of The Division are falling through objects and the game's environment pieces while moving about normally. For now, there's nothing to do but avoid the area if it continues to happen again and again. PC users are encouraged to submit information about what led to their character getting stuck in an object or falling through the ground here on PC. Xbox One and PS4 have their own threads for reporting this issue too.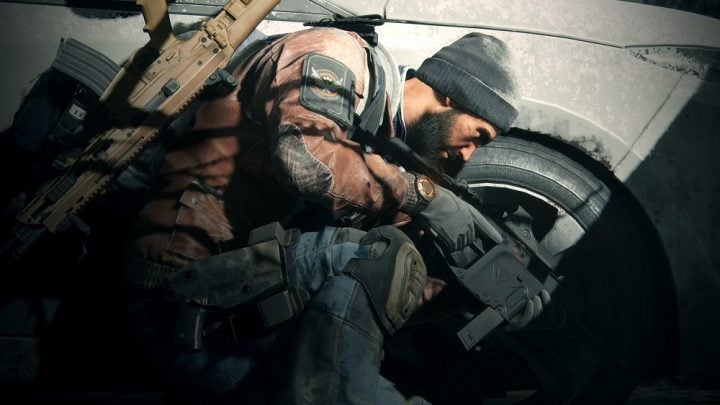 Some say that this has started to happen a lot more now that The Division 1.1 Update is available.
The Division Problems: Dark Zone Level Reset After Update
Due to a visual glitch, some users might think that they have had their Dark Zone level reset since installing 1.1 Update for The Division. This is actually a glitch that Massive knows about, according to the community forums.
The Division Problems: PS4 Owners Get Error Code WC-40355-7
In order to purchase The Division for PS4, players need to add money to their account's wallet. Users that are on a sub-account have run into error code WC-40355-7. To get around this issue PS4 owners need to add the value of their code to a Master Account instead.
The Division Problems: Missing Special Events for Season Pass Holders
As part of The Division Season Pass, Massive said that it would hold special events open to only those that purchased an enhanced version of the base game or purchased the season pass separately. The pass also includes exclusive gear sets and extras. If you're having a hard time finding these special events, you aren't alone.
Massive has confirmed that the events are still on the way, but not yet included in the game. They'll get added with a forthcoming update, the forum post says. When is anyone's guess.
The Division Problems: Connectivity Problems
If you're having trouble connecting to The Division's servers, try these trouble shooting tips on PS4, Xbox One and Windows PCs.
Good luck sorting out The Division problems plaguing your play experience. Gotta Be Mobile will continue to keep this post updated on the latest issues and fixes for the game.
The Division Problems: "Connecting" Problem
When The Division loads up, the first thing it does is reach out to Ubisoft's servers to pull down your character, items and profile. Once someone is ready to dive into the game, an orange circle starts showing progress loading the game. Eventually, you end up at the Base of Operations or whatever Safe House you last visited. That's what should happen.
What sometimes happens is players are calling the Connecting problem. Rather than that round orange icon showing any loading progress, players simply get stuck at the screen for minutes at a time. If this happens, consider quiting the game and restarting your console. Now try and open the game again.
If it continues, chances are that this is an issue on Ubisoft's end, not yours. You can check server status here.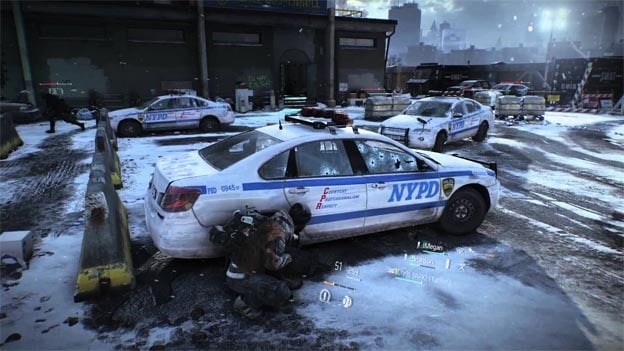 The Division Problems: You Will Be Banned
From the outset, Massive and Ubisoft made it clear that anyone it caught glitching or modifying The Division would face some kind of punishment. Due to a new round of glitches and hacks, the two are getting even more aggressive about stopping cheating. If you're trying to log into The Division and get a notice informing you of an account ban, it is because Massive has locked your account for using exploits and other cheats. Even using some bugs to your advantage could earn you some kind of punishment.
Read: The Division Cheats & Hacks: 4 Things to Know
The company has a forum thread going about The Division bans here. Some offenses carry very, very stiff penalties like an all-out account ban.
Massive recently took its policy on cheating a step further. Before, the company would issue a temporary ban on users who were cut cheating. The studio's tools have gotten more sophisticated. Now, the company plans to ban verified cheaters on the first offense, according to this post in The Division Community Forum.
The Division Problems: Can't Activate Missions in Co-Operative Play
The effortless way that users can form a party and take on The Division's missions is one of the things the game has going for it. Unfortunately, co-operative play teams often break up after a few matches. This leaves you alone, trying to highlight missions in the game's map.
Beginning with the Underground update, some users find themselves unable to activate missions in their map after their party leader has left the game. To fix this, users need to take over as party leader from within the in-game co-op menu.
The Division Problems: Delta C-0-1234 Error
With the launch of the 1.5 Update, PS4 gamers have encountered error Delta C-0-1234 when attempting to log into the game with their characters. Ubisoft engineers are aware of the issue, according to a forum post on the subject here.
The Division Problems: No Sound During Survival Cinematics
Since getting the Survival DLC and Update 1.5, some players of The Division for PS4 have tried the new Survival Game mode, only to find that it's cinematics aren't working. There's no word yet on a fix.
The Division Problems: Performance Issues Fixes
On December 8th, Massive confirmed that it'd have a patch for The Division on Windows PCs. This patch will unlock support for DirectX 12, stop Xbox controller issues and fix some performance issues. Players should also find that they don't lose control of their character anymore.
This patch went out between December 12th and December 16th.
The Division Problems: Voice Chat Not Working on Xbox One
No one is really sure why, but The Division on Xbox One players report not being able to voice chat with friends when they're enjoying the game together. Early speculation is that the issue is somehow related to Microsoft's Xbox Insider Program. That program gets users access to new features before everyone else, but often comes with bugs and issues that still need to be sorted out.
Gotta Be Mobile will continue update this list of running The Division problems with any new details and news from Ubisoft and Massive.

This article may contain affiliate links. Click here for more details.