7 Things to Do Before Installing iOS 7.1
iOS in the Car, now known as CarPlay, is official and it will be heading to iOS 7 users in the near future, likely on board Apple's iOS 7.1 update. With it now official, and release date rumors pointing to March, an iOS 7.1 release date is in sight and there are some things that iPad and iPhone owners should do to prepare for its arrival.
Since November, the iOS 7.1 update has remained inside of Apple's developer program. We've seen five iOS 7.1 beta releases, releases that have pointed to many of the features that will be on board Apple's brand new update.
iOS 7.1 figures to be a pretty big change from iOS 7 in that it delivers not only bug fixes but it will bring cosmetic changes as well. The Power Off screen looks completely different and Apple has made some other design changes in an effort to unify the look and feel of its new iOS 7 update. It's also rumored to be coming with features for the car, something that Apple announced back at WWDC, but something that has yet to arrive.
Today, iOS in the Car arrived as CarPlay. Apple says that the feature will become available to iOS 7 users with Lighting ports though it's careful not to say how or when.
All signs point to iOS 7.1 and numerous reports have pegged the update's release for March. A specific date hasn't been nailed down but it looks like it may arrive before the middle of the month.
Apple doesn't announce iOS x.1 release dates ahead of time which makes it a difficult update to prepare for but now that it's on the horizon, it's a good time to start prepping your iPhone or iPad for its release.
Here, we offer some tips and tricks to iPhone, iPad and iPod touch owners ahead of the iOS 7.1 release date.
Clean Up Your iPhone, iPad, or iPod touch
The first thing that recommend iPhone, iPad and iPod touch users do ahead of the iOS 7.1 release is clean up their software.
Over the past few months, many iPhone and iPad users have likely downloaded applications or music or other files that they simply don't use any more. Now is a great time to get rid of those applications and files that aren't used any more. It will get rid of any clutter and also free up some valuable storage space.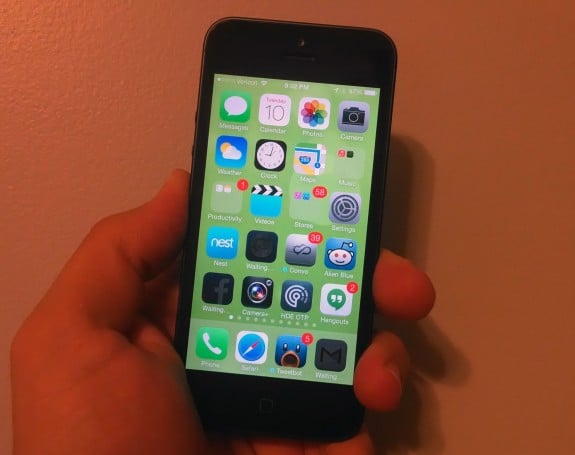 16GB iPhone and iPad owners in particular might want to think about doing this because iOS updates require a ton of free space when pulled Over-the-Air. Those without several GB's of free storage will not be able to download and install the update and will instead have to install through iTunes.
Obviously, we recommend keeping iOS clean and tidy year round but some clean up right before a major iOS update is always a good idea.
Make Sure Your Device is Charged
Before the iOS 7.1 update arrives for iPhone, iPad and iPod touch, users will want to ensure that their device is charged. Users will likely need to have a minimum of 50% when installing the software, if not plugged into a power source.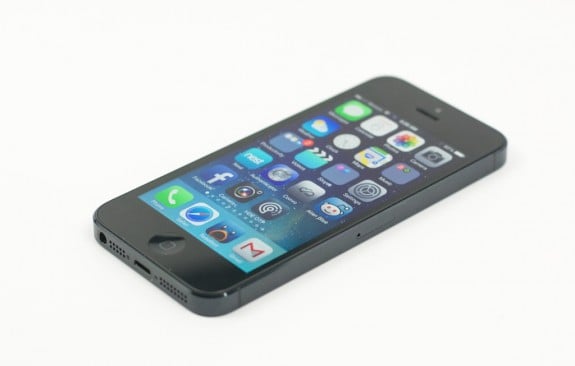 Those who know they won't have a power source readily available will need to make sure that the device is charged and ready before installing iOS 7.1 when it arrives. iPhone and iPad owners who do have access to a Lightning or 30-pin dock connector simply need to plug a device in and the update should download and install without a problem.
Update Your Apps
In addition to cleaning up your iOS software, now is a great time to update applications. While developers have done a good job keeping applications stable in iOS 7, there is always a chance that something will break once iOS 7.1 arrives. By updating and keeping applications updated, it decreases the risk of encountering problems.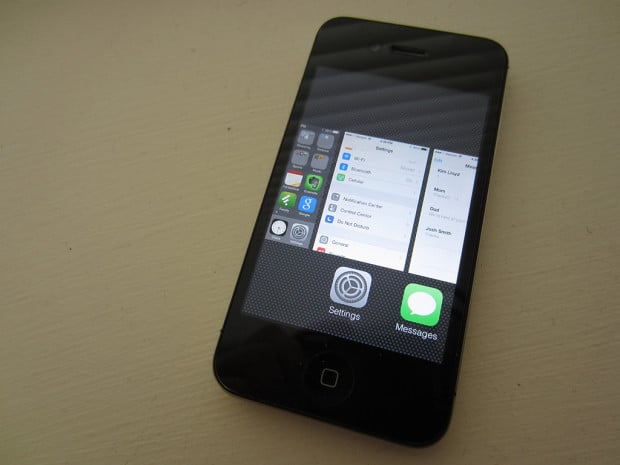 We also recommend keeping an eye out for information from developers. Often times, they will communicate vital information to their users after an update is released.
We don't expect there to be a widespread plague of broken iOS applications but we do recommend updating just to be safe
Backup Your iPhone, iPad or iPod touch
iOS 7.1 has been in a beta for months and thus, it should come with a ton of bug fixes rather than a ton of bugs. However, there is always a chance that something could go horribly wrong after installing the software. We've seen it with just about every single iOS update in the past.
Before installing iOS 7.1, users will want to backup all of their files so that if anything goes wrong, the data can be retrieved with ease. This is particularly crucial considering iOS 7.1 is going to much larger than a typical incremental iOS update and there is a chance that some things won't be agreeable with the software.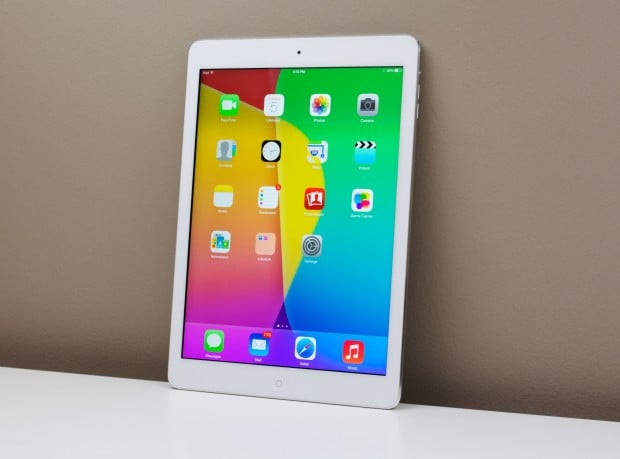 To do this, iPhone, iPad and iPod touch owners will want to go into iTunes and make a backup. The backup process begins after you plug your device into a computer. If it doesn't happen automatically, you can force a backup to occur.
Then, simply go into iTunes, right click on your device, and select Back Up. It's going to take some time for the process to complete, particularly for those that have a ton of content on their device, but it's worth doing ahead of the iOS 7.1 release date.
Get the Latest Version of iTunes
Future iOS 7.1 users are going to want to download the latest version of iTunes ahead of the iOS 7.1 release date.
Right now, the current version is iTunes 11.1.5 and that could be the version of iTunes that is available when iOS 7.1 arrives. It's possible that Apple will release another version between now and its release date but right now, that's the version iPhone and iPad owners want.
There are two ways to get the latest version of iTunes. The first is to get it through Apple's website. There, users will need to download the proper version and install it on a desktop or laptop.
The second way is to manually check for an update. Go to iTunes – Check for Updates… or head to the Mac App Store if using a Mac. For Windows users, head to Help – Check for Updates within iTunes. Those that don't have the latest version should be prompted to download the latest when opening iTunes.
iOS 7.1 Jailbreak Tips
We still don't know what's going to happen with iOS 7.1 and the current iOS 7 jailbreak. At the moment, things look grim given that Apple apparently plugged up the exploits used by the jailbreak. That said, there is a good chance that we won't see an iOS 7.1 jailbreak made available on day one.
Those who do want to jailbreak their device might want to install iOS 7.0.6 or lower now and jailbreak. The Evasi0n 7 jailbreak is compatible with all versions of iOS 7.0. There is a chance that an iOS 7.1 jailbreak will be released but those that want to be sure probably want to consider installing it now.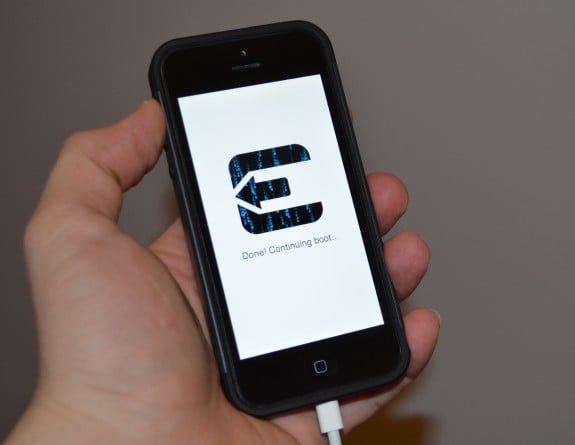 Those who are currently using the jailbreak will want to keep an eye on what the jailbreak team says before and after the iOS 7.1 update arrives. MuscleNerd is a good person to keep an eye.
While we can't say what's going to happen for sure, those who are using the jailbreak will want to ignore the iOS 7.1 download or install prompt until the jailbreak team makes an announcement.
Talk with IT
iOS updates, like OS X updates, tend to cause problems with Enterprise software. While we still don't know if iOS 7.1 will introduce any nasty issues of its own, it's a good idea to check in with the IT department at your company right now, ahead of the iOS 7.1 update.
There is a chance that they might have a recommendation ahead of the iOS 7.1 release. Often times, that advice is to avoid the update until they are able to confirm that it's working with third-party software. It is possible that your IT department is using the iOS 7.1 beta to test apps and services that users need. This probably won't be the case everywhere but it's certainly worth it to check.
iOS 7.1 is rumored to be making enterprise deployment easier so perhaps Enterprise users won't be dealing with the usual post-iOS update headaches for much longer.

This article may contain affiliate links. Click here for more details.