7 Xbox One Features & Upgrades We Need
In some way or another, all the hard-core gamers and entertainment lovers who purchased Microsoft's Xbox One console last year knew that they were buying an imperfect device. That's usually what happens with consumer electronics these days; we now buy video game consoles with the expectation that the companies who made them will continue to improve upon them long after we've fully paid for them.
The Xbox One is no different, and with Xbox head Phil Spencer now confirming that Microsoft has monthly updates planned through October, we hope that the console will improve in interesting ways before the holiday buying season arrives.
Here are 5 apps and upgrades that the Xbox One needs in the coming months. They're not organized around importance, but each of them is essential to making the Xbox One a decent gaming and entertainment experience. A few of them are also key to making the Xbox One every bit as functional as Microsoft's last video-game/entertainment console, The Xbox 360. Both are areas Microsoft needs to focus on if it ever hopes of surpassing Sony's PS4 gaming console in terms of purchases or usage. or even define what the Xbox One offers that the competition doesn't.
Read: Xbox One Review – My Experience Six Months Later
Add Backgrounds & Live Tile Color Syncing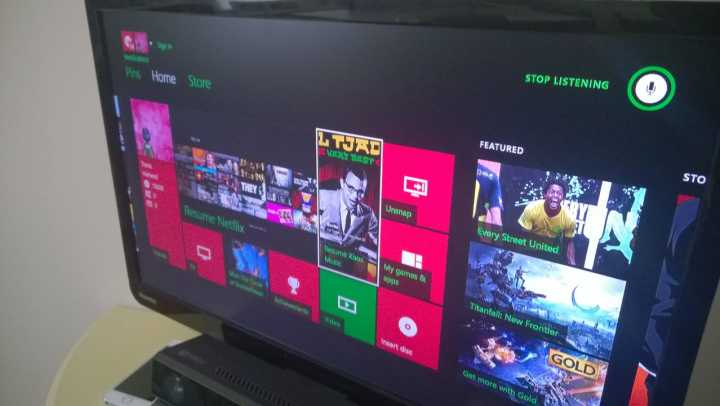 The Xbox One Dashboard tries to do many different things at the same time. First it's trying to present you with customized content and advertisement based on what your preferences are. At that same time, it has to let you see the stuff you already own and put your priorities first.
To be fair, the Xbox 360 Dashboard – the software installed on the console – was pretty rigid too, but the Xbox One's is even more so. There's no way for you to add a background and only recently did Microsoft add the ability for users to re-order apps pinned on the home screen.
Microsoft needs to add different tile sizes for users to choose from and make sure that they update with relevant information, too. Also, being able to sync backgrounds and tile colors from Windows and Windows Phone wouldn't exactly hurt either.

This article may contain affiliate links. Click here for more details.