7 Xbox One, PS4 and Wii U Games to Pre-Order Now
Two years into a new generation, console gaming hasn't slowed down. In fact, 2016 promises to be the year that we get our hands on some of the most exciting Xbox One, PS4 and Wii U games yet. We're talking console exclusives like Uncharted 4: A Thief's End, Quantum Break and Star Fox Zero.
To be clear, we mostly owe the busy winter and spring to the sheer number of games that couldn't make their 2015 release dates for whatever reason. Originally slated for last fall, Uncharted 4: A Thief's End was to be a console seller for Sony's PS4. Rather than release the game unfinished, developer Naughty Dog opted to wait until it felt the title was fully baked. The same goes for Nintendo's Star Fox Zero for the Wii U. Microsoft says that Quantum Break for Xbox One simply couldn't fit into its release calendar in 2015 because of Halo 5 Guardians. It seems more likely that this is a cover story for a delay in the game's production.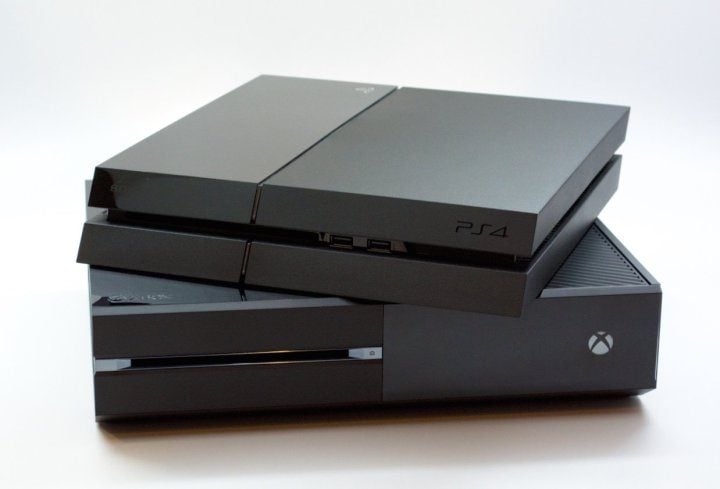 These delayed games aren't by themselves, MLB 16: The Show will allow the PS4 to once again exploit its unfair sporting advantage over the Xbox One. It's developed by Sony and only available on their system. Far Cry Primal is set to take the long-running adventure franchise to a place most games don't go.
Here are x Xbox One, PS4 and Wii U games to pre-order in 2016. All of these titles will be available sometime between now and July. All are worth looking into if you're casual or a hardcore console gamer.
Far Cry Primal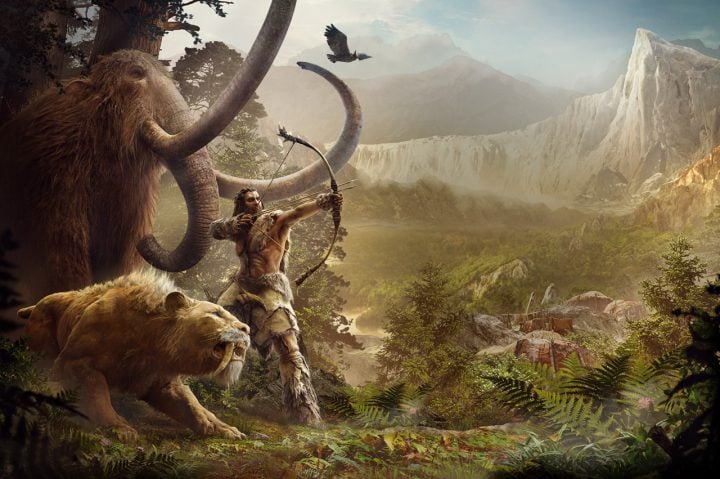 Set to arrive on the Xbox One and PS4 on February 23rd, Far Cry Primal is without guns and the trappings of any modern action adventure game. Instead of guns, cars and other modern amenities,you get an action game that's set before the time of modern man.
You're a human during the Mesolithic Era, answerable to no one but your own lust for life's essentials. Takar, the player that gamers will take on, is struggling to survive. Players must turn objects that they find and animals that they train into their weapons. They'll need to create fire too.
A standard Far Cry Primal pre-order is $59.99 at GameStop. There's also a Deluxe Edition for the PS4 and Xbox One that include extra in-game weapons, a Steelbook case, a collectable map and the game's soundtrack. This version of Far Cry Primal costs $69.99. Far Cry Primal is also coming to Windows PCs.
The Division
The Division isn't a first party game meant to sell a system. It is one of the many Xbox One and PS4 games arriving in 2016 because of a delay. The Division should have been out months ago.
Despite a lengthy delay, excitement for The Division is running high. Like Destiny before it, The Division is a role-playing game where console owners are free to create their own customized character and team up with friends. Where this game differs from nearly every other online role-playing game for a console is its story.
A biological agent of some kind causes a massive panic on Black Friday. Before the federal government falls, The Division is charged with protecting the people and institutions that remain. The entire game takes place in the burrows of New York City. Weapons seem infinitely customizable. A dynamic weather system and day and night cycle lend the game authenticity.
The Division launches on March 8th, with versions coming for Windows PCs, Xbox One and PS4. Basic copies of the game are available pre-order now at GameStop. There's also The Division Collector's Editions for $159.99 and The Division Gold Edition for $99.99. Gold Edition includes access to all of the game's unreleased content through a dedicated Season Pass. The Collector's Edition includes the game itself, the Season Pass, a themed watch, an armband and an artbook.
Microsoft has a $399 Xbox One bundle for The Division coming on release day. This console includes 1 TB of storage.
Pokken Tournament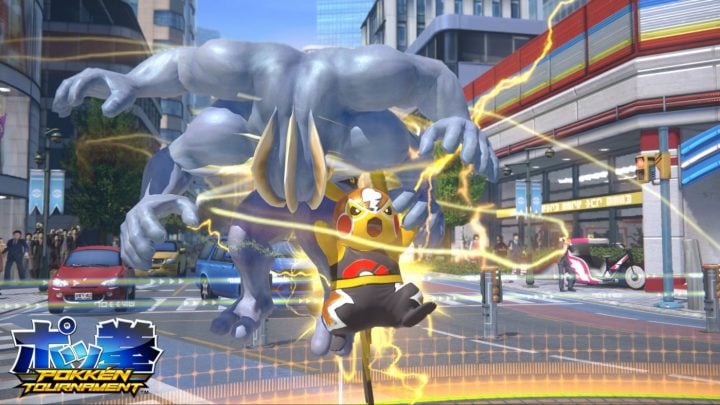 Released originally as an arcade game only in Japan, Pokken Tournament arrives worldwide for Nintendo's Wii U console on March 18th. Don't let the Pokémon theme fool you, Pokken Tournament is explicitly a fighting game.
Blaziken, Braixen, Chandelure, Charizard, Garchomp, Gardevoir, Gengar, Lucario, Machamp, Mewtwo, Pikachu, Pikachu Libre, Sceptile, Shadow Mewtwo, Suicune and Weavile are all confirmed. Besides the main characters, other Pokémon characters will appear only as assistants to the main fighting characters.
GameStop has Pokken Tournament pre-orders available now for $59.99. Additionally, the dedicated Pokken Tounament controller is also available for pre-order for $24.99. The game and controller launch on March 18th.
MLB 16: The Show
Back to exploit the lack of professional baseball on Xbox One and other systems is MLB 16: The Show. Developed by Sony San Diego, versions for PS4 and PS3 arrive on March 29th. Sony is promising the most realistic baseball simulation yet along with new game modes, but hasn't elaborated on that much.
MLB 16: The Show is available for pre-order from GameStop now for $59.99 or $69.99. The $69.99 MVP Edition of the game includes free PS4 Avatars, 5,00 Stubs, a single Sponsor Pack, a single Open Day Pack and 10 Standard Packs. The packs and stubs unlock content in the game. Together they account for $45 in added value, Sony says.
Quantum Break
Half television show and game, Quantum Break is Microsoft's only exclusive title for the Xbox One coming this spring. Quantum Break is an adventure game involving third-person shooting mechanics and time manipulation. You see, the game's main characters – including its villain – all developed time powers in an accident. Xbox One owners play as Jack Joyce, portrayed in this game by film star Shawn Ashmore. The television show portion of the game focuses on the world's villains instead of its heroes. GameStop has Quantum Break pre-orders available now in store and online.
Star Fox Zero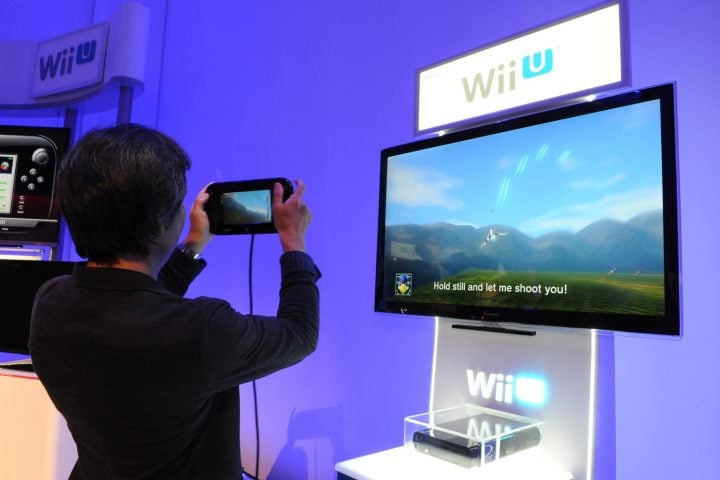 For the Wii U fans out there, there's one final highly-anticipated release coming for the console before Nintendo is expected to begin talking about its replacement at E3 2016. That game is Star Fox Zero, and it's the most exciting launch we've seen for the Wii U since Splatoon last year.
Star Fox Zero takes players back to the same locations that they remember. Also back is Fox, Slappy, Peppy, Falco and the Arwing. The Arwing is getting a new lander mode. There's even a drone for special circumstances.
Star Fox Zero will take advantage of the Wii U GamePad by allowing players to get a different view of what's going on in the game from their cockpit. GameStop has Star Fox Zero pre-orders available now for $59.99.
Uncharted 4: A Thief's End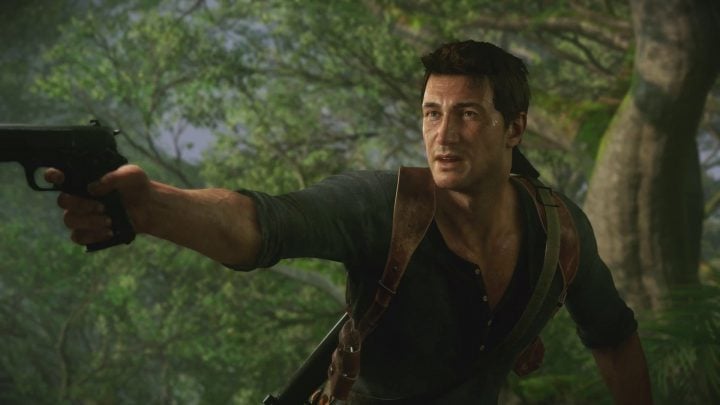 Naughty Dog's Uncharted 4: A Thief's End is perhaps one of the most hotly anticipated adventure games of the season. Sure, it should have been a fall release, but you can't blame the studio for wanting to ensure that Uncharted launched with top-notching graphics and mechanics.
Sam comes back to convince the now retired Nathan to go on the hunt one more time. This time, they're looking for the long lost treasure of a pirate. The latest adventure in the long-running series and arch rival to Microsoft's Halo franchise lately launches on April 26th.
An Uncharted 4 PS4 Bundle with 500GB of storage for $349 will launch alongside standard copies of the game. The $79 Thief's End Special Edition comes with a Steelbook case, artbook, stickers and points to unlock items in the game's multiplayer. The $119 Libertalia Collector's Edition includes the artbook, stickers, exclusive character unlocks, and a 12-inch statue of Nathan Drake himself. All of this is available for pre-order at GameStop now.
Good luck with your winter and spring Xbox One, PS4 and Wii U pre-orders. Online retailer Amazon and other stores, like Best Buy, have pre-orders available for each of these games too. When investigating a pre-order at each seller, remember to look for exclusive content that you won't get if you pre-order the game anywhere else.

As an Amazon Associate I earn from qualifying purchases.