7 Xbox One & PS4 Games You'll Definitely Want to Pre-order
Before either company even announced their respective consoles, users had long fought over whether the PS4 or the Xbox One would be better. They also fought over whether Microsoft or Sony had the raw materials to create a more streamlined experience for gamers and entertainment lovers. Microsoft users pointed to the Xbox 360's entertainment features as evidence that users would want it because it offered the entirely family a more balanced experience, whether they played video games or not. Sony fans argued that users didn't need any features other than those that enabled more in-depth game play.
Microsoft's Xbox One and Sony's PS4 are finally available on store shelves. Users can try them out in stores and look at their complete list of launch features to decide which console fits their entertainment style.
Of course, whether Xbox One or PS4 fans were right remains unclear. However, it is clear that we haven't reached the point where living consoles aren't judged by the contents of their game libraries. Luckily for gamers on both sides, both have more than enough games to choose from in the next year.
To that end, here are 7 Xbox One & PS4 Games to pre-order in 2014.
Watch Dogs for Xbox One and PS4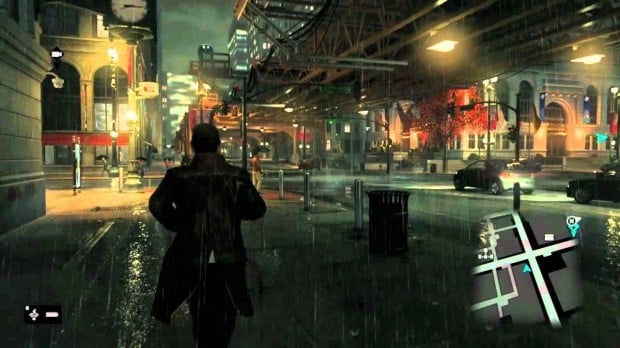 Yes, Ubisoft's Watch Dogs was originally intended to be a launch title for both consoles.  That being said, developers taking more time to polish off this action adventure game that features electronic device hacking, weapons and a decent conspiracy storyline… that isn't exactly a bad thing. Expect Watch Dogs to finally arrive sometime in the second quarter of 2014.
Diablo 3 for PS4
Diablo 3 is already available on the PC, Xbox 360 and PS3. However, the multiplayer slashing game  sold over 3.5 million copies in 2012 – the best sales of any game that year. It makes it into the pre-order category because it's only scheduled to head to the PS4 in the New Year. As such, users who've yet to experience it should look forward to its arrival.
Titanfall for Xbox One
More couldn't be riding on the success of Respawn Entertainment's Titanfall. Not only is it Respawn's first title, it's the first title its creators have made since they left Activision's Call of Duty franchise. It's also the first of the Xbox One's high profile titles to arrive. Both Microsoft and Sony are hoping that exclusive titles can convince users to purchase their respective consoles. Titanfall lets users battle giant robots, or they can hop from buildings and take out enemies on foot while controlling their robot remotely. Look for Titanfall to arrive on March 13th.
Metal Gear Solid V: Ground Zeros for Xbox One and PS4
Big Boss is back in Metal Gear Solid V: Ground Zeros and users are charged with creating and maintaining their own motherbases to hold off enemies. Users won't even need their console controller to man these bases. Instead, they'll be able to control their motherbase with their smartphone and both console's respective mobile apps.  Metal Gear Solid V: Ground Zeros is scheduled for release on March 18th in North America.
Tom Clancy's The Division for Xbox One and PS4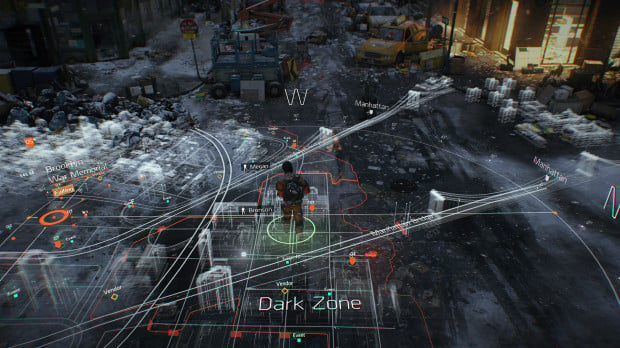 Gaming doesn't get any simpler than in The Division. After being hit by an unknown plague, users take control of an officer from the Strategic Homeland Division and dive deeper into what caused the disaster. Meanwhile, they're also tasked with taking on friends and enemies in what's left on New York City. A final launch date for The Division isn't known, however the title is rumored for a holiday 2014 release.
Destiny for Xbox One and PS4
There are still a lot of questions about Destiny, the upcoming first-person shooter/action game that will pit users up against an unknown force to prevent the extinction of human life. Users are granted powers by the Traveler, a spherical object that gives them the abilities they need to defend Earth's remaining population. With developer Bungie integrating online multiplayer and the studios proven shooter-creation skills with Halo, users will definitely want to pick up the title when it arrives on September 9th.
The Crew for Xbox One and PS4
Players of The Crew will battle for racing supremacy in a single player campaign, and a multiplayer system that's always changing and adapting. So big is the game's world that reports have indicated users can expect it to take 90 minutes to drive from opposite ends of the game's world. The Crew is expected to launch sometime in the third quarter of 2014.

As an Amazon Associate I earn from qualifying purchases.