76 out of 1658 Windows Phone apps are currency converters, all from the same developer.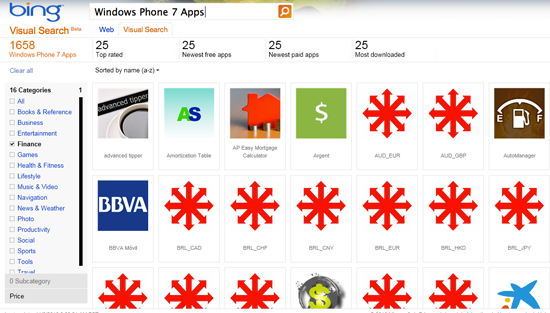 There might be more, but I counted 76. Yes, 76 of the 1658 apps that Bing Visual Search shows in the Window Phone Marketplace are single currency converters from the same Author. There are 132 finance apps listed and 76 are the apps mentioned above, all by Jonathan Brooke.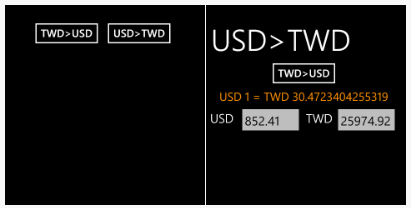 Jonathan Brooke has published 76 conversion apps that convert currency from ONE SINGLE currency to ANOTHER SINGLE currency. Check out the screenshots from one of the listings above. This author is asking $0.99/ea for 76 different apps all performing 1 conversion. The sad thing is that this guys will probably find enough suckers to make up the fee that it costs to submit apps to the Marketplace.
I haven't downloaded any of them, nor will I, but from the description of one of them, it seems that it only does one single conversion.
Convert between Euro (EUR) and Australian Dollar (AUD) without scrolling, browsing or entering text. Exchange rates updated every 20 minutes.
There is a site that has tapped into the Marketplace and has all the apps listed with screenshots and description already and this guy has so many listings (more than 76 on that site) that his name shows up in their tag cloud.
This is just stupid Microsoft. Not helping the Marketplace at all. I don't understand how Microsoft has allowed this. Allowing something like this to happen is much worse than allowing fart apps in the store.
While I am whining about the Marketplace, let me ask Microsoft to separate the apps and music in searches. Even though the apps seem to rise to the top of the search results, I don't need the extra pixels on my screen. Thanks.