8 Exciting 2016 Game Releases Still Coming for Xbox One, PS4 and Windows PCs
Maybe you've noticed a certain chill in the air? Perhaps you've caught a few fleeting glimpses of holiday themed commercials? Regardless of what first caused you to take notice, you've probably thought a bit about the upcoming holiday season. If you're into video games, then you know we're pretty deep into the big game releases rush of 2016.
Every week, it seems, there's a new Xbox One, PS4 or Windows PC game set to launch. This very week Battlefield 1 and Final Fantasy XV are launching. Nintendo is getting in on the action with a new release of its famed Pokémon series, titled Pokémon Sun and Moon in November. For the first time in over a decade, PC gamers can expect a new simulation game based around theme parks from one of the genre's leading studios. There's more than that too. Ubisoft is experimenting with an open-world hacking game again, this time with a more relatable protagonist and improved mechanics. At the same time, it's releasing a collection of old favorites so that gamers won't get a year off from its Assassin's Creed series completely.
There's going to be a lot to play over the next two months. Just take a look at all of these exciting game releases still set to arrive before the end of the year.
Exciting 2016 Game Releases: Call of Duty Infinite Warfare – November 4th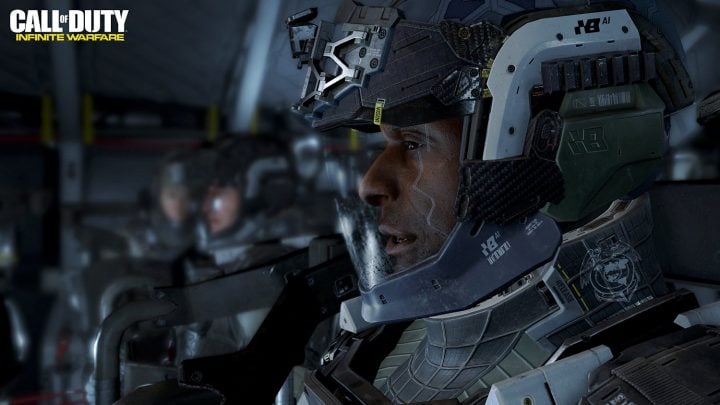 Leading the November launches, as it always has, is a game that usually needs no introduction. Call of Duty is back for another yearly release, but this time it's very, very different from what you might have imagined. For the last few years the games have taken place in the recent future. Call of Duty Infinite Warfare takes place in the distant future, better it has the gear and equipment that might picture future soldiers using.
Read: Call of Duty: Infinite Warfare Release: 15 Key Details
Infinite Warfare will trade heavy on big battles and space combat. All the while, the single player campaign is going for a more cinematic feel than in some of the year's past. Your job is to stop a splinter group lead by a fanatic and save Earth.
Exciting 2016 Game Releases: Dishonored 2 – November 11th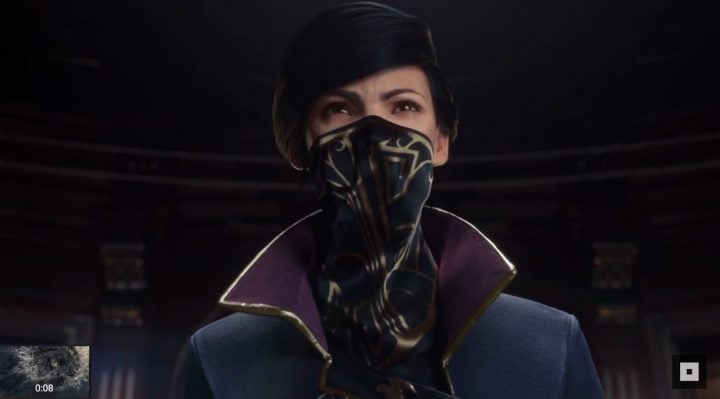 Dishonered 2's story is set more than a decade after the first game in the series. With her throne stripped from her, Emily must use her powers and visit a new area to fight off the person unrightfully wearing her crown. Corvo is also playable. The upgraded skill trees add new power options for players.
Read: Dishonored 2 Release: 5 Exciting Details
Exciting 2016 Game Releases: Watch Dogs 2 – November 15th
Ubisoft might have been on to something when it released the original Watch Dogs. Problem was, not everyone could look past the game's protagonist and driving shortcomings to appreciate what the publisher developer was trying to build.
Read: Watch Dogs 2 Release: 8 Ways It's Better Than the Original
Watch Dogs 2 features more hacking and an all-new place to do that hacking. What's more, the tone of the game has changed. The Vigilante is gone. In his place is Marcus Holloway, a hacker and social activist that's not too thrilled with the tech companies of San Francisco manipulating users to get a hold of their information and control them. On top of new things to hack and new weapons, Ubisoft left the driving in this game up to one of its studios that actually handles driving games regularly.
Exciting 2016 Game Releases: Assassin's Creed The Ezio Collection – November 15
th
Assassin's Creed: The Ezio Collection is a compilation of all the major games in the Assassin's Creed franchise to feature its most beloved protagonist: Ezio Auditore. Assassin's Creed 2, Brotherhood and Revelations are all included in this bundle. All of the single-player add-on content for each of these games is included too. Short films involving the character and a $8 movie ticket to see the Assassin's Creed movie are inside boxed copies of the game.
Read: Assassin's Creed The Ezio Collection Release: All the Details
Exciting 2016 Game Releases: Planet Coaster – November 17th
Roller Coaster Tycoon inspired an entire generation of gamers to create theme parks. Over the years, the simulation improved, giving users looking for a management challenge something to do too. Sadly, the Tycoon name has been run into the ground by bad titles sense Frontier created Roller Coaster Tycoon 3.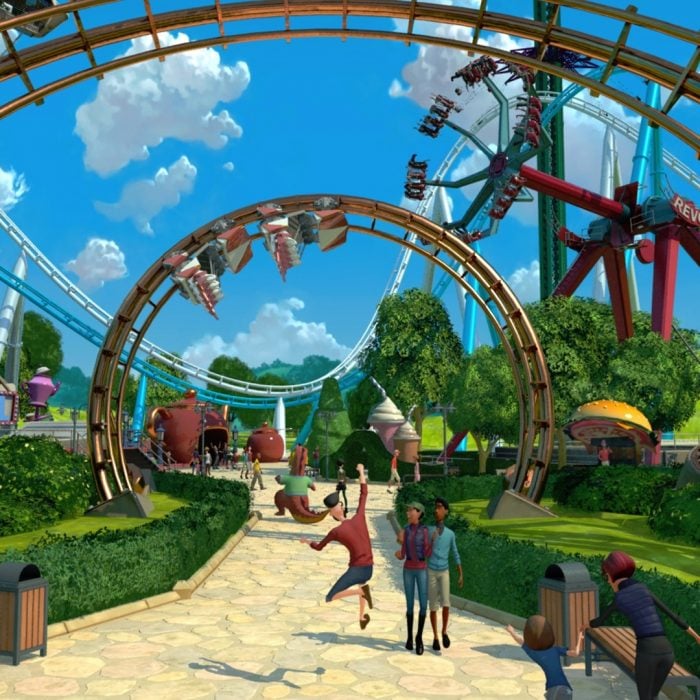 Read: Planet Coaster Alpha Release: All the Details
Planet Coaster is the first theme park simulator to arrive in years. Its creation engine is top-notch. Controls let you place scenery at just the right angle. The rides that we know are coming so far look detailed. Managing a park is more detailed than ever. The crowd simulation rewards careful path placement, more scenery for rides and trained staff.
On top of all that, Planet Coaster has something other games in the series never offered, personality. The game launches on Windows PCs, November 17th, and it's made by Frontier.
Exciting 2016 Game Releases: Pokémon Sun & Moon – November 18th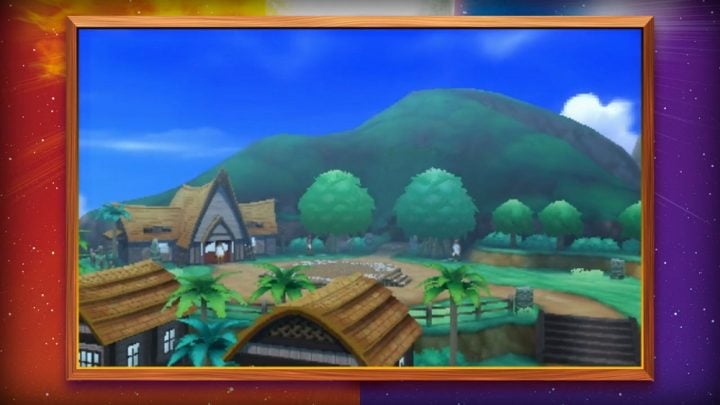 Pokémon Sun & Moon are two launches even those that don't own an Nintendo 3Ds or Nintendo 2DS will not be able to get away from when they arrive on November 18th. The two games are huge generational leaps for the franchise, bringing with them a host of multiplayer upgrade, new mechanics and the new Alola Region.
Read: 24 Exciting Pokémon Sun and Moon Feature Details
Exciting 2016 Game Releases: Steep – December 2nd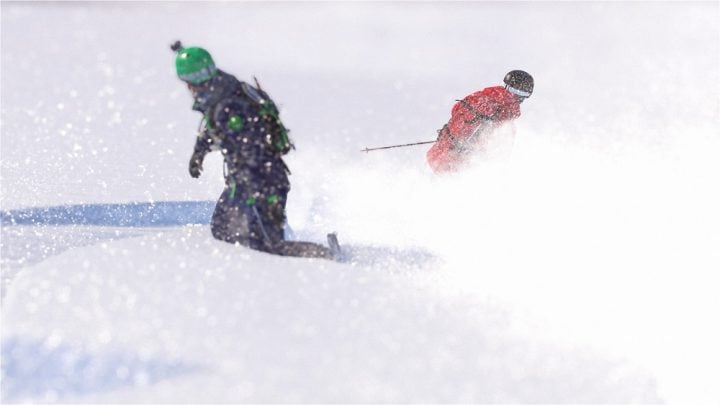 What if everything could be a collaborative, open-world game? That seems to be what Ubisoft is asking itself these days. Luckily, it looks like its gamble is working out. Extreme sports game Steep launches in December for Xbox One, PC and PS4.
Read: Steep Release: Sports, Release Date & More Details
Players will have an entire mountain to tool around on. There's skiing, wingsuits, snowboarding and paragliding. The game has a built-in GoPro like recording feature that lets everyone experience your epic moments as if they were doing them.
Exciting 2016 Game Releases: Dead Rising 4 – December 6th
The town of Willamette, Colorado isn't having a great holiday season. In Dead Rising 4, gamers play as Frank West, who finds himself trapped in Williamette's mall by zombie outbreak. It's up to players to piece together cool weapons and survive the onslaught at any cost.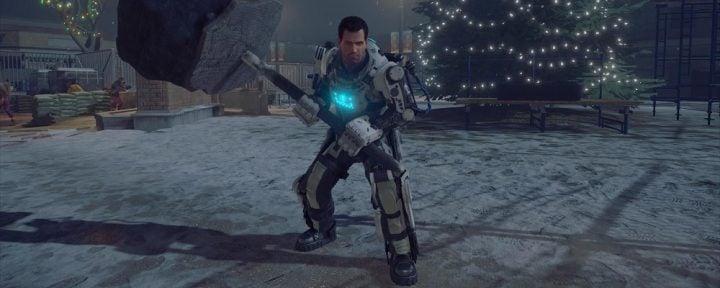 Read: Dead Rising 4 Release Details
Don't expect a reprieve once you've made it through these games. The game release calendar tapers off in early December, before coming back to life in early 2017 with Mass Effect Andromeda and more.

As an Amazon Associate I earn from qualifying purchases.