8 Reasons Not to Update on iOS 8.1 Release Day
The iOS 8.1 release date for iPhone and iPad is confirmed for October 20th and it's coming to deliver Apple Pay, Camera Roll, and a number of improvements for iOS 8.0.2 problems. With the iOS 8.1 release date at hand, we want to take a look at some reasons why iPhone and iPad owners might want to think about skipping Apple's brand new iOS 8.1 update on Monday.
In late September, just a few weeks after iOS 8.0 came out of the beta program, Apple released iOS 8.1 beta. Apple did not attach a public iOS 8.1 release date associated with the beta, leaving consumers wondering when the update might come out. iPhone and iPad users put great importance on iOS 8.1 due to a number of iOS 8.0 issues and iOS 8.0.2 issues.
Fortunately, iPhone and iPad users struggling with iOS 8 problems now have their answer. At its media event yesterday, the company detailed a number of new products including the OS X Yosemite release and iOS 8.1 for iPhone and iPad. As expected, the company confirmed an iOS 8.1 release date for next week, which means that the company's iOS 8.1 beta will be extremely short lived.
iOS 8.1 isn't as big as iOS 8.0 but it's going to deliver a number of big time changes including Apple's new mobile commerce service, Apple Pay, and a host of unnamed bug fixes for iOS 8.0 problems.
There's reason to be excited about the iOS 8.1 release date but there's also plenty of reason to hold off. Here, we take a look at some reasons why you iPhone, iPad and iPod touch users might want to think about holding out when Monday's iOS 8.1 release date arrives.
If You're Still Unfamiliar with iOS 8
If you are on iOS 7 or below and you still haven't gotten acquainted with the features and changes found inside iOS 8, make sure you get acquainted with them before you install. A little research is going to make the transition process a whole lot easier. To get started, take a look at the video above. It will walk you through everything you need to know.
If You're Jailbroken
If you are toting a jailbroken iPhone or iPad on iOS 7, you're going to want to avoid the iOS 8.1 update. If you do update, you will lose your jailbreak, plain and simple.
While iOS 8.1 will bring some enticing features to the iPhone, iPad and iPod touch, there are still some great reasons to remain jailbroken for the time being. Access to Cydia applications, full on customization, you name it. If you update, you'll lose access to that.
It's still not clear when developers will release an iOS 8 jailbreak for iPhone and iPad but there's a good chance that a release is weeks if not months away. Specifics remain in the shadows and it's possible that they'll remain that way for the foreseeable future.
You Don't Want to Deal with Bugs
iOS 8.1 is going to come with a laundry list of bug fixes aimed at squashing iOS 8.0.2 problems and iOS 8.0 problems. And while it will almost certainly come with fixes, there's a very good chance that it will deliver some problems of its own.
iOS updates, like all software updates, have a tendency to wreck havoc on some devices. Wi-Fi issues, battery drain, general sluggishness, and more are typical symptoms. Apple does extensive testing before releasing its x.1 updates but that doesn't mean that the iOS 8.1 beta is going to eliminate every single problem on board.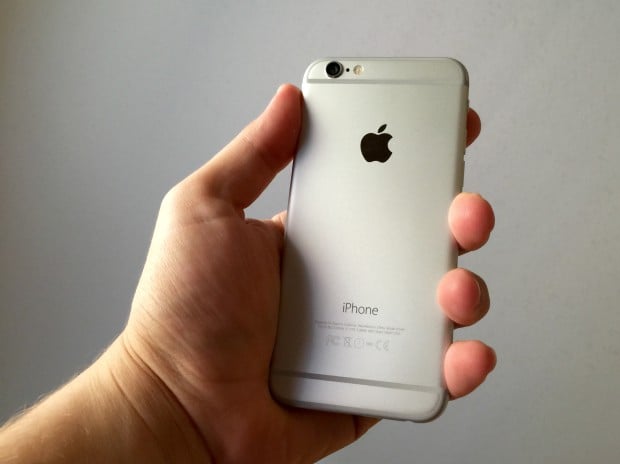 If you are experiencing stability inside iOS 8.0.2 or below, it might be worth holding out on day one so that you can get the lay of the land. Apple tends to roll out bug fixers within a few weeks of the initial x.1 release so we could see an iOS 8.1 bug fix update land sometime before the end of the year. Apple doesn't force you to install on day one so there's no reason to rush into it.
If You Have Critical Apps
Many of you use applications to get through the school day or workday. And while developers have started updating their applications for compatibility with iOS 8, there's always a chance that iOS 8.1's arrival could present some new problems. And it's these problems that could interfere with whatever you have planned on Monday.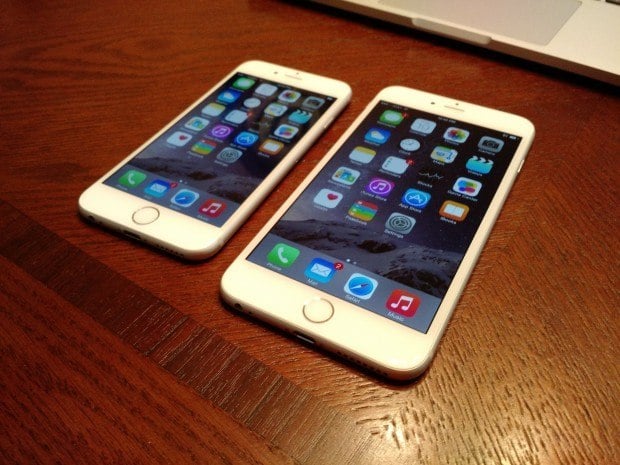 If you are going to be reliant on apps throughout the day for work flow or something else, it's going to be best to hold off on installing iOS 8.1 until support arrives or when reviews indicate that the coast is clear. Most third-party applications should be fine but it's not worth the risk if you're doing something extremely important for work or for school.
Avoid iOS 8 Installation Problems
We almost always see installation issues arise on iOS release dates. These are either due to Apple server issues or due to other errors that pop up during the installation process. While we may not see the chaos that we saw with the iOS 8.0 update last month, there's a very good chance that errors will pop up during the iOS 8.1 release day.
Those of you that don't want to deal with the nonsense that sometimes accompanies the installation process on iOS release day should just remain patient. iOS 8.1 isn't going anywhere and you'll be able to install it on Tuesday, Wednesday and any other day moving forward. There's no rush and avoiding these potential issues is a very good reason to hold off on installing Monday.
If You're Traveling
Those of you who are traveling may want to hold off on installing iOS 8.1 on the iPad or iPhone because there could be issues that affect files on board. This is particularly troublesome for travelers who haven't backed up their data. If something were to go wrong, not having easy access to a personal computer could make things extremely difficult.
If you are not at home, we highly recommend waiting until you're back. iOS 8.1 isn't going anywhere and it will be waiting for you when you get back. In fact, depending on how long you're gone for, you might actually encounter an iOS 8.1 bug fix update instead of iOS 8.1. Imagine that.
If You're Unprepared
If you aren't prepared for the iOS 8.1 release date, do not install the iOS 8.1 update tomorrow. If you haven't had time to back up your data, clean up your device, get iTunes upgraded, or research iOS 8 itself, you will want to think about holding off until all of that is done.
Lucky for you, we've developed an iOS 8 preparedness plan for those of you that don't know where to start. This will get you prepared for Monday's release but again, there's no reason to rush into things. Take your time, make sure you're prepared, and your transition from iOS 8.0.2 or below will be so much smoother. Trust us.
If You're Using an iPhone & iPad for Work
In the past, we've seen iOS updates cause problems for people using their iPhone or iPad for work. We've seen Exchange issues occur with iOS updates and we've seen folks run into battery life issues with their work phone on days when problems are unacceptable.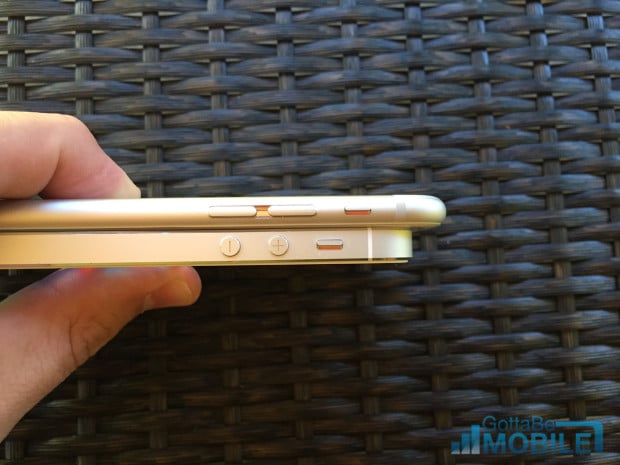 So, those who are using an iPhone as a work phone may want to hold off until iOS 8.1 bugs can be established and until a company gives the go-ahead to install the software, something that may not necessarily come on day one.