8 Reasons to Install the iOS 8.3 Update Right Now
Apple's new iOS 8.3 update for iPhone, iPad and iPod touch is finally here and there are a lot of reasons to be excited. Now that Apple's massive iOS 8.3 update is available to users around the world, we want to take a look at some reasons why you might want to install the iOS 8.3 update right now on your iPhone, iPad, or iPod touch fifth-gen.
In February, Apple released the first iOS 8.3 beta. In the weeks that followed, the company released two more iOS 8.3 beta updates including two to the public. On Wednesday, after a fairly short stint in the beta program, Apple quietly release the iOS 8.3 update for iPhones, iPads, and iPod touches compatible with the iOS 8 operating system.
iOS 8.3 isn't your standard incremental iOS update. No, it brings new features, a laundry list of bug fixes for iOS 8 problems, and an extensive number of enhancements for iOS features. It's a huge update and one that many iPhone, iPad and iPod touch users have their eyes on as we push away from the initial release date.
There are plenty of reasons to consider making iOS 8.3 your next update. Here, we want to outline eight of the strongest reasons why we think you should consider installing the iOS 8.3 update right now, this very second.
You Plan to Buy the Apple Watch
This is a no-brainer. If you plan to pre-order the Apple Watch or if you plan to buy one at any point in the near future, you'll need to update your iPhone to iOS 8.3 in order to pair it with your new gadget.
The Apple Watch requires you to have either iOS 8.3 or iOS 8.2 so if you haven't installed either of them, you probably want to do that today so that you can get familiar with features and performance.
When you install iOS 8.3 (or iOS 8.2), the Apple Watch application will be installed automatically. It will appear on your home screen and you'll be able to dive in and check out its interface, explore Apple's different watch options, and access the App Store when it becomes available.
You're Tired of Landscape Problems
For a number of months, we and plenty of other iPhone users, complained about landscape issues. Landscape issues have been around since the September release of iOS 8.0 though they have finally been fixed in iOS 8.3.
If you're not familiar with iOS 8's landscape issues, here's the deal. Occasionally, when we'd turn the iPhone 6, iPhone 6 Plus or iPhone 5 from landscape back to portrait mode, the UI would be stuck in landscape. It was an extremely annoying problem, especially when it popped up with the camera application in use.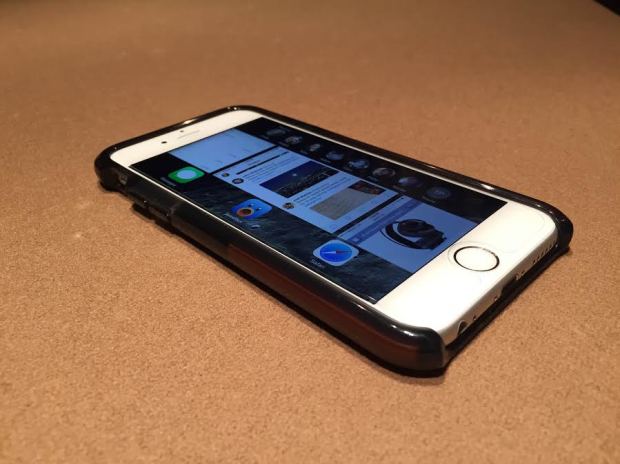 Those of you that have run into this annoying issue will be happy to know that iOS 8.3 comes with a number of fixes:
Addresses an issue that sometimes prevented rotating back to portrait after having rotated to landscape
Improves performance and stability issues that occurred when rotating the device between portrait and landscape
Fixes an issue where device orientation appeared upside down after pulling the iPhone 6 Plus from your pocket
Resolves an issue that sometimes prevented apps from rotating to correct orientation after switching apps in multitasking
We've been using the iOS 8.3 update for well over 24 hours now and we haven't run into a single landscape problem on the iPhone 6, iPhone 6 Plus or iPhone 5. So it looks like iOS 8.3 has finally squashed the issue once and for all. If you're fed up with landscape problems on iOS 8, install iOS 8.3 right now.
You Don't Care About the iOS 8.3 Jailbreak
If you've prepared for the iOS 8.3 update and you want the latest security enhancements and bug fixes on board your iPhone or iPad, then it's probably worth making a move right now. We've put together a list of steps to take before installing iOS 8.3 and these tips are going to help you make a smooth transition from whatever version you're currently on to Apple's latest update. If you follow these steps, there's really nothing else you can do to prevent potential problems.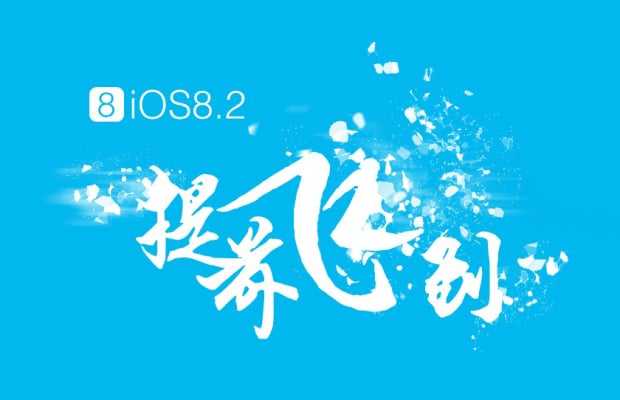 iOS 8.3 brings a ton of security enhancements to the iPhone, iPad and iPod touch. You can take a look at the full list of them here. It's very, very extensive and it probably made things a bit more complicated for jailbreak developers.
If you don't care about jailbreaking your device and you want iOS 8.3's security enhancements and bug fixes, you should think about upgrading your device today.
You Get Lots of Spam Messages
We occasionally get spam messages on our iPhone. And that probably means that you do too. Well, Apple's introduced some nifty features that should help you cut down on the amount of spam that your device receives. iOS 8.3 includes two new features found in the Messages app and they've already come in handy in the hours after the iOS 8.3 release.
Adds the ability to report junk messages directly from the Messages app
Adds the ability to filter out iMessages that are not sent by your contacts
If you've been plagued by spam messages in recent days, you're going to want to consider a move to iOS 8.3 today. These are small but very important features and they will make your Messages experience far more enjoyable.
You Want New Emojis
You may have heard. iOS 8.3 brings a redesigned Emoji keyboard with over 300 new Emojis. While we do like the additional Emojis, it's the new keyboard that we really like.
The new look makes using and finding Emojis easier than ever before. Even on small screens like the 4-inch iPhone 5. It's a big improvement and one of the reasons to consider iOS 8.3 today.
You've Been Dealing with Wi-Fi Problems
Wi-Fi problems have tormented iPhone and iPad users for years. And while we've heard about some iOS 8.3 Wi-Fi issues in the hours after the update, we think iOS 8.3 is going to be worth the risk for a lot of people.
Fixes an issue where you could be continuously prompted for login credentials
Addresses an issue where some devices disconnect intermittently from Wi-Fi networks
We had been experiencing the intermittent disconnect issue on the iPhone 6 but we haven't seen the issue appear in the hours after the iOS 8.3 release. That's a very good sign.
You Use Your Device for Work
If you're an enterprise user, note that Apple's included a ton of fixes for you including a fix for VPN issues that some users have been complaining about for months. There are also enhancements for Exchange, another pain point for many iPhone and iPad users. From Apple's iOS 8.3 change log:
Improves reliability of installing and updating enterprise apps
Corrects the time zone of Calendar events created in IBM Notes
Fixes a problem that could cause web clip icons to become generic after restarting
Improves reliability of saving the password for a web proxy
Exchange out-of-office message can now be edited separately for external replies
Improves recovery of Exchange accounts from temporary connection problems
Improves compatibility of VPN and web proxy solutions
Allows use of physical keyboards to log into Safari web sheets, such as for joining a public Wi-FI network
Fixes an issue that caused Exchange meetings with long notes to be truncated
You Can Trial iOS 8.3
And finally, now is a great time to install the iOS 8.3 update because you can essentially trial it for a few days. If for whatever reason you don't like what the iOS 8.3 offers, maybe it didn't fix your issue or maybe you hate the new Emoji keyboard, you can downgrade back to iOS 8.2.
While this might not appeal to those of you on iOS 7, it's huge for those of you that already upgraded to iOS 8.2 back in March or were all set to upgrade to iOS 8.2 before iOS 8.3 arrived.
We've put together a guide that will take you through the process and we encourage you to take a look. Apple usually closes the downgrade loophole up two weeks after the release so you should have sometime to give iOS 8.3 a whirl.