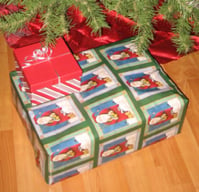 'Tis the season to give gifts. Finding a few items to regift has come in handy a few times that I've been in a pinch. Regifting involves the redirecting of a gift that you've received, giving your gift to someone else. Regifted items are usually selected because they're relatively inexpensive or a surplus has already been collected. Who needs 3 webcams anyway?
Regifting tech items used to be impractical primarily because of high cost and lack of device availability. The game has changed now as supply has outpaced demand for many of the following items. These tech treasures will come in handy if somehow you never find the time to take care of last minute shopping. You might consider regifting the following items or even picking them up as stocking stuffers to keep the holiday cheer alive.
1) SD Card/USB Thumbdrive/Multi Card Reader: Who doesn't have a drawer full of SD Cards or USB thumbdrives? The cost of these useful storage companions has dropped dramatically in the past two years. It's now possible to find a 4GB SDHC card for a very reasonable price. You can never have too many, and these cards have found life in many of our everyday devices. Many cell phones, mp3 players, digital photoframes, MIDS, and computers feature SD card capabilities. Original Price: $15-30 for 4GB, even less for 2GB.
2) iTunes gift card: An iTunes gift card is an easy, fast regiftable. It takes little time and wrapping paper to redirect this gift. Always useful, anyone that is a music lover would benefit from this present. Original Price: $15, $25, $50, or $100

3) Beta Software with License/Serial #: Sharing the beta love can bring joy, let your friends experience new software, and help developers fix bugs. The key is making sure that you gift software that you're permitted to share. The easiest way to do so is referring friends to developer's sites when beta software or invites are being made to the public. Make sure that the recipient is familiar with beta software and aware of potential risks. A site like InviteShare allows you to get the scoop on the hottest beta software. Original Price: $0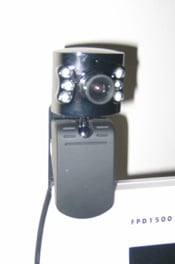 4) Webcam: The popularity of Skype and video conferencing has led to significant price drops for webcams. A quality webcam can be purchased for little out of pocket, and just a few bucks will grab you the basics. Webcams are great not only for video chat but also security cameras, baby monitors, or hosting your own outdoor weather/birdcam. I managed to snag a very basic webcam for $1.40 on eBay, and it works great. Original Price: $2, $20 and beyond.

5) An original/unique email account: Nobody wants to be [email protected], [email protected], or [email protected] You can brighten your friends day by giving them an original, easy to remember email address like [email protected], or [email protected] Best of all, this gift costs you nothing but clever brainpower and a little time. This works great for parents, grandparents, or folks who are new to the Internet. Think of adjectives that describe the person. Original Price: $0
6) Travel USB Hub: On top of misplacing all of the items listed in this article, I'm always running out of USB ports. A Travel USB hub is a great item to regift because it's portable and useful. Newegg features several different models. Original Price: $4 to $20+
7) USB Optical Mouse: Just like the webcams and USB hubs, every tech-enabled household seems to have several mice running around. A travel USB optical mouse can be purchased for nearly nothing at your neighbood Walmart. With the explosion of netbooks, a companion travel mouse makes any task easier. Additional features like Bluetooth make a travel mouse even more useful. Several of the USB travel hubs featured on Newegg have packages that include mouse, adapters, and USB hub. Original Price: $8 to $30+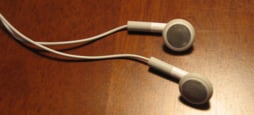 8) iPod/mp3/PMP Earbuds: I'm always misplacing my iPod earbuds. If you're looking to score a cheap pair of replacements, Amazon can hook you up with a plethora of choices. I've even seen Duracell battery packages that included free earbuds! Original Price: $.74 to $40 and above.
A few regifting tips for your technology items.
Make sure your item is new. While you may think it's ok to wrap some dusty old item up and give it as a gift, you should technically only regift new items that are sealed in the original packaging. Open items can be regifted as long as they include all original packaging, documentation, and appear in a like-new condition.
Be sure that the person you're regifting to won't be offended if they find out your item was regifted. Somehow, the truth always seems to work its way to the surface. Don't regift a something trashy to your significant other unless you want to spend Christmas with the dog. Take the time to purchase something important and meaningful for your special loved one.
What are some of your great regifed tech ideas? Hit up the comments to share your gift giving wisdom.

As an Amazon Associate I earn from qualifying purchases.