8 Things to Do Before Installing iOS 8
The iOS 8 release date is confirmed for September 17th just two days ahead of the iPhone 6 and iPhone 6 Plus release date. With the iOS 8 release at hand, we want to take a look at some of the things iPhone and iPad owners should do before installing Apple's brand new iOS 8 update and all of its new features on Wednesday.
At its launch event last week, Apple confirmed a number of new products for arrival including a new Apple Watch, two new iPhones in the iPhone 6 and iPhone 6 Plus, and the iOS 8 update for iPhone, iPad and iPod touch. iOS 8 was originally confirmed at WWDC 2014 though Apple declined to get into specifics about its release date or the features that would accompany the software's final release.
Fortunately, those details were confirmed at the company's launch event alongside the iPhone 6. The iOS 8 update will land for iPhone 5s, iPhone 5c, iPhone 5, iPhone 4s, iPad Air, iPad mini with Retina Display, iPad 4, iPad 3, iPad 2, iPad mini, and iPod touch fifth-gen users on September 17th, just a couple of days before the iPhone 6 and iPhone 6 Plus release date that's set for this Friday.
On Wednesday, those that haven't used the iOS 8 beta or the newly released iOS 8 beta will find themselves staring into the face of a brand new iOS update that delivers design tweaks, enhancements to older iOS apps and brand new features that are exclusive to iOS 8. It's not as big of an update as iOS 7 was but it's still a big, important update nonetheless.
While Apple hasn't filled us in on the exact iOS 8 release time or other iOS 8 release day details, we have a pretty good idea about what to expect. And with a release date in sight, now is the perfect time to make your final preparations for the iOS 8 release. Here, we want to tell you about some things most iPhone, iPad and iPod touch owners should do of the iOS 8 release on Wednesday.
iOS 8 Review
Do not install iOS 8 blindly. Repeat, do not install the iOS 8 update this Wednesday without doing some research on the features and changes that it will bring along with it.
Every single year we see complaints people moaning about all of the changes these updates deliver. The frustrating part of this is that Apple isn't holding a gun to anyone's head forcing them to install the update. iPhone and iPad users have a choice. iOS 7 users can stay on iOS 7 and stick with last year's look until they get comfortable with the new software.
There are a few ways to get caught up. You can watch that walk through in the video above. You can have a look at our detailed iOS 8 vs. iOS 7 comparison. And you can head on over to Apple's website and hear about the changes and features from the horse's mouth. Educate yourself, get acclimated to the changes, and then install iOS 8.
Remember, no one is forcing you to install it right at 10AM PST.
Clean Up Your iPhone, iPad, or iPod touch
Next, take the iOS 8 release as an opportunity to clean up your software. Over the past few months, you've likely downloaded applications or music or other files that you simply don't use any more. Now is a great time to get rid of those applications and files that aren't used any more. It will get rid of any clutter and also free up some valuable storage space.
16GB iPhone and iPad owners in particular will want to think about doing this because iOS updates require a ton of free space when pulled Over-the-Air. It's not clear how much iOS 8 will require but expect it to be multiple GB's. Those without several GB's of free storage will not be able to download and install the update and will instead have to install through iTunes.
Obviously, we recommend keeping iOS clean and tidy year round but some clean up right before a major iOS update like Apple's new iOS 8 is always a good idea.
Have Your Apple ID Ready
Now is the time to track down your Apple ID. Those that already own an iPhone, iPad or iPod touch already have an Apple ID. When signing into iOS 8 for the first time, you will need to have the ID information handy, including your user name and password. An Apple ID is necessary when linking up iTunes to a device.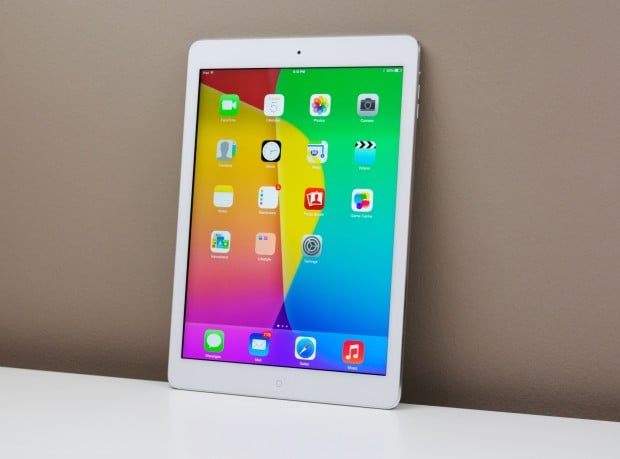 It's also required to install Over-The-Air. When you go into the Settings on iOS 8 release day and tap on install, the software will prompt you to input your Apple ID and password. Many of you have probably forgotten your password, especially if you have auto-updates on, so be sure that you have this information handy before heading into the iOS 8 installation process.
Make Sure Your Device is Charged
It's all about the little things when it comes to installing iOS updates and one of the tiniest but most important details has to do with the amount of juice you have remaining on board your iPhone or iPad.
Specifically, you'll need to have a minimum of 50% when installing the software, if not plugged into a power source. Those of you who know you won't have a power source readily available this Wednesday will need to make sure that the device is charged and ready before installing iOS 8. Those of you that do have access to a power outlet only need to plug the device in and Apple will take care of the rest.
Update Your Apps
There is always a chance that some applications will start acting up after you install the iOS 8 update. Developers have prepared during the iOS 8 beta process but that doesn't mean that bugs can be ruled out completely.
We've seen applications get updated with compatibility for iOS 8 and you would be wise to install these updates to avoid bad behavior once iOS 8 is on board. Even if the latest update for your favorite iOS update isn't listed with iOS 8 in particular, it's always worth keeping your key applications updated with the latest fixes and enhancements.
App developers have gotten much better about keeping their apps stable during the transition between major iOS update to major iOS update but you should still be cautious. Keep those apps updated.
Get the Latest Version of iTunes
If you're planning to download iOS 8, you are going to want to download the latest version of iTunes ahead of the iOS 8 release date.
There are two ways to get the latest version of iTunes. The first is to get it through Apple's website. There, you will need to download the proper version (Windows, OS X, etc) and install it on your desktop or laptop.
The second way is to manually check for an update. Go to iTunes – Check for Updates… or head to the Mac App Store if you're using a Mac. For Windows users, head to Help – Check for Updates within iTunes. Those that don't have the latest version should be prompted to download the latest when opening iTunes.
Backup Your iPhone, iPad or iPod touch
iOS 8 has been in a beta for months and thus, it should come with a ton of bug fixes that help to keep the public release of iOS 8 stable for iPhone and iPad owners. However, there is always a chance that something could go horribly wrong after installing the software. We've seen it with just about every single iOS update in the past.
Before installing iOS 8, users will want to backup all of their files so that if anything goes wrong, the data can be retrieved with ease. This is particularly crucial considering iOS 8 is going to much larger than a typical incremental iOS update and there is a chance that something could go wrong when making the move from iOS 7.1 or below to iOS 8.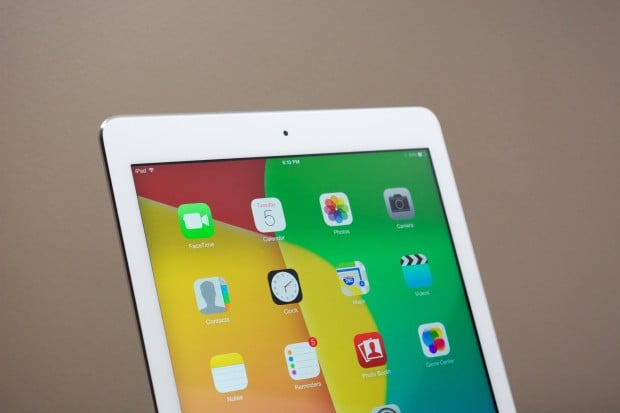 To do make a backup, you will want to first go into iTunes and make a backup. The backup process begins after you plug your device into a computer. If it doesn't happen automatically, you can force a backup to occur.
Then, simply go into iTunes, right click on your device, and select Back Up. It's going to take some time for the process to complete, particularly for those that have a ton of content on their device, but it's worth doing ahead of the iOS 8 release date because it could save you from a ton of headaches later on.
Talk with IT
If you're using your iPhone, iPad or iPod touch for work and you happen to have an IT department, you should go and chat with them before installing iOS 8 on Wednesday.
In the past, we've heard from tons of enterprise users that run into problems with their enterprise software, with Exchange, and with other features after installing iOS updates. It literally happens every year after every single update. There's no cure all solution but what you can do is be smart about it.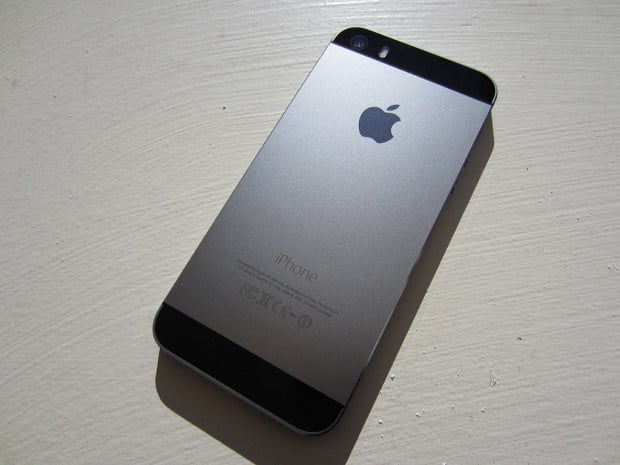 There is a chance that they might have a recommendation ahead of the iOS 8 release. Often times, that advice is to avoid the update until they're able to confirm that it's working with third-party software. It's possible that your IT department is using the iOS 8 beta to test apps and services that users need. This probably won't be the case everywhere but it's certainly worth it to check.
Again, don't install iOS 8 blindly on day one.

As an Amazon Associate I earn from qualifying purchases.